NCAA proposal would put power in hands of BCS conferences
NCAA board chair proposes new structure that would give Big 12, Pac-12, Big Ten, ACC and SEC most of the power in the NCAA process.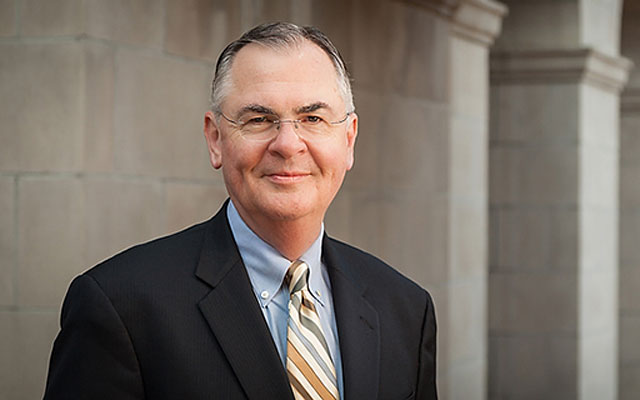 A new NCAA governance structure favoring the Division I power institutions has been distributed to membership in advance of next week's NCAA convention.
At its core, the proposed structure would give "legislative autonomy" to the five BCS or power conferences that consider themselves the main stakeholders of big-time college sports: the SEC, Big Ten, Pac-12, ACC and Big 12.
Those schools would define the structure for a stipend paid to athletes, according to documents obtained by CBSSports.com. The Chronicle of Higher Education first reported the existence of the proposals from Wake Forest president Nathan Hatch, the Division I board chair.
Paying athletes some sort of expense above room, board, books, tuition and fees contained in the usual scholarship may be the No. 1 issue of contention going forward in a new-look NCAA. A push to establish a formal stipend going back to 2011 previously failed. 
Hatch's communication is part of an NCAA restructuring that is expected to last into the spring, at least. The association has been under fire for failings in enforcement, leadership and basic structure.
The 65 schools in the five top conferences largely control college football -- the main financial driver in Division I. Strident protests from some of those school's conference commissioners last summer made public some of their frustrations with sharing that power. The current voting process allows overrides by the larger membership of Division I which numbers approximately 350 schools.
Those 65 schools may not get their way unless they control a majority (at least 50.1 percent) of the voting process. Anything less may be viewed as the same old system. The current NCAA voting process among Division I schools is described here.
If those power schools don't get their way, they have hinted at a Division 4 breakaway from the NCAA. But that possibility seems less and less likely.
Several in the membership are hurting from what has been termed a top-down "cram down" of legislation coming from an August 2011 presidential retreat. Legislation to establish that stipend was ill-formed. A Working Rules Group tasked with cutting down the size of the NCAA Manual succeeded in reducing it by only about five percent. Pushbacks and overrides were largely to blame after high-profile collegiate administrators spent more than a year carefully crafting proposals.
Hatch's proposal seeks to preserve the NCAA's base collegiate model of amateurism. That term may be redefined and reshaped in the coming months. Some coaches, commissioners, ADs and critics of the current system believe the time has come to compensate players with an umbrella term, "student-athlete welfare."
That could mean everything from a stipend to an accessible trust fund after graduation. Big Ten commissioner Jim Delany has advocated access to free education for athletes who exhaust their eligibility but eventually return to school.
To that point, proposed areas of autonomy for those 65 schools include "lifetime opportunity to fund the undergraduate education of current and former" players.
Other bullet points in the document:
• Support for "at-risk" athletes.
• Redefinition of rules governing agents. SEC commissioner Mike Slive has been a proponent of that change.
• Coaching personnel limits. Several coaches have been critical of the so-called "polo shirts" or "advisors" associated with programs who are non-coaching personnel.
What presidents don't want is any pay-for-play model. That would endanger, they say, the NCAA's core values of "balancing [players'] academic, social and athletics experiences." In other words, anything that would "professionalize" NCAA athletes.
One stakeholder from a major conference called Hatch's proposal "a good start."
In his letter to membership, Hatch said that approximately 850 presidents, athletic directors andfaculty-athletics representatives will be in attendance for the Division I Governance Dialogue Sessions on Thursday and Friday next week in San Diego.
You can view Hatch's communications to the membership here and here.
Freeman will not play in the New Mexico Bowl on Saturday

SportsLine simulated every bowl game 10,000 times for pick'em leagues and confidence pools

Grier will return to West Virginia for the 2018 season instead of entering the NFL Draft
The Chick-fil-A Peach Bowl just got spicy

Anderson had been under investigation for an incident at a bar in Cleveland County, Oklaho...

Between Arizona State and Tennessee, no one would have guessed how this coaching cycle turned...