NCAA sues EA, CLC over 'contractual obligations'
The NCAA has sued video-game maker EA and licensing partner CLC over the settlements talks between those entities and student-athletes.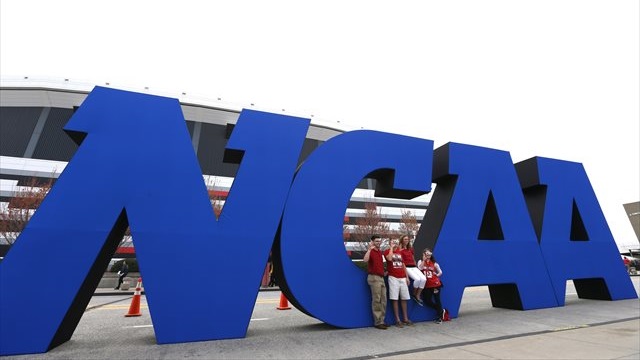 The NCAA has responded to its ongoing legal problems by suing both the video-game maker and licensing partner that played roles in the NCAA being entangled in those same ongoing legal problems.
The Wall Street Journal and al.com reported Wednesday that the NCAA has filed suit against Electronic Arts and the Collegiate Licensing Company, claiming that both companies have breached their contracts with the NCAA during their engagement in settlement talks.
The suit claims CLC "failed to adequately supervise" EA's "contractual obligations" in the making of EA's video games and in maintaining liability insurance to cover "pending third-party claims."
As a result, the suit claims, the CLC and EA "subject the NCAA to potential liability in several lawsuits currently being litigated relating to EA's alleged use of NCAA student athletes' names, images, and likenesses in EA's NCAA-themed video games."
EA and the CLC settled with thousands of former student-athletes in September for a sum approaching $40 million. A CLC spokesman said in a statement Wednesday that the "dispute" lied "between NCAA and EA" and should not involve his company.
The suit again reiterates that the NCAA did not approve the use of any student-athletes' likenesses in EA's videogames.
"When EA contracted for the license of the NCAA's and the NCAA's member institutions' intellectual property for use in the video games, EA expressly agreed not to include student athlete names and likenesses in the football and basketball video games," the suit claims.
Those claims were the impetus for the Ed O'Bannon lawsuit, which originally sought compensation for the use of those likenesses by EA but now has become a class-action suit that could challenge the NCAA's rules concerning revenue distribution across college athletics.
The suit was filed by the NCAA in Georgia Nov. 4.
SportsLine's computer model simulated every Week 12 game 10,000 times with surprising resu...

Though a marriage between the Vols and Gruden has been rumored for a while, it seems unlik...

Barrett Sallee is cashing on 67 percent of his best bets and gives 3 strong picks for Week...
The No. 16 Bulldogs will travel to Arkansas Saturday afternoon on CBS

The Owls are 7-3 overall and 6-0 in the Conference USA East division

Wisconsin has a chance to impress the College Football Playoff Selection Committee