The College Football Playoff semifinal matchups have been announced and that means new uniforms!
Well, they're the same uniforms that all four teams wear normally, but they do have a shiny new Nike logo on them, plus players will be wearing new gloves.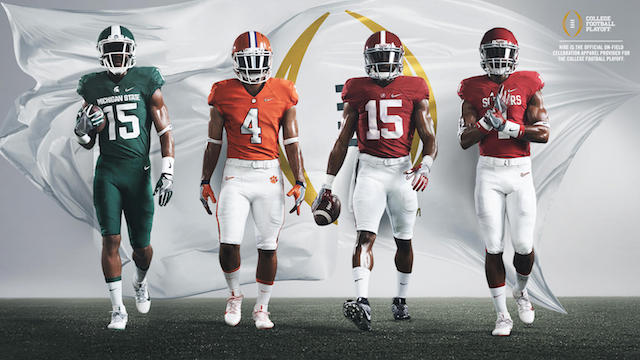 Clemson, Alabama, Michigan State and Oklahoma will each wear their standard uniforms adorned with a "diamond fractal swoosh," along with new Nike Vapor Jet 4.0 gloves.