NIU's Jordan Lynch sets QB record with 316 rushing yards
Jordan Lynch broke a 23-year-old record for single-game rushing yards by a quarterback with 316 against Central Michigan.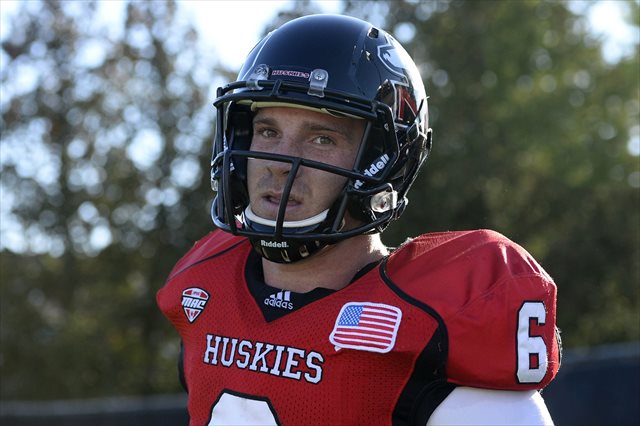 Jordan Lynch's outsider Heisman campaign hasn't picked up much steam amid the rise of the likes of Marcus Mariota and Jameis Winston, and Northern Illinois 's struggles against the likes of Akron and Eastern Illinois. But Lynch put together a Heisman-reel performance against Central Michigan Saturday anyway.
The senior gashed the Chippewas for 316 rushing yards, leading the Huskies to a 38-17 road victory and setting a new FBS record for single-game rushing yards by a quarterback. Lynch carried 32 times, averaging a healthy 9.9 yards per-carry, and added 155 passing yards and four total touchdowns for good measure.
The previous record belonged to a quarterback from ... wait for it ... Northern Illinois. The Huskies' Stacey Robinson rushed for 308 yards (on just 22 carries) against Fresno State in 1990, a record that stood for 23 years until Saturday.
The No. 23 Huskies improved to 7-0 on the season with the victory.
Stanford produces apps and Super Bowl participants

The Alabama QB has a new look after the Tide claimed another national title

Young was injured during Miami's Orange Bowl loss to Wisconsin
The movie will zero in on former Penn State coach Joe Paterno during the Jerry Sandusky sc...

Bidding for Salaam's trophy, which the auction house says was obtained legally, ends Satur...

Locksley has been the offensive coordinator at Illinois and Maryland during his coaching c...