Notre Dame, Ohio State announce home-and-home series
Notre Dame and Ohio State announced a home-and-home series to take place in 2022 and 2023.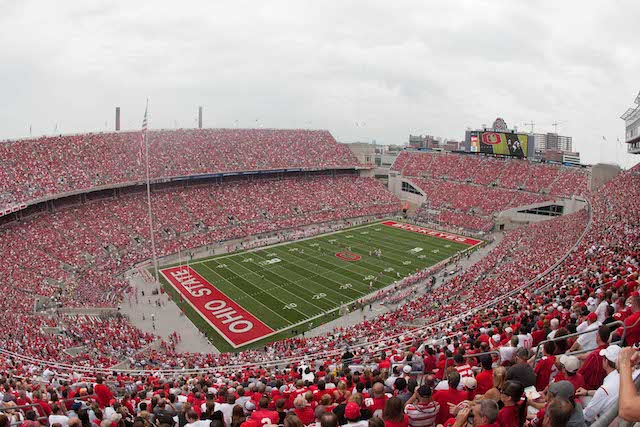 Saturday will be the last time Notre Dame and Michigan meet on the football field for the forseeable future, and you know what would be an excellent way for the Irish to troll their rivals from Ann Arbor?
By choosing this week to announce a new home-and-home series in the future. One with, oh, let's see, Ohio State? Yeah, Ohio State's the ticket.
Yes, Notre Dame and Ohio State announced a new series Thursday, with the first game to be played in Columbus on Sept. 3, 2022, and the return engagement in South Bend on Sept. 23, 2023. So not only are we getting a series between two traditional college football powers, but the games will be played on campus. Imagine that!
The two schools have played five times in history, with the last meeting taking place in the 2006 Fiesta Bowl. Ohio State owns the 3-2 advantage in the series, and has won the past three meetings.
The Alabama QB has a new look after the Tide claimed another national title

Young was injured during Miami's Orange Bowl loss to Wisconsin

The movie will zero in on former Penn State coach Joe Paterno during the Jerry Sandusky sc...
Bidding for Salaam's trophy, which the auction house says was obtained legally, ends Satur...

Locksley has been the offensive coordinator at Illinois and Maryland during his coaching c...

Many NFL-eligible juniors ignore advice provided by the league and risk going undrafted each...