Overshadowed by UCF and FAU's success, Butch Davis quietly building a winner at FIU
Coaching turnover and banner years kept most people from recognizing Davis' success in 2017
• 5 min read
Butch Davis has seen a challenge before. Miami on probation was a challenge. A Cleveland Browns team that had won five games in the previous two seasons was a challenge. A North Carolina job that had seen one winning season in the previous five was a challenge. But at least on the surface, nothing was a bigger challenge than what Davis inherited when he accepted the head coaching job at FIU.
Before Davis' arrival, FIU football had finished above .500 twice in 12 seasons of existence. Prior to Davis, FIU's average finish in the national recruiting rankings was 93rd. Davis inherited a footnote, a forgotten program amongst the giants of the nation's most talent-rich state.
That inheritance comes as Miami is experiencing a revival, Florida and Florida State hiring exciting new coaches, UCF declaring itself national champion with cause and Lane Kiffin took FAU viral in Boca. In the midst of it all, FIU just tied the program record for wins in a single season with eight and a week ago brought in the highest-ranked recruiting class in program history at No. 66. That class just happened to finish above both in-state neighbors FAU and UCF.
The results both on and off the field start with high expectations.
"We refused to go after players that we didn't think we could win 13 games with," Davis told CBSSports.com. "You've got no chance at all at marrying Miss America if you don't ask them out on a date. If we get yeses on one out of ten elite players, we'll be pretty dang good."
The approach worked right away. Even in a short six-week cycle for Davis during the 2017 class, FIU brought in one of the best in classes in program history. Seventeen of those guys played right away in FIU's historic 8-win season last fall. Recruiting on just that promise, the FIU staff was able to find traction. Once the wins started coming, the recruiting success only accelerated.
If you're looking for to 'buy' stock in the Group of Five ranks, do some due diligence on the Panthers. FAU and UCF caught the nation's fascination with some remarkable runs in 2017, but you find stock market value by looking at management. In Davis, FIU has the most proven head coach of the three. Recruiting indications make it clear that prospects are responding.
Davis notes that when he was at Miami, his staff would get one out of every three kids that took visits to commit. He estimates one out of four visitors on average would commit while at North Carolina. At FIU, the number was one out of every two visitors committed.
"I've had 36 first-round draft choices that I've coached or recruited and I've put 125 players into the NFL," Davis said. "The fathers of these kids were telling the kids that if Coach Davis is recruiting you, you're a player. So it got us a foot in the door just because of that. I think the other thing was that we really truly have a recruiting staff of guys that have really good personalities. They hustle, relate and communicate with kids."
The 2018 class for FIU is highlighted by JUCO defensive tackles Teair Tart-Spencer and Tayland Humphrey, both 247Sports Composite four stars with loaded offer lists. Tart-Spencer at one point had offers from Alabama, Ohio State, Arkansas and others. Humphrey at one point had offers from the likes of Florida State, Georgia, Alabama and LSU.
"We were small on the defensive interior," Davis said of his team. "We struggled. We didn't sign one single guy on defense that's under 6-feet. We got bigger and we got faster, but those two defensive tackles are going to have a really good chance."
On the other side of the ball, offensive tackle D'Antne Demery is a bounce-back from Georgia that was a one-time Army Bowl All-American.
"This is a cat that's going to play 10 years in the NFL," Davis said. "He signed with Georgia and (Georgia offensive line coach) Sam Pittman told me that if D'Antne would have stayed at Georgia and gotten in, he'd be starting in the national championship game as a true freshman."
Then there's outside linebacker Shaun Peterson that Davis compares to Sean Taylor at the same stage as well as a few big long athletes on both sides of the ball like 6-foot-6 prep school tight end Sterling Palmer, do-everything Texas athlete Joshua Sanders (6-5/215) and impact edge rusher Jason Mercier (6-5/235).
One thing that Davis points to that ties most of these guys together is the same thing that he points to in previous players he recruited like Santana Moss, Ed Reed and Reggie Wayne: multiple sports. Eighteen of FIU's signees played multiple sports in high school and many of them played multiple positions in football.  
So the talent is coming if not already there. The turnaround from three wins to eight has already taken place. But to sustain the surge, FIU needs an administration in place that will support the program.
"They were all in," Davis said of his administration. "They were selling the vision of the program and the support of athletic department. We spent 11 million when I first got the job just jump starting. We had 78 projects going on last year. We've already got another list of about 55 projects for 2018. The Administration is spilling their guts into this. They want to build an athletic department that is really relevant."
The goal is as achievable as ever. A program that FIU just out-recruited beat Auburn in the Peach Bowl and finished 13-0. There's no reason to think FIU can't follow suit.
"The goal is to do what UCF did this year," Davis said. "Win 13 games and get to the January bowl game. That's the ultimate goal. We had a little bit of a verbiage deal kind of like 'why not us'. When we talk to the team and talk to the board of trustees, UConn has been there, Northern Illinois has been there, UCF has done it twice now. So why not us? Who has more athletes in their state than us?"
CBS Sports HQ Daily Newsletter
Get the best highlights and stories - yeah, just the good stuff handpicked by our team to start your day.
Please check the opt-in box to acknowledge that you would like to subscribe.
Thanks for signing up!
Keep an eye on your inbox for the latest sports news.
Sorry!
There was an error processing your subscription.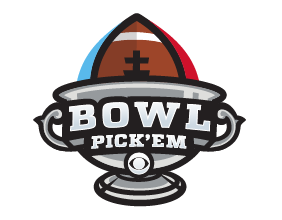 Enter our free Pick'em Challenge & compete to win $5,000.
SportsLine's advanced computer model simulated every college football bowl game 10,000 times

Emory Hunt has his finger on the pulse of college football and just locked in his bowl confidence...

SportsLine simulated every bowl game 10,000 times for pick'em leagues and confidence pools
The community of Newtown, Connecticut has something to celebrate on a somber anniversary

The top plays as Navy snapped a three-game losing streak to Army with a 31-7 victory Saturday

Tom Fornelli explains his Heisman Trophy ballot, which had Burrow in the top position
The Navy QB shattered multiple records as he led the Midshipmen to victory over the Black Knights

Ohio State made a strong case to be the top team in the final CFP Rankings with its comeback...

Live scores, highlights and updates from the Navy vs. Army West Point football game