Penn State to pay $59.7 million to 26 Sandusky victims
Penn State announced on Monday it would pay out $59.7 million in settlements with 26 victims of Jerry Sandusky.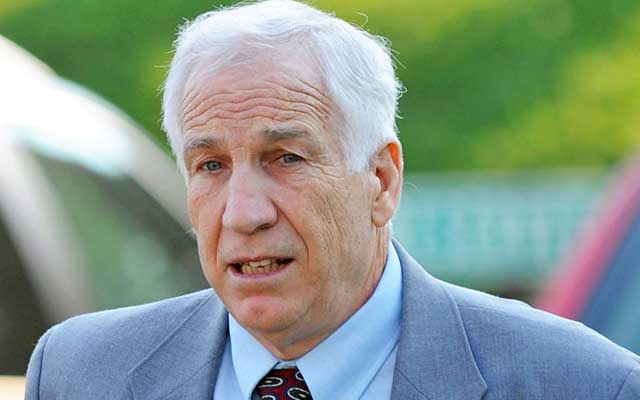 On Monday Penn State announced that it had reached agreement with 26 of former Penn State assistant Jerry Sandusky's victims. According to the school the sum total of the 26 settled claims is $59.7 million.
"We hope this is another step forward in the healing process for those hurt by Mr. Sandusky, and another step forward for Penn State," said Penn State president Rodney Erickson. "We cannot undo what has been done, but we can and must do everything possible to learn from this and ensure it never happens again at Penn State."
While the school reached a settlement with 26 of Sandusky's victims, in total there were 32 claimed filed by alleged victims of Sandusky, but according to Penn State, the school found six of those claims "as being without merit." The school also said that three of the 26 agreements have been agreed to in principle, and that the paperwork is expected to be signed "within the next few weeks."
Penn State also stressed that the $59.7 million will not be funded by student tuition, taxpayer funds or donations.
Jerry Sandusky was sentenced in 2012 to 30-to-60 years in prison for abusing 10 boys.
The movie will zero in on former Penn State coach Joe Paterno during the Jerry Sandusky sc...

Bidding for Salaam's trophy, which the auction house says was obtained legally, ends Satur...

Locksley has been the offensive coordinator at Illinois and Maryland during his coaching c...
Many NFL-eligible juniors ignore advice provided by the league and risk going undrafted each...

Snyder died in Manhattan, Kansas, on Wednesday

Locksley joined Alabama's staff in 2016