Permanent lights, Spartan Stadium addition approved
Spartan Stadium will be getting some more upgrades next season.
Spartan Stadium is set to look a bit different next season. 
Along with permanent lights, Michigan State will construct an addition to the south end zone, including bathrooms accessible from outside the stadium, expected to be done by the fall. Both projects, along with improvements to Ralph Young Field, were approved at an MSU Board of Trustees meeting Friday, according to Chris Solari of the Detroit Free Press.
According to an earlier release, the south end zone project includes the addition of an 18,500-20,000 square foot, single-story structure that will hold approximately 236 bathroom fixtures. Ticket gates will be moved outside of the stadium to that building, and Parking Lot 79 will also be extended to the west. 
As a separate project to be completed by the 2018 season, there will also be the addition of four concession stands. The lights, south end zone addition and Ralph Young Field upgrades will all be paid for by the athletic department. 
Here are some renderings of the project, via a video released by MSU Infrastructure Planning and Facilities earlier this month.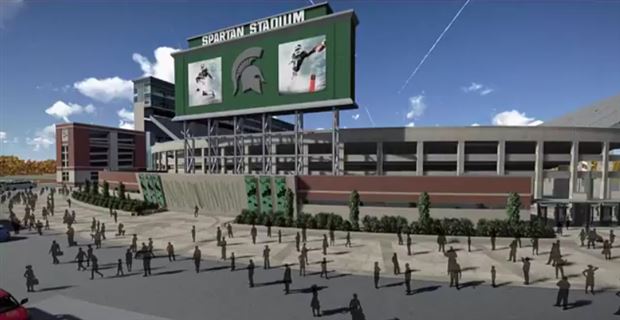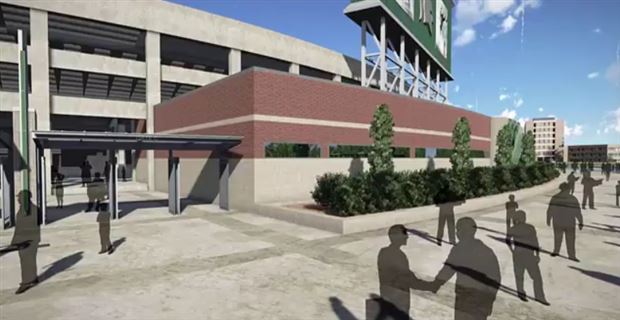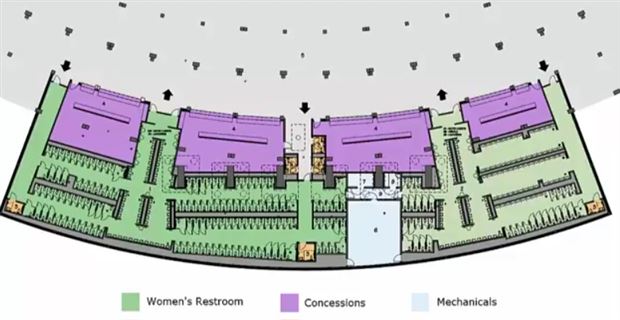 Perhaps the biggest news for fans is that the area shaded in gray below are bathrooms that will be available for use before games.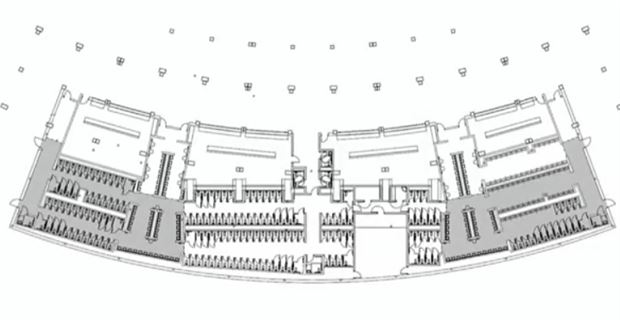 (Want to stay up to date on all the latest with the Spartans? Make sure you're in the loop by signing up for our FREE Michigan State newsletter)
Let's pay some respect to a couple of overlooked teams in this week's college football ran...

Jones has been with the program since its inception for the 2009 season

SportsLine's computer model simulated every Week 13 rivalry weekend game 10,000 times with...
Mayfield grabbed his crotch and shouted expletives at Kansas on Saturday

The statue will go up in 2019 after Illinois completes its new football performance center

The junior injured his finger diving for the pylon late in the first quarter of the loss to...