PHOTO: Maryland 'Black Ops' Under Armour uniforms for Florida State game
Maryland will host Florida State on Saturday, wearing their Under Armour "Black Ops" uniforms.
• 1 min read
Maryland will wear "Black Ops" alternate uniforms against Florida State on Saturday. (Under Armour)
Maryland's 2012 season will be remembered for the incredibly odd and unfortunate luck with injuries. The loss of four quarterbacks to season-ending knee/foot injuries has been the most noticeable inconvenience for Randy Edsall and the Terps' coaching staff, but the weekly injury report has been flooded with "questionable" and "doubtful" player statuses for most of the season.

But the 2012 season should also be remembered for Maryland stepping up their uniform game. The "Maryland Pride" alternates from the season opener in 2011 made "Maryland uniforms" the butt of many jokes around college football, but the updated looks from 2012 have been pretty slick.

The latest edition of the new-school Maryland look is Under Armour's "Black Ops" uniforms. As you can see, the sleek black alternates maintain the state flag design of the "Pride" uniforms, just in a more subtle way. What are your thoughts on the newest Maryland look? Let us know in the comment section below, on Twitter (@EyeOnCFB), or join the conversation on Facebook.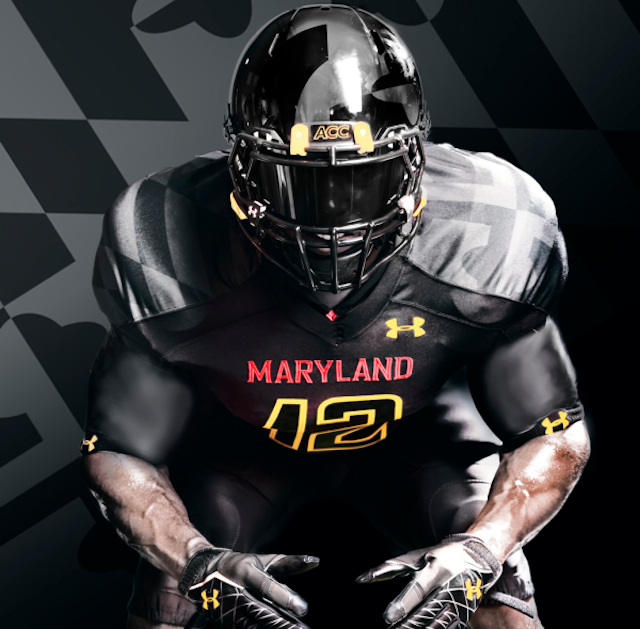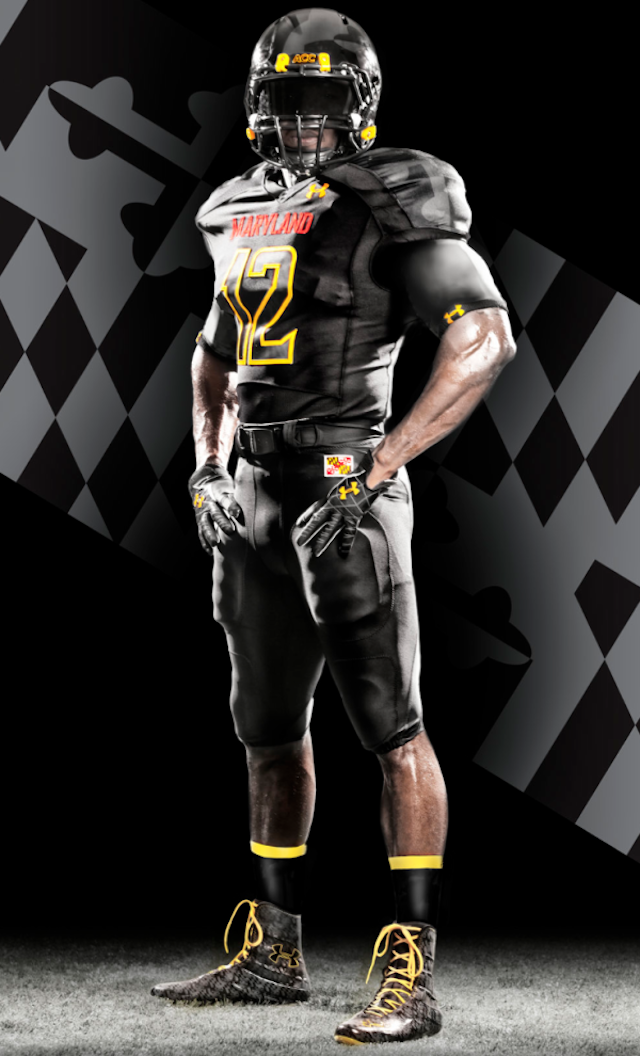 Keep up with the latest college football news from around the country. From the opening kick of the year all the way through the offseason, CBSSports.com has you covered with this daily newsletter. View a preview.

Get CBSSports.com College Football updates on Facebook
McElwain will coach receivers and help coordinate the offense for the Wolverines

Nathaniel Watson Jr. was involved in a car accident that injured a passenger in early Febr...

The honorable Tom Fornelli presides over the ASU vs. UM case
Arkansas State is seeking $650,000 for a canceled home game last September due to Hurricane...

Friday Five is tackling the big questions this week

Two unnamed players are being investigated for an incident at an off-campus apartment