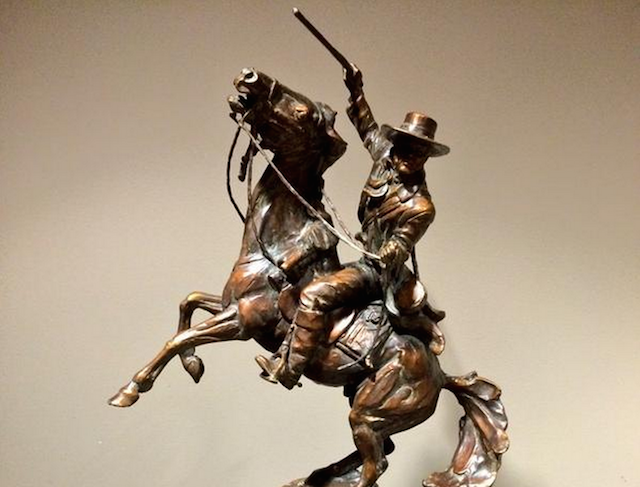 South Carolina and Texas A&M will open their seasons Thursday night against one another, and when they do they'll also kick off a brand new rivalry. Yes, these two are now cross-divisional rivals who will play every season in the SEC, and you can't have an official rivalry without a trophy (or without calling the opposing fan base "trash").
And South Carolina and Texas A&M have a rivalry trophy, though this one is a bit different than most rivalry trophies. Generally the winning team takes the trophy with them, but that won't happen with the James Bonham Trophy. Instead of giving the trophy to the winning team, the James Bonham Trophy will belong to the winning governor of South Carolina and Texas.
So I guess it's like a tax?
Anyway, here's what the new trophy looks like.
Here is this James Bonham trophy traded between the governors of SC and Texas for the @UofSC-@TAMU series pic.twitter.com/3CPIj07ZBu

— Andy Shain (@AndyShain) August 27, 2014
Personally I'd prefer a trophy with a shirtless Steve Spurrier drinking a Coors. That's a trophy I'd bleed for, but it would probably pain me too much to see the governor taking it home, so I guess this trophy is for the best.