PHOTO: Terps to wear black 'Maryland Pride' uniforms against Georgia Tech
Maryland's state-flag inspired "Maryland Pride" uniforms are back, this time in black. The Terps will wear them against Georgia Tech.
• 1 min read
Maryland will wear a new version of the "Maryland Pride" design against Georgia Tech on Saturday. (Under Armour)
The "Maryland Pride" uniforms that garnered the nation's attention in 2011 are back, but this time in black.  The school's official Twitter account released photos of the state-flag inspired uniform design, which the Terps will wear at home against Georgia Tech on Saturday.

The game is a must-win for Maryland (4-4, 2-2 ACC), who will be starting freshman linebacker Shawn Petty at quarterback due to a shortage of healthy quarterbacks on the roster.  Last week true freshman Caleb Rowe -- the fourth-string quarterback -- suffered a season-ending knee injury against Boston College.  The Terps started the season 4-1, but injuries and late-game miscues have hurt their chances of reaching bowl eligibility -- a huge turnaround from Randy Edsall's 2-10 debut.  After Georgia Tech, Maryland closes out its schedule against Florida State, Clemson and North Carolina.

Personally, I'm a much bigger fan of this look than the one we saw against Miami last season. Not sure how I feel about the shoes, but I'll give a thumbs-up to the rest of the outfit.

What are your thoughts on the uniforms?  Let us know in the comment section below or join the conversation on Twitter (@EyeOnCFB) and Facebook.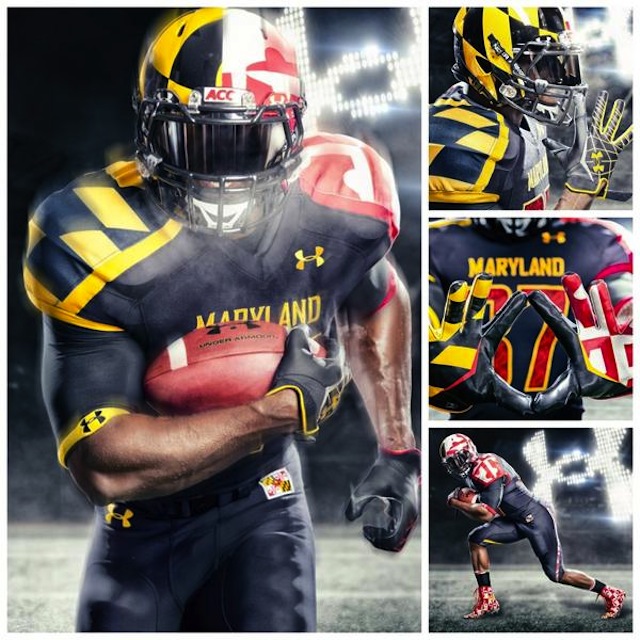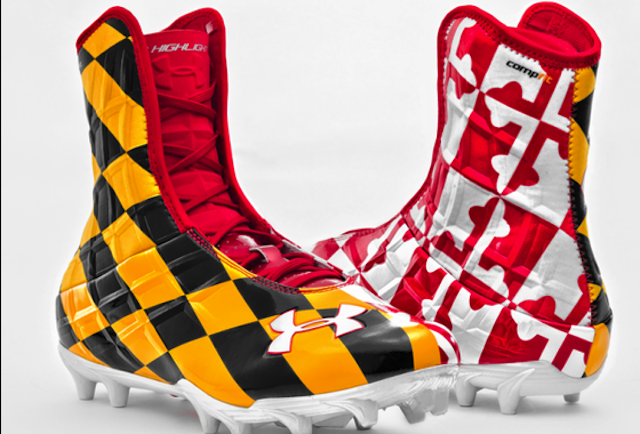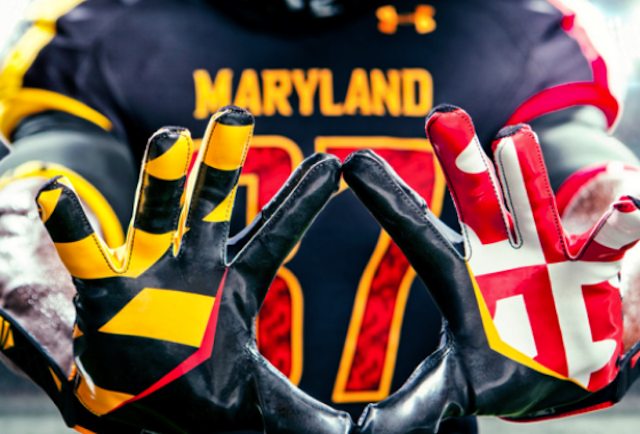 Keep up with the latest college football news from around the country. From the opening kick of the year all the way through the offseason, CBSSports.com has you covered with thisdaily newsletter. View apreview.

Get CBSSports.com College Football updates on Facebook
Saban isn't going to win Alabama's special election, but the Crimson Tide coach got some l...

The Tigers are going worldwide for their next punter

Led by Heisman Trophy winner Baker Mayfield, the Big 12 finished with seven first-team sel...
Schiano would have made $4.4 million in Year 1 with annual raises as part of a six-year de...

Dykes spent this season as an offensive analyst at TCU

The 'Wyoming Wild Man' notched six tackles for loss as a junior in 2017