PHOTOS: Alabama's 2012 national championship rings
Alabama players have posted photos of their 2012 national championship rings online.
Lots of players from lots of teams have posted photos of their championship rings online in recent weeks, and some -- like, say, North Carolina's for claiming a share of the ACC Coastal Division -- have drawn some finger-wagging in certain corners for lowering the standard by which such blingity-bling is awarded.
The official stance at the Eye on College Football is: who really cares? That said, it's also safe to say that if any players in 2012 earned the right to tweet a picture like this one tweeted by wideout Kenny Bell, it's Alabama: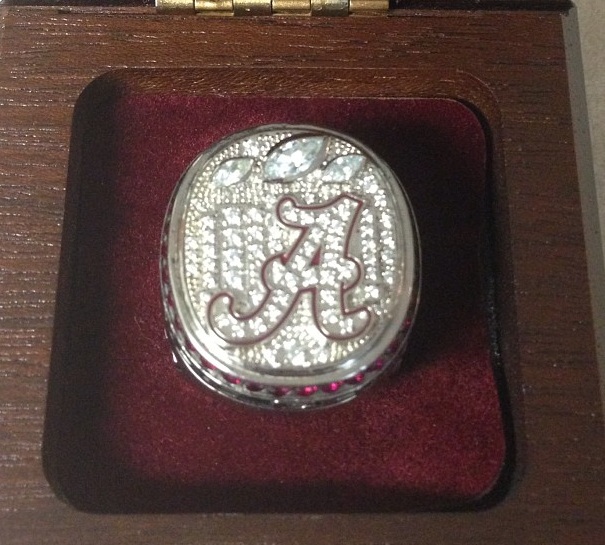 Via al.com, a more comprehensive look at the Tide's title rings, as tweeted by the Bryant Museum: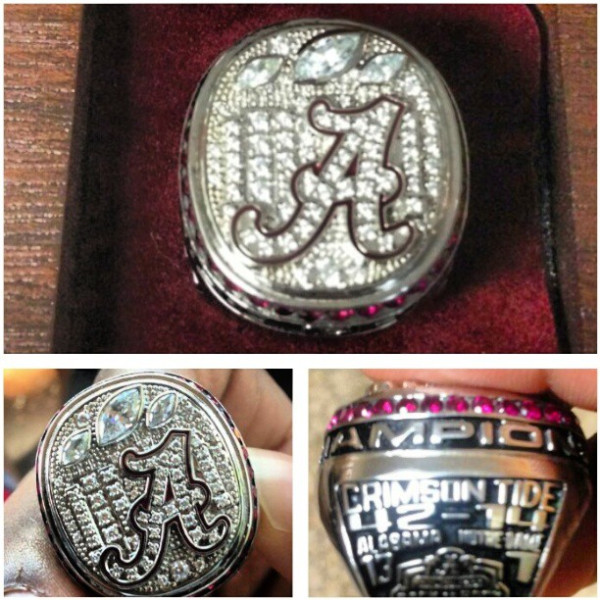 Tough to tell at first glance where they'll fit a fourth crystal football if the Crimson Tide does it again in 2013, but they'll probably find a way.
Expectations are high for Charlie Strong at South Florida, and Houston looks to take the next...

There are new names to learn every season, and here are five to keep an eye on from the AA...

Taking a close, detailed and opinionated look at the AAC a week before the start of the 2017...
These Jayhawks got a tremendous surprise they weren't expecting

Jovon Durante announced on Twitter he's headed to FAU

From Week 1 through the title game, everything runs through Atlanta this season