PHOTOS: Arizona State shows off new copper uniforms
The latest uniform combination for Arizona State features quite a bit of copper.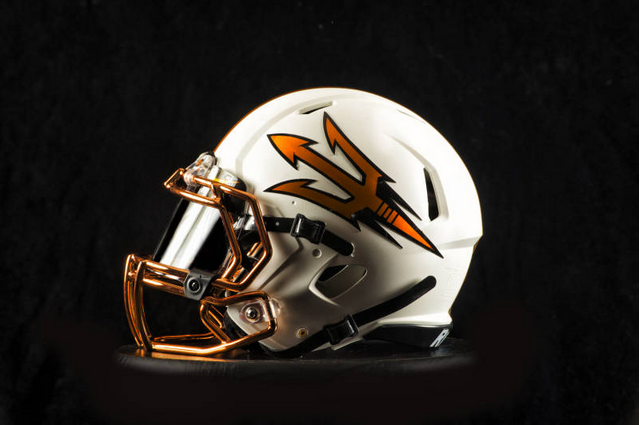 Did you know that Arizona is known as The Copper State? It's called that because, little known fact, the entire state is made out of copper. It's true. 
The Grand Canyon? Copper.
Joshua Tree National Park? That's copper too. Even Lake Havasu is filled with nothing but liquid copper. 
And now the latest copper addition to the copper state are Arizona State's copper-themed uniforms. Look at all this copper!
I like the look of the helmet, though the copper with the black of the jersey doesn't really do it for me. 
Hat tip: Football Scoop
The Alabama QB has a new look after the Tide claimed another national title

Young was injured during Miami's Orange Bowl loss to Wisconsin

The movie will zero in on former Penn State coach Joe Paterno during the Jerry Sandusky sc...
Bidding for Salaam's trophy, which the auction house says was obtained legally, ends Satur...

Locksley has been the offensive coordinator at Illinois and Maryland during his coaching c...

Many NFL-eligible juniors ignore advice provided by the league and risk going undrafted each...