PHOTOS: Cell phone images of college coaches hacked
It's not just Jennifer Lawrence and Kate Upton who had their phones hacked this weekend, but a few college coaches too.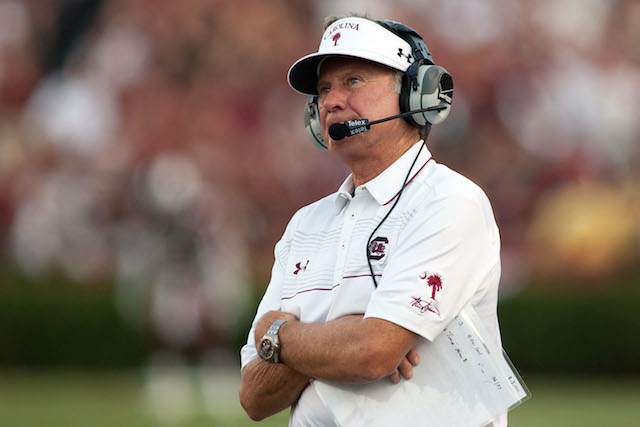 Over the weekend the Internet was abuzz when cell phone photos of celebrities like Jennifer Lawrence and Kate Upton were hacked and leaked on the web, but while teenaged boys across the globe were scouring the Internet looking for the photos, it turns out it wasn't just celebrities who were targeted.
Football coaches were too, and the Eye On College Football has gained access to their photos through various back alleys. After a lot of deliberation between what's right and what's wrong, we have decided to share them with you.
Be warned, what you are about to see could change your life forever. Some may be NSFW.
STEVE SPURRIER
NICK SABAN
LES MILES
JIMBO FISHER
MARK DANTONIO
GUS MALZAHN
Come on, Gus, nobody wants to see that.
Olson has a lot of the tools offensive coordinators want in a quarterback

The Tigers have a wealth of talent at their biggest position

Pineiro received the award for stopping an attack the morning of Oct. 15, 2017
The first opening weekend lines for college football in 2018 have been posted

A year-end wrap-up of college football statistics you need to know from 2017

Stanford produces apps and Super Bowl participants