PHOTOS: First looks at Baylor's new uniforms
Baylor hasn't officially published photos of its new uniforms yet, but Twitter has offered several glimpses.
It hasn't been a secret that Baylor is getting new uniforms this year to coincide with, well, Art Briles making Baylor being the sort of team that can lose a Heisman Trophy winner and still finish 8-5 with a Holiday Bowl title. The world has already seen a chrome gold helmet, but what else do the Bears (and their Nike partners) have in store?
Plenty, via the Twitter feeds of Baylor football, Baylor equipment manager Jeff Barlow and Briles his own self. Though the official photos from the photo shoot featured will likely come along shortly, here's a collective sneak peek: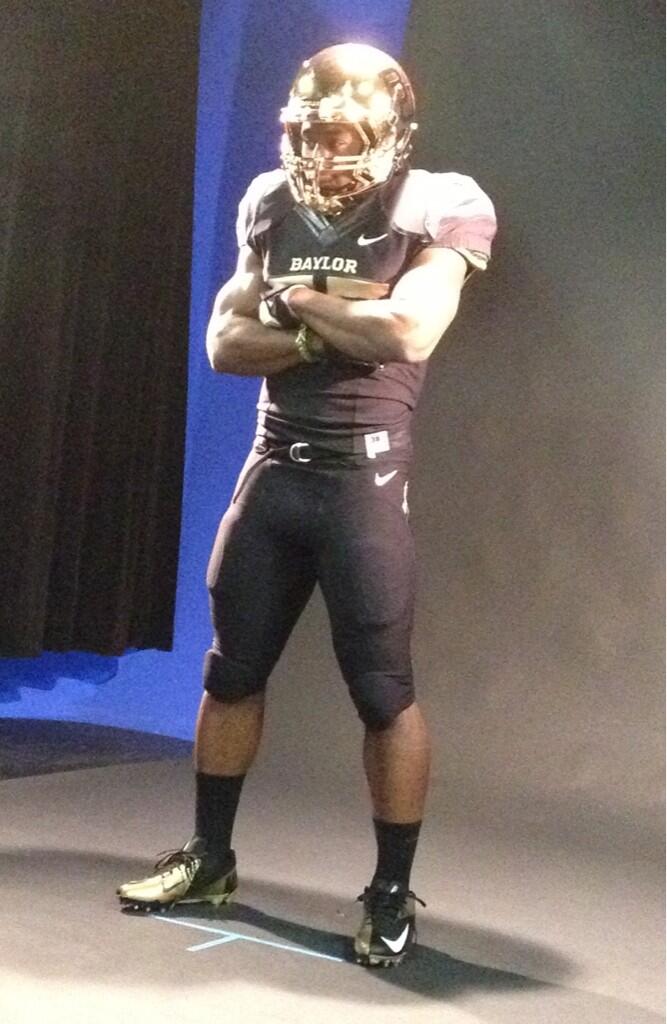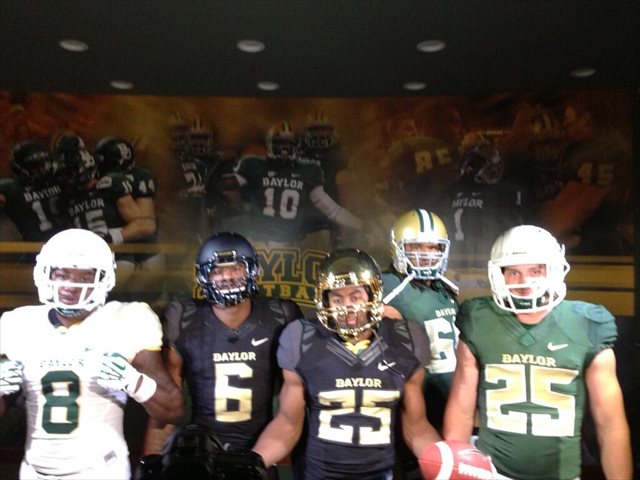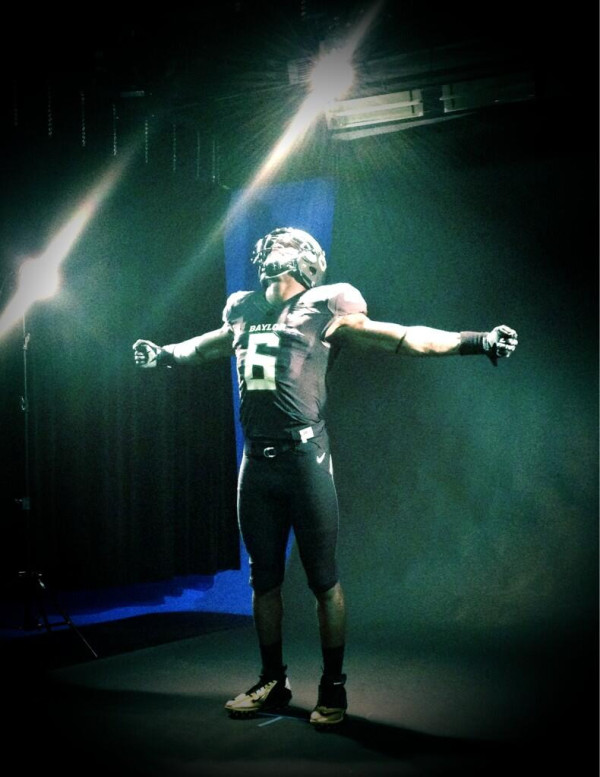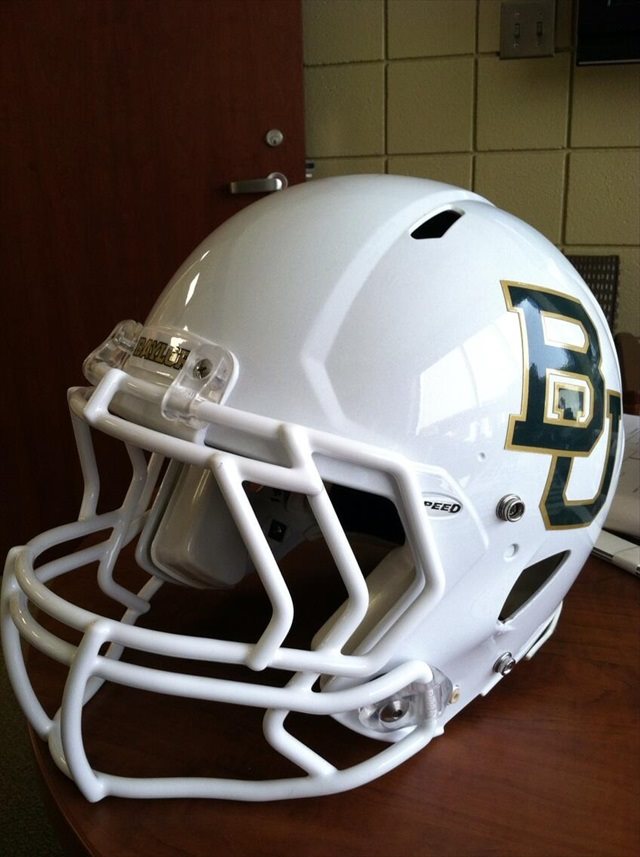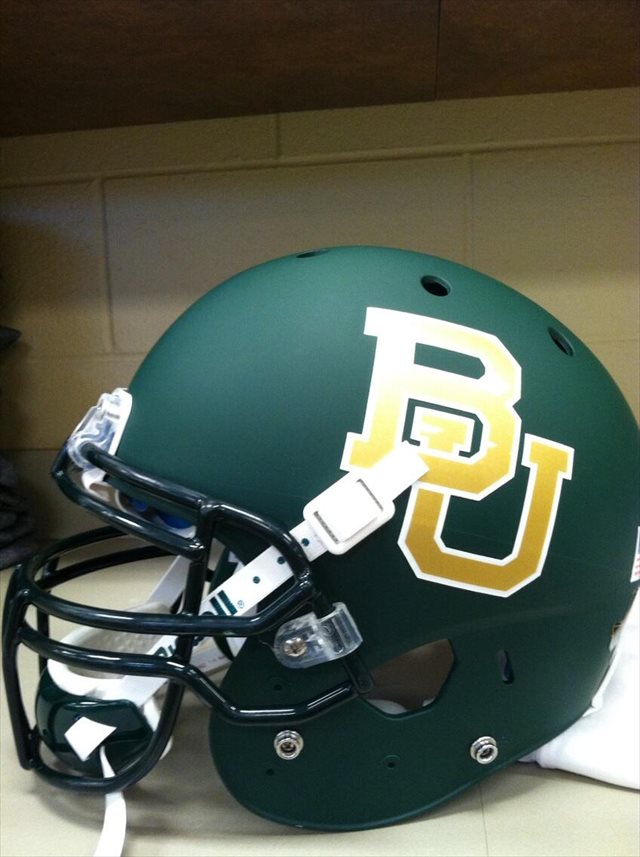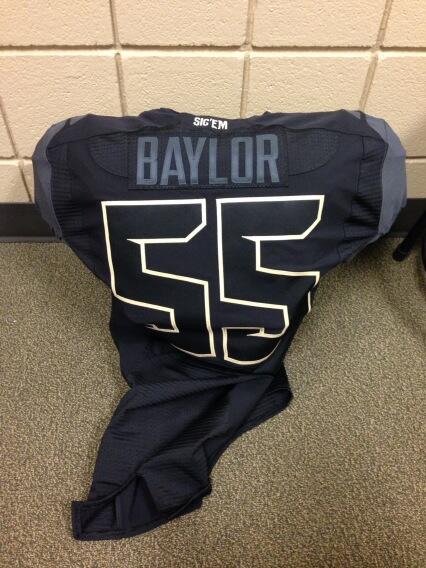 Kevin Sumlin addressed Texas A&M's decision to cancel a rally scheduled for Sept. 11

Expectations are high for Charlie Strong at South Florida, and Houston looks to take the next...

There are new names to learn every season, and here are five to keep an eye on from the AA...
Taking a close, detailed and opinionated look at the AAC a week before the start of the 2017...

These Jayhawks got a tremendous surprise they weren't expecting

Jovon Durante announced on Twitter he's headed to FAU