#PMARSHONAU: A day to celebrate for Auburn's Blake Logan
Senior catcher Blake Logan comes back from mysterious illness to be a mainstay for Auburn's baseball team.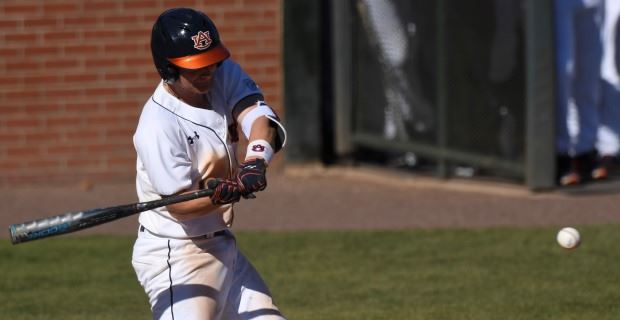 As Auburn students returned to campus in January, Blake Logan was looking forward to preseason practice. He was excited about his senior season as an Auburn catcher.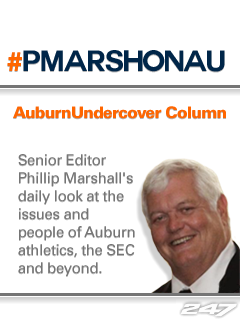 Then, almost overnight, Logan's baseball career was in question. He became ill. His fever soared. Doctors struggled to find an answer to what was wrong with him.
To this day, they still don't know what it was.
"No idea," Logan said. "They ran multiple tests. I've been stuck with more needles than ever before in my life, but nothing came of it. It's the worst I've ever felt in my life. I told some of the guys and coaches that came 'I feel so bad I wouldn't wish this on an Alabama person.' That's how bad it was."
Logan was laughing, in a good mood as he talked Sunday afternoon. And why wouldn't he be? He'd had three hits, including a triple. He'd led off the bottom of the ninth with a line drive single, leading to pinch-runner J.J. Shaffer scoring the run that gave Auburn a 6-5 victory over Florida and a sweep of the three-game series.
In the confusing days of January, when doctors told him it would be at least three months before he played baseball again, Logan wasn't doing much laughing. When he got better, he went to work. Against all odds, he was in uniform on opening day. On the second day, he was back in the lineup.
"It's a blessing," Logan said. "God is good. At the time, I didn't understand why. I stopped asking that question and started asking 'what am I trying to learn from this situation?' To come back and play opening weekend, I can't credit to anybody but the Good Lord."
Logan has been mainstay for the Tigers. He is hitting .313 with two doubles, a triple and a home run.
For second-year coach Butch Thompson, who has had to overcome challenges of his own since taking over as Auburn's head coach in late October of 2015, Logan is a pillar in the foundation of the program he is working to build.
"It isn't just a physical thing he gives us," Thompson said. "He has so many mental gifts. We as a coaching staff allow him to have so much say in what we're doing. There is a lot of trust there. There are a lot of things Blake Logan does for Auburn that you can't see."
Logan, from Muscle Shoals, has had a productive but bumpy ride at Auburn. He signed when John Pawlowski was the head coach but ended up playing for the edgy Sunny Golloway. When Golloway was fired after fall practice in 2015, Thompson came to town.
Even in the regional season of 2015, Auburn was 13-17 in the SEC and made an early exit. Nobody knows where this season is going, but a sweep of Florida is quite a place to start.
"Amazing," Logan said. But he was already thinking ahead.
"We haven't done this since I've been here," Logan said. "It's great. We'll enjoy this one, and we'll get back to work."
A concert is a nice way to break up preseason camp

Mills was arguably Georgia Tech's most important player coming into the season

Hugh Freeze's phone records reportedly show another troubling pattern for Ole Miss
They aren't necessarily great teams, but they're teams I'm really interested in following this...

The Irish will wear them on Nov. 18 against Navy

The fourth-year coach of the Nittany Lions led the program to the 2016 Big Ten Championshi...