Position switches frequently pay dividends in college football
Switching positions happens often in college football, and many times it is just what a player needs to succeed. Jeremy Fowler looks at why new roles are sometimes necessary.
• 7 min read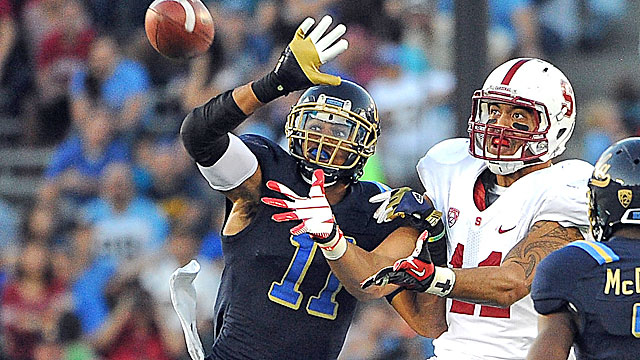 Rick Neuheisel projected Anthony Barr as a linebacker or a box safety out of high school, an elite athlete who belonged close to the line of scrimmage.
Only one issue, the former UCLA coach says: Barr's family made clear it wanted him at running back during the recruiting process, Neuheisel said. The coach promised he would fulfill their wish.
Barr was a hybrid running back/tight end in 2011 and had potential there, but Neuheisel said he knew Barr might eventually be better served elsewhere. So did an NFL personnel executive who recalled to CBSSports.com that "they were playing him in a pistol offense as a wing, tight end blocker ... a complete waste of talent."
Neuheisel said he was ready to move Barr to defense when he got fired after the 2011 season. Barr asked new coach Jim Mora for the switch, and 13.5 sacks later, the outside linebacker is a projected first-round pick.
Barr's skill set is unique, but a player changing positions isn't.
"I don't know that being out of position is the right (term), but you see players who you know could do some special things at other positions," said Neuheisel.
As college football programs open camp this week and next, nearly every team will debate whether certain players should switch roles to maximize potential. Happens every year, mostly with freshmen, and success stories abound.
Take the Dolphins' No. 3 overall pick in April's draft, Oregon's Dion Jordan, a wide-receiver-turned-outside-linebacker. Virginia Tech quarterback Logan Thomas has legit NFL potential but came to school as a tight end.
Coaches understand the gravity of the situation: A move can help a player or set him back.
"I'm guessing about 25 percent of a recruiting class will play somewhere else from where they did in high school," Colorado coach Mike MacIntyre said.
A coach's job is to assess the roster and spread the wealth accordingly. They often recruit high school quarterbacks and running backs that ultimately won't stay there.
Most coaches say the same: Position switching usually works, and if it doesn't, you admit the mistake and move on. But you never force the change on the player unless they are comfortable with it.
A miscue can cost a player NFL value. More than ever, programs are recruiting versatile athletes who could thrive at several positions, coaches say.
"There's no doubt it's a gamble," said Florida State coach Jimbo Fisher, who in recent years has moved Lamarcus Joyner from safety to corner and Cam Erving from the defensive line to offensive line. "You have to make decisions based on the information you have at the time and you go with it. If you don't, you know what you say? I made a mistake. Move you back."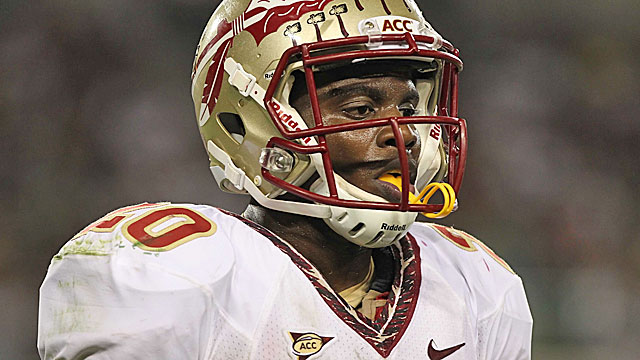 Players might cling to their high school positions, but Wisconsin linebacker Chris Borland believes most are open-minded because "at this level, you just want to see the field." The new spot usually has a depth concern.
Joyner calls his senior-year slide from corner to safety a "business decision." He wants to bolster his NFL potential.
New Wisconsin coach Gary Andersen is switching running back Jeff Lewis to safety, and he won't know whether the move is working until the Badgers are a few weeks into camp.
"Some kids are excited about it, some kids are -- I don't want to say defiant about it, but they have to understand, because they still deem themselves as, 'I can do this,'" Andersen said.
The goal of many college players is to make an NFL roster, and for the most part players enter the draft in the right position, two personnel directors told CBSSports.com.
But occasionally a team will find a curious case. Florida's Omarius Hines perplexed one director because he had played tight end, wide receiver and running back with the Gators. He also had four different coordinators in five years.
Hines was a valued utility player at Florida, and NFL teams value a player who sacrificed for his team. But when it came to Hines' NFL value, "it was hard to know exactly what he was," the director said. The 6-foot-2, 217-pound Hines, who finished his career with 801 receiving yards and 323 rushing yards, is an undrafted free agent who is participating in the Packers' training camp.
"You just wonder if he would have been better served concentrating on one position," he said.
Coaches don't want to sabotage a player's professional viability but must do what's best for the team.
That's why they'd rather not waste time if they make a switch, because it shouldn't take long to figure out whether it will work.
Indiana coach Kevin Wilson was Oklahoma's offensive coordinator when the Sooners switched Davin Joseph from defensive tackle to offensive guard and Chris Chester from tight end to guard. Both players have had long NFL careers, to the delight of Wilson.
But at Indiana, Wilson admittedly fumbled a switch with a walk-on named Damon Graham, who appeared in six games on special teams last season.
Graham was a tailback out of Indianapolis Arsenal Tech. Wilson moved him to defensive back in the spring. He needed more depth.
This fall, Graham will not be a cornerback.
"He was horrible," Wilson said. "He was bad. It was my idea. I said, 'It was my fault. I was trying to get you on the field.'"
Young players sometimes have a one-dimensional view of how their careers will unfold, especially quarterbacks.
Wisconsin's Jared Abbrederis is grateful he was willing to change.
Abbrederis was an option quarterback, and he loved it. He wanted the ball in his hands and control of the huddle. But one year as a scout-team quarterback wasn't easy. Eventually, when talking with Badgers coaches about playing receiver, he was flexible because he wanted to see the field and help the team.
Now he's an All-Big-Ten receiver coming off an 837-yard performance in 2012.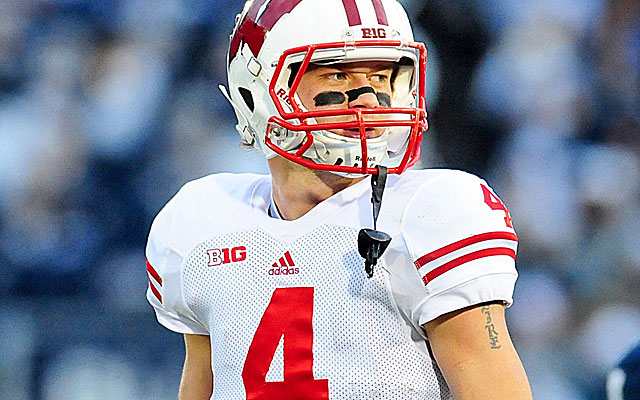 "It can be hard at first, but you have to trust coaches that have seen a lot over the years and have your best interests in mind," Abbrederis said. "There's dialogue there. It's an open conversation. Nobody's forcing you to do it."
Joyner didn't need to converse very long. Being 5-foot-8 made his decision easy. He needed "better leverage going to the next level."
"Playing football, a lot of people are blind to the truth," said Joyner, an All-ACC preseason defensive back. "Everybody knows that I'm both an undersized an undersized safety let alone I'm an undersized cornerback. But I'd rather be an undersized cornerback than a safety. It's something I had to deal with all my life."
Not every player knows what it wants like Joyner, so coaches must be stout personnel evaluators when slotting players into spots.
One of the NFL personnel directors interviewed for this story says -- surprise -- Alabama's Nick Saban is the best in the college game at personnel because he's "really, really good at putting guys in the best position to succeed."
You won't find any 5-foot-8 cornerbacks on a Saban roster, the director said. He goes for tall, rangy corners, preferably 6-foot and taller.
"A lot of those players are thankful he switches them there," the director said.
Andersen takes pride in his success rate as an evaluator. While at Utah, he moved now-Chiefs corner Sean Smith from running back to defensive back. At Utah State, he switched his leading rusher, Curtis Marsh, to defensive back. Marsh has played two seasons with the Eagles.
But Andersen has experienced the other side, too, and though he couldn't remember a specific example of mismanagement offhand, most coaches don't want to disclose them anyway.
"You can be wrong -- I've done that. Bad idea," Andersen said. "When that happens, put the ball in your court and you can be apologetic. You don't have all the answers but try to make an educated decision."
MacIntyre has an evaluation routine that he says helps him find the right places for players.
All of his linebackers and most of his corners will have been high school running backs because he likes the agility. He makes sure tight ends and defensive ends are "tight bodies," at least 6-foot-4. He learned that from Bill Parcells.
At his previous stop at San Jose State, MacIntyre played all his freshmen on both sides of the ball during camp to see where they fit. Most of the time, players figured it out.
"They'll come into my office and tell me, and it will be exactly what I'm thinking," MacIntyre said.
The former Oregon coach is one of the hottest commodities on the coaching market

The CFP Selection Committee got Miami right, but there are some decisions that make you go...

The newest college football rankings are out, but did your favorite team make it in?
Sumlin is 51-25 overall and 25-22 in the SEC over six seasons in College Station

This is precisely what you'd think would happen between Kiffin and Saban

Anybody can rank the best 25 teams, only the Bottom 25 ranks the worst