Report: Jameis Winston handcuffed by police over pellet gun in 2012
Jameis Winston was stopped at gunpoint and handcuffed by a campus police officer over his use of a pellet gun in 2012, a report obtained by USA Today showed.
More college football: Jon Solomon | Dennis Dodd | Jeremy Fowler | Latest news
A Florida State campus police report obtained by USA Today and published Wednesday shows that in a 2012 incident, an officer detained Jameis Winston and teammate Chris Casher at gunpoint and handcuffed them over the use of a pellet gun.
The incident occurred some five hours before an apparent BB gun "battle" featuring several Seminole players at Winston's apartment complex led to approximately $4,200 in damages, and Winston and teammate Chris Casher being questioned by police. Neither Winston nor Casher were arrested or charged in either incident.
Per the pellet gun report, a police officer was called to a bike trail just off campus after receiving a report of two men carrying a "handgun." When the officer approached Winston and Casher, he told them to lie on the ground while he "pointed [the gun] at the suspects with my finger outside the trigger guard." He then handcuffed them and retrieved the pellet gun.
According to the report, Winston and Casher said they had been using the pellet gun to shoot squirrels. The gun was returned to Winston and Casher and they were released.
Both players declined comment to the Associated Press Wednesday.
Per the AP, Winston later told police he had not fired a BB gun in the battle that evening, but was initially one of several players faced with eviction from the apartment manager. The manager later elected not to press charges, according to the AP, after an FSU athletics official arranged for the players to split the cost of the damages.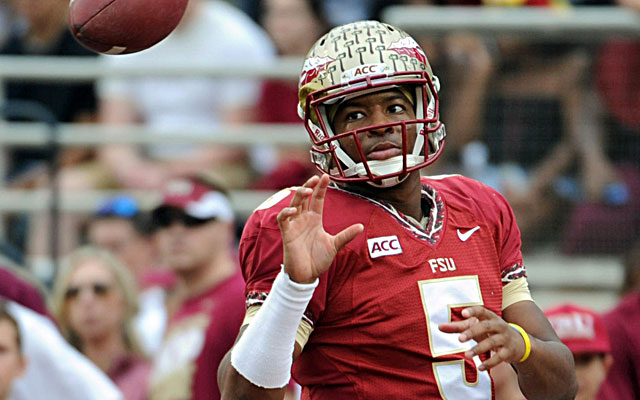 The 21-year-old quarterback was expected to start for the Cougars in 2018

The Fighting Irish will be without some playmakers in 2018

It may have been impossible for Sumlin to meet the expectations set for him in College Sta...
Some players are more easily replaced than others

The 2017 season is in the books, and several big-name stars are jumping early to the NFL

Love was second in the nation in rushing with 2,118 yards in 2017