Report: Notre Dame switching from Adidas to Under Armour
One of the biggest brands in college football is changing its athletic apparel partnership.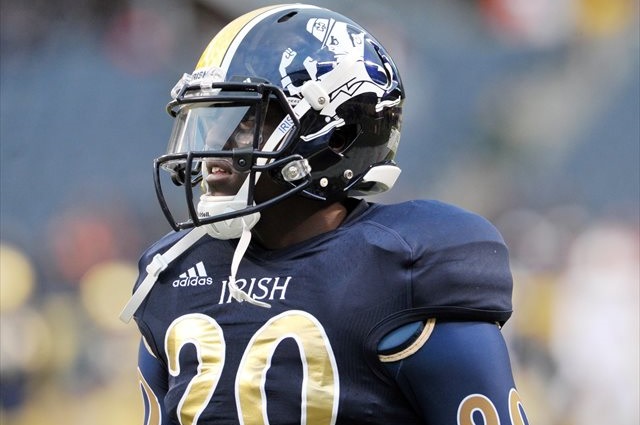 One of the most recognizable brands in college athletics has reportedly made the major decision to switch its apparel supplier.
Afer a 16-year relationship with Adidas, Notre Dame is set to sign a new contract with Under Armour when their current deal with Adidas expires at the end of the year, ESPN and IrishIllustrated.com each reported. The new partnership will cover all Fighting Irish athletic teams.
ESPN reported Under Armour CEO Kevin Plank was in South Bend Thursday to discuss the new contract.
The terms of the deal have yet to be reported. Michigan's current $8.2 million-per-year contract with Adidas is currently the most lucrative in college athletics -- an agreement that has no doubt exacerbated any developing strain in the relationship between the German apparel giant and the Irish.
"We have been very happy with Adidas," Irish athletic director Jack Swarbrick told ESPN in December. "But it is just good business to use the expiration of a contract to review all options."
Notre Dame represents the biggest college athletics property yet landed by Under Armour, which also boasts Auburn, South Carolina, Texas Tech, Maryland, Boston College and various other FBS schools among its clients.
The impact on the Irish's on-field appearance is still very much TBD, though as long as Under Armour shies away from experiments like this 2012 Shamrock Series disaster, it seems like an upgrade is likely:
LSU at Florida has been picked as the SEC on CBS Game of the Week

The Michigan coach had quite a few things to say on Monday after their visit to West Lafay...

Injuries are ravaging an LSU team that is searching for an identity
Jones started answering an injury question and then went off about 'fake news'

The full ranking of all 130 college football teams includes TCU up and a major drop for Florida...

The charges all stem from an investigation into improper debit card charges