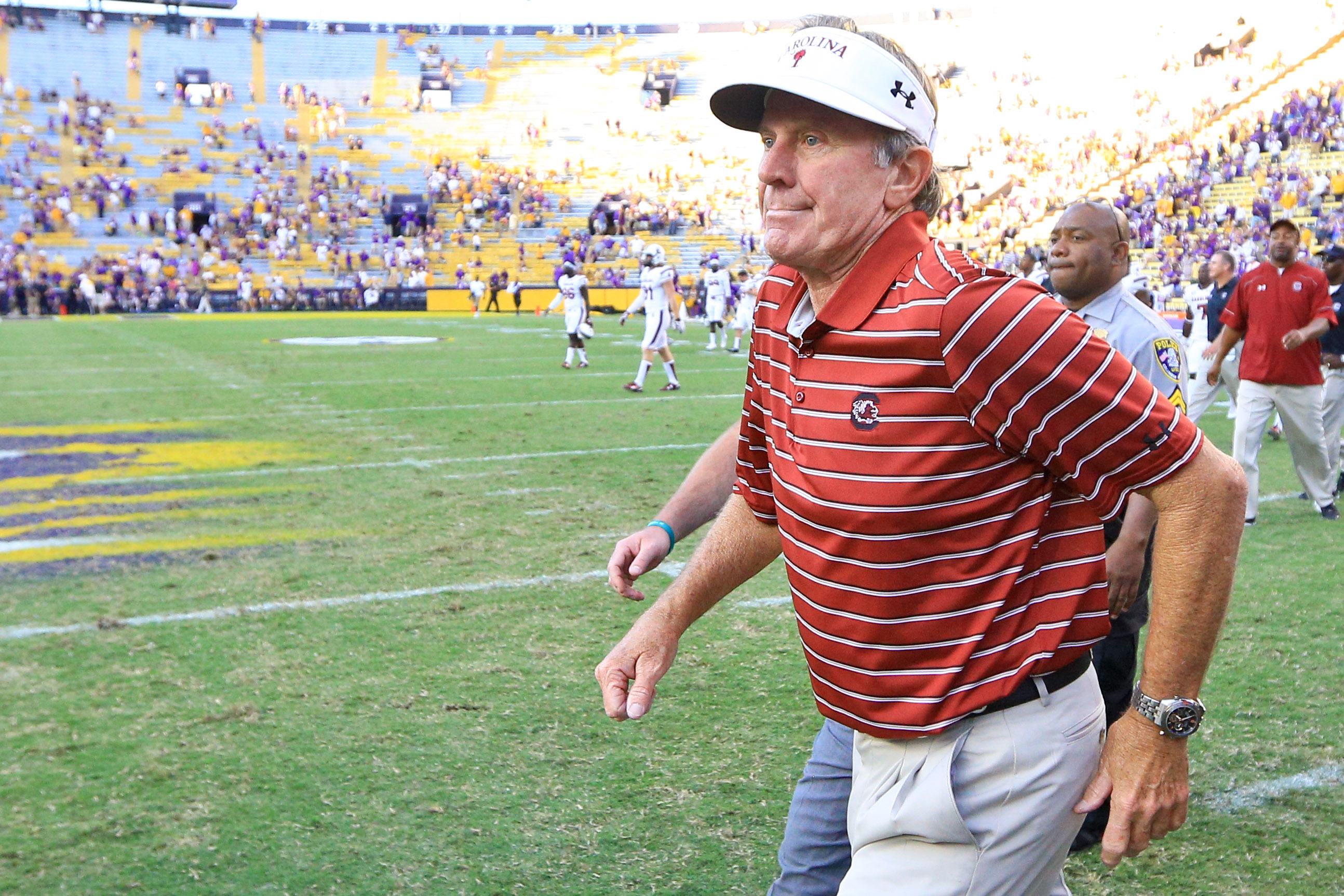 South Carolina coach Steve Spurrier spent the afternoon with Paul Finebaum on his radio show and the SEC Network, promoting the Gamecocks men's and women's basketball programs while also providing some context to his decision to resign as the school's head football coach. 
Now serving as a "special assistant" to athletic director Ray Tanner, Spurrier opened up about his thought process and how he now believes he probably should have stepped down after the 2014 season. 
"We all have an expiration date, and I missed mine. Mine should have been after the Miami game," Spurrier said, via the SEC Network. "We had won four bowl games in a row, never had a losing season. I just thought we had a team really, that, should have a winning season, but I was definitely wrong, it just didn't work out.
"The circumstances of where I was I thought I did the right thing. I didn't think this team was listening very well to me, and I wasn't doing a very good job. In a way, I sort of fired myself. I thought I probably should be fired."
The HBC on his departure from Gamecock Football. https://t.co/4LZTDQB7mu pic.twitter.com/GHozGcQakf

— SEC Network (@SECNetwork) February 8, 2016
Spurrier proceeded to point out that interim coaches sometimes do work out, specifically in the cases Clemson's Dabo Swinney and USC's Clay Helton, who were able to turn around seasons and eventually get the full-time job. 
I don't know who or what would track such things, but that's got to be one of the first times Spurrier has mentioned Dabo Swinney's name without including some sort of fun jab related to the South Carolina-Clemson rivalry.