Put aside for a moment the talk about Big 12 expansion and a potential Big 12 football championship game for the purposes of more money and College Football Playoff reasons. Those are big-picture issues the Big 12 will obviously continue to examine.
Dig deeper, though, and there's a much more important issue that has set Big 12 football back -- talent. Where have all the players gone for the Big 12?
In 2010, the Big 12 made history by becoming the first conference in the history of the NFL common draft to have the first four players selected. The day represented a remarkable achievement for the Big 12, which ended up having five of the first six draft picks.
These are the tallies for first- and second-round NFL picks by conference in the past two years: SEC -- 34, Pac-12 -- 24, Big Ten -- 23, ACC -- 21, Big 12 -- 6.
Six? Do you know who else has six picks in the first two rounds since 2014? The American Athletic Conference and Mountain West, that's who. (CBS Sports currently projects two Big 12 first-round picks for the NFL Draft this season, both by Baylor later in the first round.)
NFL Draft Picks* by Conference, 2014-15
Conference
Average Per School
SEC
2.4
Pac-12
2.0
Big Ten
1.6
ACC
1.5
Big 12
0.6
As more outsiders compete for recruits in Texas -- we're looking at you, SEC -- the Big 12 talent drain may be happening again in this year's recruiting classes. Currently, the highest-ranked Big 12 school in 247Sports Composite rankings is No. 13 Baylor, followed by No. 18 TCU, No. 26 Oklahoma and No. 37 Texas.
It's still early. The Longhorns and Sooners are still in play for several high-profile recruits that could boost their rankings before National Signing Day on Feb. 3. Texas, in particular, is projected to make a late run by landing some top players, particularly from inside the state. This is an important class for the Longhorns.
Still, these are programs that traditionally hover around the top 10 one week out, not trying to crack the top 25. From 2002-10, Texas and Oklahoma both had top-10 classes at the same time in seven of those nine years. Next week could mark the third time in four years they are both outside the top 10.
For the first time on record in 247Sports' rankings (dating to 2000), someone other than Texas or Oklahoma could be ranked as the Big 12's best class. The Big 12 talent could certainly return if those programs consistently win big again. But this talent drain is something to consider when examining Big 12 expansion. Getting into new states opens the door to access for new recruits.
So what's going on with the Big 12?
Focus on the state of Texas, because that's the heart of Big 12 football and a huge source of talent.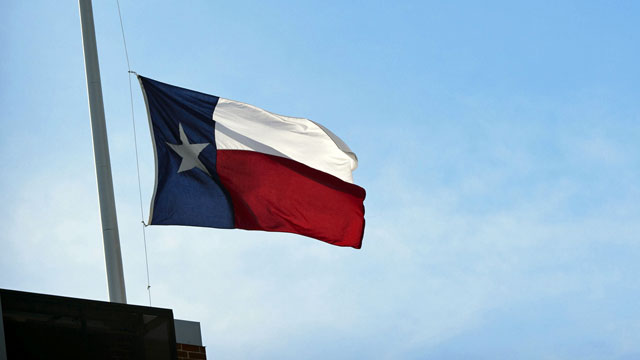 The Longhorns' decline in recent years, first under Mack Brown and now Charlie Strong, coincided with the SEC expanding into Texas by adding Texas A&M. The Aggies haven't exactly won much on the field, but they've recruited well. One of the SEC's goals through expansion -- besides starting the SEC Network and commanding more money, of course -- was to broaden its recruiting into Texas.
It's working. How good has the Lone Star State been to the SEC? Take the Aggies out of the conversation for this next stat. Over the past three years, including recruits committed for 2016, the SEC minus the Aggies has landed more top-10 Texas players (nine) than the Big 12 (seven). That's staggering.
Texas Top 10 Players Signed by Big 12
Team
2011-13 Signees
2014-16 Signees*
Texas
12
3
Oklahoma
3
0
Baylor
2
4
Texas Tech
1
0
TCU
1
0
Oklahoma State
1
0
* Including 2016 unsigned commitments
When the Longhorns reached their last national championship game in 2009, they signed 14 top-10 players from Texas between 2007-09. They have three top-10 Texas players signed or committed from 2014-16. Right now, Tom Herman has more top-10 Texas players committed to Houston this year than the Longhorns and Sooners have combined. Six SEC classes are currently ranked higher than the Big 12's top team.
Consider the talent that's planning to leave Texas for the SEC this year. Ole Miss has a commitment from offensive tackle Gregory Little, the nation's No. 3 player. LSU has commitments from Eric Monroe (No. 3 safety), Erick Fowler (No. 7 outside linebacker) and Rahssan Thornton (No. 13 weakside defensive end.) Alabama, which in 2013 signed star defensive lineman A'Shawn Robinson out of Texas after he decommitted from the Longhorns, has commitments this year from Chris Owens (No. 10 offensive guard) and Kendell Jones (No. 12 defensive tackle).
Why is this happening to the Longhorns? Several published reports have pointed to a toxic environment with entitled players that Brown recruited to Texas. Other reports described almost non-existent relationships between Texas high school coaches and Strong. Grantland reported last fall that Strong's assistants funnel their communications through the recruit rather than the high school coach.
Texas lately lacks playmakers compared to Baylor and TCU. The Longhorns had 11 players drafted by the NFL in the past four years -- including none in 2014 -- after having 19 during the previous four years.
"Texas' biggest problem right now is they don't know their identity at quarterback," said Steve Wiltfong, national recruiting director for 247Sports. "The guys they're offering scholarships and taking are different types of players so we still don't know what they're looking for."
Recruiting rankings aren't the end-all, be-all, of course. Oklahoma certainly has talent or it wouldn't have reached the College Football Playoff this season before losing to Clemson in the semifinals. The Sooners could be headed to their sixth straight class ranked outside the top 10 after finishing in the top 10 in nine of the previous 10 years.
Big 12 in the 247Sports Composite
Team
2010
2011
2012
2013
2014
2015
2016*
Texas
2nd
3rd
2nd
20th
20th
10th
37th
Oklahoma
4th
16th
12th
13th
11th
14th
26th
Baylor
40th
50th
25th
25th
27th
36th
13th
TCU
55th
29th
29th
34th
48th
42nd
18th
* Rankings for 2016 are not finalized
The Sooners have had only one NFL first-round pick in the past five years after producing 12 first-rounders from 2000-10. Bob Stoops significantly reshuffled his coaching staff last offseason. Massive coaching changes can often impact recruiting.
"There was a time when Oklahoma was the 'it' school," Wiltfong said. "It certainly still is a big offer. I don't want to take away from that. But there was a time when that Oklahoma out-of-state offer was what kids now look at with Alabama."
This year, Big 12 schools have only two commitments from top-100 national players, according to 247Sports. Baylor has both of those commitments. Baylor and TCU have taken advantage of the Longhorns' struggles, but so have other schools outside the Big 12.
The doors to recruits in the state of Texas are wide open. And it's sucking the talent out of the Big 12.
Follow and read more from Jon Solomon on Facebook and Twitter.