The Poll Attacks: Ripping apart ballots after Week 4
The latest college football polls are out following Week 4, and now it's time to rip them to shreds. Who's overrated? Who's underrated? Who voted crazy?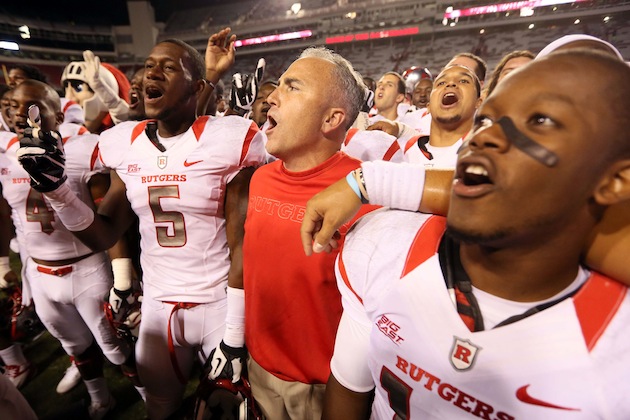 Rutgers is undefeated but not getting the respect they deserve in the polls. (US Presswire)
The latest college football polls are out following Week 4, and now it's time to rip them to shreds. Senior college basketball writer Gary Parrish has been calling out voters in the major hoops polls for thinking a little bit too far outside of the box when it comes to their AP ballots every week. Now it's my turn to do the same on the football side.

It's time to take the baton on the idea from my colleague and keep all of the voters honest. I've come to know a good number of these people over time and through Twitter, but relationships do not matter; bad votes do.

AP Poll           Coaches Poll

(Details of AP ballots courtesy of PollSpeak.com)
Rodney Dangerfield 'No respect' team(s) of the week: Rutgers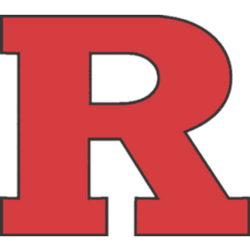 The Big East as a league probably could have a nominee in this spot every week but for now it's the Scarlet Knights running out to an impressive 35-26 win at Arkansas on Saturday. This program was one many thought would take a step back with the departure of Greg Schiano to the NFL but it's moved along quite nicely, especially with back-to-back road wins to look like the main challenger to Louisville in the conference this season.
Rutgers is ranked No. 23 in the AP poll and tied for 25th in the coaches, way too low for a team with an undefeated record and an SEC road win on its resume. Gary Nova looked sharp on Saturday and with a good defense and running game, this team will grind it out with anybody. Old favorite Ray Ratto has the Scarlet Knights all the way up to No. 13 which is way too high but after that, just 16 AP voters have them higher than 23rd. Remarkably, 27 voters left them off their ballot this week completely. See the light, folks: Rutgers is a top-20 team and with its schedule, could be favored the rest of the way until the season-ender against Louisville.

Overrated: Mississippi State, Nebraska, Oklahoma State, Wisconsin, Virginia Tech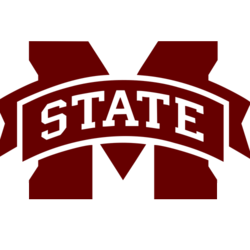 Most of this section is directed at the coaches/SIDs for failing to see who's an average team even if it's a program that may have had success in the past. First off, though, we'll start with Mississippi State, which checks in at No. 21 in the AP and No. 19 in the coaches' with the only notable win being at home against an average Auburn squad. It has not impressed the past two weeks against inferior opponents and may be getting the benefit of the doubt because it's in the SEC. This appears to be a solid team but we really don't know how good it is and the Bulldogs simply shouldn't be ranked above teams like Rutgers or in the top 20.
Next up is Nebraska, which is a Big Ten team that blew out an FCS team and Arkansas State to make people forget it lost to UCLA at the Rose Bowl. Despite the blemish to the Bruins, six AP voters had the Cornhuskers ahead when both teams were on their ballot. Twenty-six -- 26! -- put Nebraska in the top 25 but didn't rank UCLA. Come on, people, you're better than that. Maybe down the road you can move Bo Pelini's team ahead but not now with the head-to-head result weighing heavily.
Next up are the coaches who have put Oklahoma State, Wisconsin and Virginia Tech in their top 25. If you've seen any of the three (the Cowboys were off but are a team in flux with Wes Lunt's injury). They also have Nebraska at No. 20 ahead of Oregon State, which beat a UCLA squad that beat the Cornhuskers. Oh, and Rutgers just barely got in and is tied with a Virginia Tech team that still got beat down by Pittsburgh.
California Craziness

A trio of voters from California (CSN Bay Area's Ray Ratto, San Jose Mercury News' Jon Wilner, LA Daily News' Scott Wolf) are an interesting bloc. Some would call the group progressive; others would say extreme; and just about everybody else will call them crazy given the fluctuations in their weekly ballots. All three are consistently in Pollspeak's group of "extreme voters," so we'll highlight the most baffling decision(s) from each.

Time for Wolf's first apperance in this spot and it is a doozy. Even if you were busy and couldn't watch much of LSU's game against Auburn, you could figure out the Tigers escaped with a tough, narrow win (and the other Tigers had a chance to win it, too, of course). Despite that close call, Wolf was the only AP voter to put LSU at No. 1 ahead of Alabama which is, well, just plain stupid after this week. It gets better, though, as Texas is No. 8 despite beating three patsies. Oklahoma lost at home but is one spot ahead of USC, which narrowly lost on the road, and Big 12 newcomers West Virginia (No. 15) and TCU (No. 19) are way too low. OH AND BY THE WAY HE'S GOT OHIO AHEAD OF NOTRE DAME.
What were you thinking? Glenn Guilbeau, Ray Ratto, Rob Long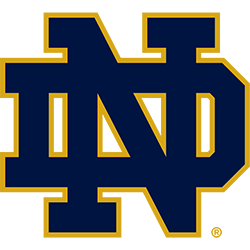 Guilbeau has landed in this space a few times and at some point maybe the AP will just take his ballot away. He's got Ohio State, after two lackluster showings, at No. 9 among other things. There's also the curious case of Notre Dame being one spot behind Oregon State (which has played half as many games) and having Florida the lowest of anybody at No. 17. It's the bottom of Guilbeau's ballot that really takes the case though: Wisconsin ranked No. 18, Michigan still ranked at No. 19 and ahead of Michigan State (which lost to the same team), Clemson all the way down to No. 22 and one-loss teams Arizona and Boise State ahead of undefeated Louisville.
Ratto is no stranger to this post but Louisville unranked? Mississippi State is also No. 20, Clemson No. 21 and Iowa State plus one-loss Wisconsin are both ahead of undefeated Baylor.
Finally, Long has made the puzzling choice of putting Virginia Tech higher than anybody at No. 21 on top of Wisconsin No. 24 and Miami sneaking in at No. 25. All of this is at the expense of Oregon State, which he left unranked. Yikes.
The 21-year-old quarterback was expected to start for the Cougars in 2018

The Fighting Irish will be without some playmakers in 2018

It may have been impossible for Sumlin to meet the expectations set for him in College Sta...
Some players are more easily replaced than others

The 2017 season is in the books, and several big-name stars are jumping early to the NFL

Love was second in the nation in rushing with 2,118 yards in 2017