The Poll Attacks: Ripping apart ballots after Week 5
The latest college football polls are out following Week 5, and now it's time to rip them to shreds and keep all of the voters honest.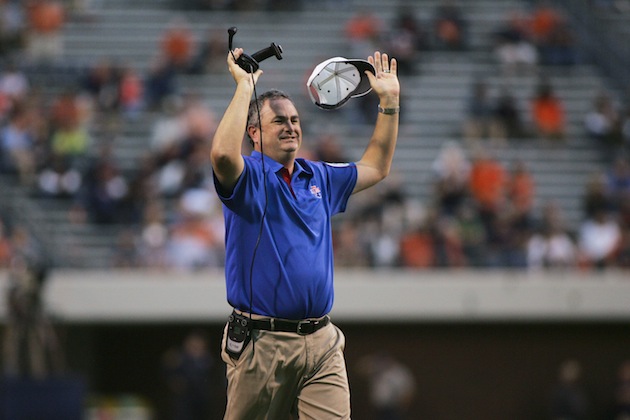 Louisiana Tech coach Sonny Dykes is fed up with his team not being ranked. (US Presswire)
The latest college football polls are out following Week 5, and now it's time to rip them to shreds. Senior college basketball writer Gary Parrish has been calling out voters in the major hoops polls for thinking a little bit too far outside of the box when it comes to their AP ballots every week. Now it's my turn to do the same on the football side.

It's time to take the baton on the idea from my colleague and keep all of the voters honest. I've come to know a good number of these people over time and through Twitter, but relationships do not matter; bad votes do.

AP Poll           Coaches Poll

(Details of AP ballots courtesy of PollSpeak.com)
Fun poll facts
Northwestern is ranked for the first time since 2008, and the Pac-12 has six teams ranked in Top 25 for first time since 2002.
Rodney Dangerfield 'No respect' team(s) of the week: Louisiana Tech, Cincinnati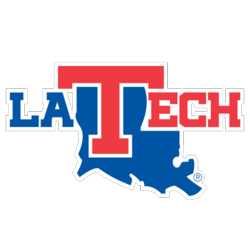 The bottom of the polls are a mess, and that's probably to be expected at this point in the season with conference play just now beginning. Still, we're unsure how voters are constantly putting teams that have no business being in the Top 25 there while overlooking others with solid resumes that are playing well. The biggest omission this week is Louisiana Tech, which is receiving votes but unranked in both polls. The Bulldogs' defense isn't going to be compared with an SEC team, but the offense is among the best in the nation at 52 points per game (fifth in FBS), and they've got two road wins against BCS teams. Sonny Dykes' team is also third in the country in turnover margin and will likely be undefeated when it hosts Texas A&M in Shreveport. With teams like Mississippi State (ranked 19/20, best win over Auburn), Texas Tech (24th in the coaches, only one BCS win) and Washington (in because of an overreaction to beating Stanford) ahead of LaTech, it's time somebody speaks up for its inclusion. Seth Emerson put them all the way up at No. 18, which may be too high, but 42 AP voters didn't even put them on their ballots. Tsk, tsk.
The other team that isn't getting the proper amount of recognition is Cincinnati, which used a fantastic (and somewhat controversial) last-minute touchdown drive to beat Virginia Tech at a neutral site on Saturday. The Bearcats have played only three games, which may explain the apprehension, but Butch Jones has his team playing well so far this year. It's No. 23 in the coaches poll and not in the AP Top 25 -- but should be in ahead of teams like Washington, UCLA and Boise State.

Overrated: Texas Tech, Washington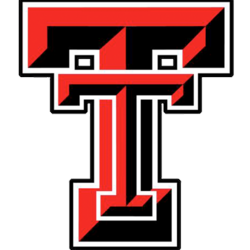 There are a few teams that are somehow in the Top 25 that shouldn't be this week, and the Red Raiders are the first to come to mind. Tommy Tuberville's squad is No. 24 in the coaches poll despite wins over powerhouses like Northwestern State, New Mexico and, this week, Iowa State. It's a brutal October schedule in which the Red Raiders will likely fall back to earth, but still, I'm not sure they've done enough to be included. This is no doubt an improved team from last season, but not quite Top 25 good. Cecil Hurt had Texas Tech No. 20 on his ballot, which is, well, um, yeah ... come on, man.
Washington, well, this one is easy. The Huskies are No. 23 in the AP and essentially No. 26 in the coaches poll solely for that home win against Stanford. Don't get me wrong, what Steve Sarkisian (and Justin Wilcox's defense) did in Seattle last week was impressive, but is it really worth putting the Huskies in after Towson played LSU closer? Washington will likely only have a one-week stay, with Oregon and USC coming up, but voters need to stay calm and not jump all over a Thursday night win against an overrated Stanford squad that, as we saw, has a serious issue at quarterback. The most pressing issue about the Huskies is where a few voters had them in their polls, like Glenn Guilbeau and Josh Kendall having them at No. 12 (!@?!) and seven others putting them in the top 20. Oof.
California Craziness

A trio of voters from California (CSN Bay Area's Ray Ratto, San Jose Mercury News' Jon Wilner, LA Daily News' Scott Wolf) are an interesting bloc. Some would call the group progressive; others would say extreme; and just about everybody else will call them crazy given the fluctuations in their weekly ballots. All three are consistently in Pollspeak's group of "extreme voters," so we'll highlight the most baffling decision(s) from each.

Wilner is this week's easy choice to fill this spot and it's pretty clear his ballot is a mess with 10 "extreme" positions according to Pollspeak. Georgia's lack of defense lands them at No. 3 and Kansas State is No. 4 and Notre Dame No. 5 despite both sitting at home over the weekend. Oregon State is in the top 10, which is passable were it not for having Louisville at No. 12 ahead of West Virginia. Michigan is still somehow still on the ballot at No. 14, and Michigan State stays on as well at No. 16 despite losing at home to <span data-shortcode= State" data-canon="Ohio Bobcats" data-type="SPORTS_OBJECT_TEAM" id="shortcode0"> and struggling for two weeks. UCLA is higher than anybody at 17, and Texas is lower than anybody at No. 22 despite beating the defending Big 12 champs at their place. Undefeated TCU is also behind illustrious two-loss Tennessee and a Boise State squad that can't find the end zone to save its life.
What were you thinking? Glenn Guilbeau, Scott Wolf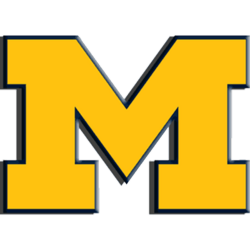 Guilbeau is making a living off landing in this section and does so for yet another week by having Florida GatorsFlorida State No. 2 despite its lackluster letdown against South Florida. West Virginia is No. 5, which seems high for a team that plays no defense. Kansas State was the only ranked team to ever beat Bob Stoops at home but is somehow No. 10 behind Ohio State (in the Big Ten), and a South Carolina team that struggled with Kentucky. Stanford is still ranked No. 13 while Florida is lower than anybody at No. 18 despite two SEC road wins and improved quarterback play this season. Michigan and Michigan State are back-to-back but shouldn't even be ranked.
Finally, Wolf is one of only two people to put LSU behind top-ranked Alabama. Oklahoma hasn't looked like a ranked team but lands at No. 11 while West Virginia (15th) and Notre Dame (16th) are lower than anybody. Credit is due for having Ohio ranked, but that gets taken away for putting Texas Tech in.
Lane Kiffin turned around FAU remarkably fast and has the Owls in the C-USA title game

NCAA football scoreboard, highlights and updates from the biggest Week 12 games

The junior injured his finger diving for the pylon late in the first quarter of the loss to...
Projecting the changes in the new AP Top 25 poll college football rankings after Week 12

There's only one true Turnover Chain in college football, and it belongs to The U

The 72-yard punt return was perfectly executed by the Trojans