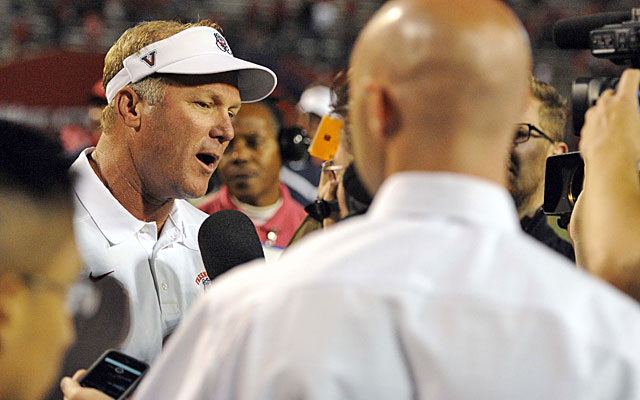 Fresno State and coach Tim DeRuyter agreed to a new deal, which has been finalized and signed, extending DeRuyter through the 2018 season. The deal is 100 percent guaranteed, meaning if he is let go for some reason, Fresno has to pay DeRuyter the entirety of the remaining unpaid total salary, a source told CBSSports.com on Friday morning.
"We are elated and encouraged with the tremendous success that Bulldog football has achieved under Tim's leadership these past two years," athletic director Thomas Boeh said. "The execution of these agreements illustrate Fresno State's clear commitment to establishing stability within the program on behalf of our student-athletes and the Red Wave."
The 51-year-old DeRuyter, 20-5 in two seasons at Fresno, will have a base salary of $1.4 million this season and the deal will escalate up to $1.6 million by 2018.
"It's very gratifying to know that our administration is pleased with the direction that the football program is headed and wants to show its commitment to our future," said DeRuyter, who has led the Bulldogs to back-to-back Mountain West championships -- the school's first consecutive league titles since 1992 and 1993.
"I would like to thank our President Dr. Joseph Castro, Director of Athletics Thomas Boeh, the Athletic Corporation and the administration for their support as our football staff and I continue to strive for championships and make the Valley proud of its team."
CBS first reported that the deal was agreed to in January.