Tony's Top 10: Expect a Heisman moment from Winston against Miami
Florida State's stud quarterback Jameis Winston will be too much for the Hurricanes to deal with. Also, Georgia-Florida is an elimination game, cocktails or not.
Halloween is over, the time changes early Saturday morning, and now, as the old coach always reminded me: "They remember what you do in November." Now the fun really starts. Here are our Ten Burning Questions for the first Saturday in November:
Is Miami's Morris ready to win a game like this?
There are many reasons to believe that Saturday's showdown between No. 3 Florida State and No. 7 Miami will be close. It is two top-10 teams in a huge rivalry game where most of the kids know each other.
But a couple of things give me pause when I look at Miami:
1. Stephen Morris is very good quarterback but in the last two games with North Carolina and Wake Forest his throwing mechanics appeared to be off. That ankle injury suffered on Sept. 21 makes it difficult to plant and push off his foot.
2. The Hurricanes have had to ride Duke Johnson (14 carries in the fourth quarter against Wake Forest) too much lately.
I just get the sense that Jameis Winston, the Florida State redshirt freshman, is going to again rise to what will be his Heisman moment. I also believe the Seminoles will win this game because of defense (plus eight in turnover margin).
This Florida State team is different. The Seminoles proved it at Clemson and they are going to prove it again against Miami.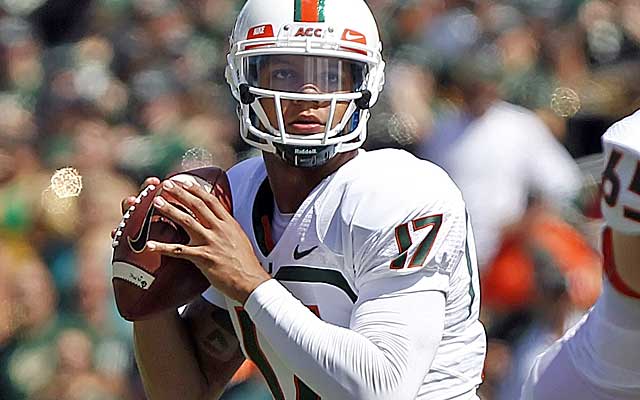 Can we call it 'World's Largest Outdoor Infirmary?'
They don't let us refer to the Georgia-Florida game in Jacksonville by its old name, which included the word 'Cocktail.'
But trust me when I tell you that some cocktails are going to be consumed this weekend by the St. John's River. It is the only way for fans to forget how badly this season has gone for their respective teams.
Injuries have decimated Georgia, which was on top of the world when it rallied to beat LSU way back on Sept. 28. In the two-game losing streak to Missouri and Vanderbilt, the Bulldogs were without their top two running backs and their top three wide receivers. The good news for Georgia is that running back Todd Gurley and wide receiver Michael Bennett are expected to return on Saturday.
Florida fans are decidedly unhappy because they look around and everybody seems to be able to play offense but them. Injuries again have played a big role as the Gators lost quarterback Jeff Driskel, running back Matt Jones, and their best defensive lineman, Dominique Easley. They have also had to shake up the offensive line this week with the loss of tackle D.J. Humphries (knee).
But at least there is something on the line in Jacksonville. After South Carolina's win over unbeaten Missouri, the SEC East is again wide open. This will be an elimination game in that race.
Can't you boys just all get along?
Bret Bielema is decidedly old school. Gus Malzahn of Auburn is about as New Age as it comes on the subject of offense. Gus is from Arkansas, where he was a high school coaching legend. Bielema is now the head coach at Arkansas. They recruit the same territory and they both want great running backs and great offensive linemen. It is inevitable they would clash, and they have.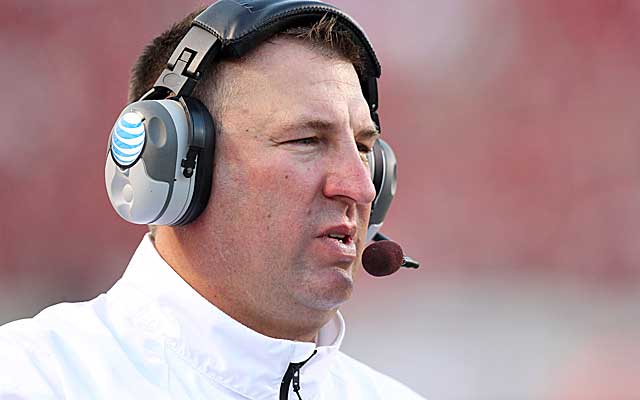 It started back in SEC Media Days when Bielema questioned the safety and sanity of the up-tempo offenses and whether or not it was truly "Real American Football." Malzahn called that point of view "a joke." Bielema shot back that "I'm not a comedian."
And so it goes. Bielema has been tweeting out that offensive linemen fare better in the NFL Draft in his system. He also suggested that the game tapes he received from Auburn, which are exchanged by conference rule, were less than complete.
They meet Saturday in Fayetteville, Ark. Check that postgame handshake.
Will Gardner throw it to the wrong jersey?
Michigan quarterback Devin Gardner leads the Big Ten in total offense with 328.4 yards per game. He leads the conference in passing yards per attempt to 10.24. But he also leads the conference in interceptions with 10.
That does not bode well against a Michigan State defense that leads the nation (215.5 ypg), has intercepted nine passes, and is plus-six in turnover margin. But we must also mention that Michigan State's six FBS wins have come against teams with a combined record of 15-30.
Can Buckeyes impress us two weeks in a row?
We have been waiting all season for Ohio State to do something that makes us go "Wow." The Buckeyes finally did it by handing Penn State its worst loss since 1899. Now Urban Meyer, who is 20-0 as the Buckeyes' head coach, needs to keep his foot on the gas against a bad Purdue (1-6) team.
Quarterback Braxton Miller is coming off a career-best 252 passing yards. Running back Carlos Hyde is starting to get scary with 464 yards in his last three games. This game is going to get ugly in a hurry.
Can Fresno State handle pressure of being No. 16?
Yes, there is pressure with that ranking because if the Bulldogs (7-0) can finish in the Top 16 they will likely get an at-large bid in a BCS bowl. They dodged a big bullet last week but prevailed in overtime to San Diego State. Fresno beats Nevada at home because of Derek Carr (25 TD, 4 INT), Devante Adams (13 TD catches), and a defense that is No. 9 in the nation in tackles for loss (8.9 ppg).
Did Oklahoma State forget how to pass?
It would appear so. The Cowboys have the running game in good shape after Desmond Roland put up 219 yards last week against Iowa State. But the school that gave us Brandon Weedon and Dez Bryant and Justin Blackmon can't seem to pitch it and catch it this season.
Two weeks ago J.W. Walsh threw two picks in his first three possessions against TCU. He was pulled in favor of Clint Chelf, who then started against Iowa State. He has completed only 38 percent of his passes. Both will play against pass-happy Texas Tech (7-1, 4-1 Big 12) which was knocked from the ranks of the unbeaten last week by Oklahoma. "We need to be a better passing team, period, to give ourselves a chance this weekend," Coach Mike Gundy said.
How badly does Pelini need to beat Northwestern?
Last season Nebraska fumbled about at Northwestern and found itself behind 28-16. The Cornhuskers regrouped and put up 13 points in the last six minutes to win 29-28.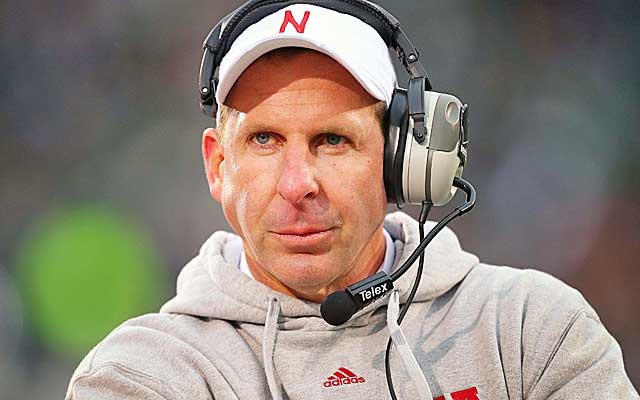 Bo Pelini doesn't need that kind of game again, particularly after last week's humbling loss at Minnesota.
Nebraska has been sloppy of late with five turnovers in its last two games. Northwestern (4-4, 0-4 Big Ten) is due to break out after what has been a very disappointing start to this season.
Pelini needs more than a win. He needs a blowout. Badly.
Will Missouri be mentally ready against Vols?
There is no kind way to say it. Missouri's collapse against South Carolina was of epic proportions. The Tigers had a 17-0 lead in the second half and appeared in good position to go 8-0 and hold on to a No. 5 BCS ranking. Missouri lost 27-24 after a field goal attempt hit the left upright in the second overtime.
Missouri can still get to the SEC Championship game by winning its last four games, starting Saturday with Tennessee. The Volunteers will be giving a true freshman, Joshua Dobbs, his first career start at quarterback. Missouri is the better team, but where is its head in this game?
What miracle is Connor Shaw going to pull off this week?
South Carolina quarterback Connor Shaw played most of last season with a bad foot and only came out of the game when he couldn't walk. This season, he suffered an injured shoulder on Sept. 28 against UCF and was pronounced out for 2-3 weeks.
He started the next game against Kentucky. He injured his knee on Oct. 19 against Tennessee and Coach Steve Spurrier announced he would use Shaw only in an emergency at Missouri. He invoked the emergency clause when South Carolina trailed 17-0 in the second half.
Shaw was also battling stomach flu when he came off the bench to lead the Gamecocks to a 27-24 victory in double overtime. Shaw missed the first two days of practice his week as the stomach bug held on. He returned to practice on Wednesday and is expected to start against Mississippi State.
Kelly is presently deciding whether to start anew with the Gators or Bruins

There are a handful of conference championship games still to be determined

SportsLine's top college football expert, on a 30-18 run, locks in his top picks for a loaded...
Haynes was 14-45 in five years with the Golden Flashes

True romance isn't dead yet

The Egg bowl will be a Thanksgiving night treat for the college football world