Tuberville: Auburn administration should have pushed for '04 title
Tommy Tuberville told USA Today he remains disappointed Auburn administrators didn't make an effort to claim USC's vacated 2004 BCS title.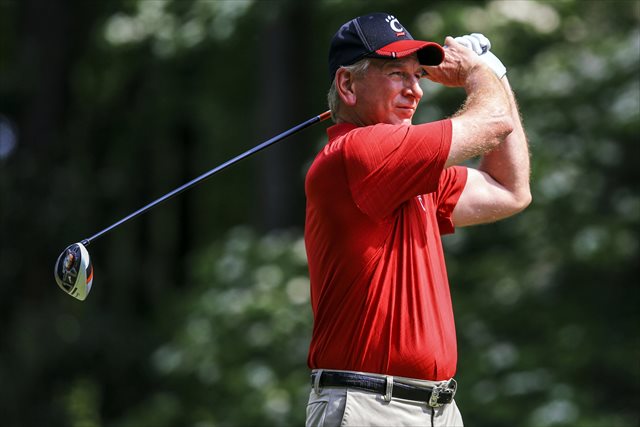 More college football: Jon Solomon | Dennis Dodd | Jeremy Fowler | Latest news
Auburn has been steadily inching towards following the lead of schools like Pitt and its in-state archnemesis and claiming a few more retroactive national championships, with athletic director Jay Jacobs telling al.com Thursday that the school has organized a committee to discuss the issue in June. Auburn already made waves earlier this month by highlighting other "national champion" teams -- as honored by selectors featured in the NCAA record book -- on its website.
But whatever the rights or wrongs of that potential decision -- and most of the college football punditry would no doubt fall on the side of "wrongs" -- there's one person who's convinced it's all coming far too late anyway: Tommy Tuberville. The current Cincinnati coach and architect of Auburn's perfect 2004 season made it clear to USA Today Thursday that he remains unhappy over the Tiger administration's failure to claim that season's national title after it was vacated by USC.
"They didn't step up and say anything," he said. "If it'd been Michigan, if it had been Alabama, there would have been more of a push toward saying, hey they should be named No. 1. But Auburn, for some reason, we never got to first base on it.
"There was no support out of the administration."
Tuberville's Tigers won the SEC with a 12-0 record, beating three top-10 teams along the way, but were left out of the BCS title game when preseason Nos. 1 and 2 USC and Oklahoma both ran the table, too -- making the 2004 Tigers the only team from one of the "power five" conferences to go undefeated and not advance to the championship game in the BCS era.
So it's hard to blame Tuberville -- who seems deeply unlikely to ever mount a serious national title challenge again -- for still cursing his bitter luck, or for seething further when the Trojans' title was stripped by the NCAA and BCS in the Reggie Bush fallout.
But Auburn still doesn't appear to be entirely in his corner; the 2004 title isn't one of the three highlighted by the revamped "Traditions" section of its website. (Jacobs has not ruled out it being adopted by the June committee meeting, however.) Clearly, 2004 is a wound that hasn't yet healed for Tuberville -- and judging by his current comments, it doesn't seem like one that's going to heal anytime soon.
Georgia Tech has been with Russell Athletic since 1992

The junior will take the snaps for the defending national champions in 2017

MetLife Stadium is about 10 miles away from where the World Trade Center buildings once st...
The Terps will wear these against Indiana on Oct. 28.

The coach of the Eagles isn't here for no science talk

These are the teams that are getting too much -- or too little -- love before the season