UNC lands OL grad transfer
The Tar Heels have landed another offensive line grad transfer.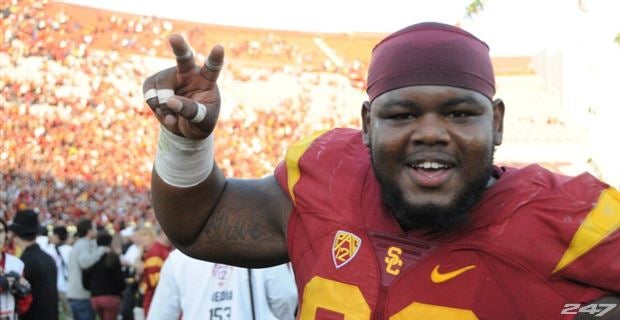 Less than two week since UNC landed grad transfer center Cameron Dillard, the Tar Heels have landed a commitment from another offensive line transfer.
Khaliel Rodgers will transfer to North Carolina from Southern Cal, CarolinaBlue sources have confirmed. He was previously committed to transfer to Iowa State.
Rogers was part of the 2013 recruiting class and played three seasons for USC. He is a guard and will have one season to play at Carolina.
At 6-3, 315-pounds, Rodgers has made six starts at center and three at guard.
The UNC Spring Football game will be held Saturday, April 8th in Kenan Stadium.
Olson has a lot of the tools offensive coordinators want in a quarterback

The Tigers have a wealth of talent at their biggest position

Pineiro received the award for stopping an attack the morning of Oct. 15, 2017
The first opening weekend lines for college football in 2018 have been posted

A year-end wrap-up of college football statistics you need to know from 2017

Stanford produces apps and Super Bowl participants