VIDEO: Dak Prescott sticking his arm inside a cow
Mississippi State quarterback Dak Prescott stuck his arm inside a cow for some reason.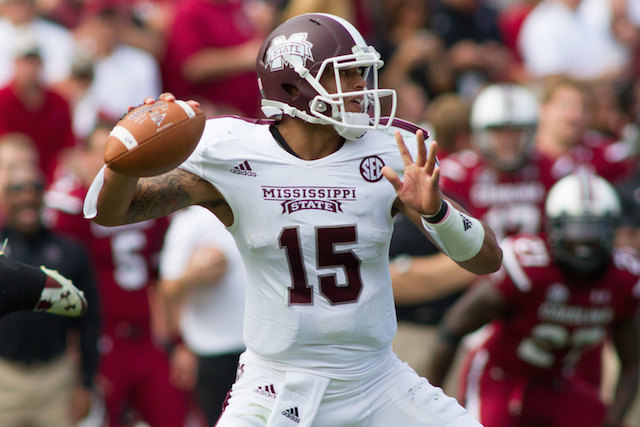 Why would Mississippi State quarterback stick his arm inside a cow? Well, I don't know. Have you ever been to Starkville? It's a lovely little town and all, but there really isn't all that much to do.
You know, besides stick your arm inside a cow. You can do that.
A part of me was hoping that we'd find out Prescott had thrown a football so hard that it actually embedded itself inside a cow, and now Dak was going to get it out of there to help the cow. But as you saw, that wasn't the case. It was just a cow without a football inside.
Weinke was injured when Florida State lost to Tennessee in the 1999 BCS title game

It was one of the busiest offseasons for the assistant coaching ranks

Oliver's star has already been born, but 2018 is when it will truly be recognized
Craig Kuligowski is reportedly leaving Miami to take the same job with Alabama

BT Potter is about to be very popular in the Clemson locker room

McElwain will coach receivers and help coordinate the offense for the Wolverines