VIDEO: Mississippi State's Dillon Day steps on two LSU players
Mississippi State center Dillon Day stepped on two different LSU players on two separate plays Saturday night.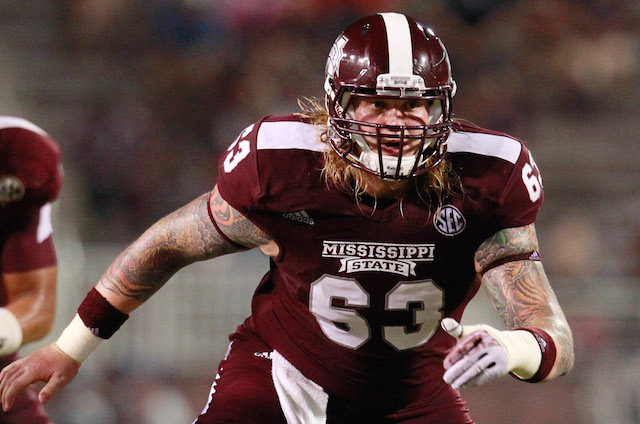 Mississippi State is figuratively stomping LSU on the field tonight, but Bulldogs center Dillon Day is literally doing it.
In two separate plays the Mississippi State center has stepped on an LSU player, and neither looks to be done accidentally. First Day stepped on Davon Godchaux's stomach, and then later he planted his foot right into Rashard Robinson's groin. Robinson had to leave the game.
Here's video of both incidents:
Now, I suppose you can give Day the benefit of the doubt if you'd like to, but it's important to point out that Day was suspended last season for a similar incident. Mississippi State suspended Day for the first half of its game against Troy last September after Day received a personal foul for stepping on an Auburn player the week before.
He deserves to be suspended again, but not just for a half this time. There's simply no place in the game for this kind of behavior.
It will be the third straight offseason the Wolverines have travelled overseas

The Sun Devils may change the game in just a few years ... or this experiment could go down...

The Tigers' quarterback room just got a little smaller entering the summer
Ty Williams walked for the first time in an inspirational moment

Cannon's Halloween run against Ole Miss is one of the greatest LSU plays ever

Burrow is heading to Baton Rouge from Columbus for his final year of eligibility