Volcano poses threat to Penn State-UCF game in Ireland
Increased volcanic activity in Iceland could threaten the season opener between Penn State and UCF in Ireland.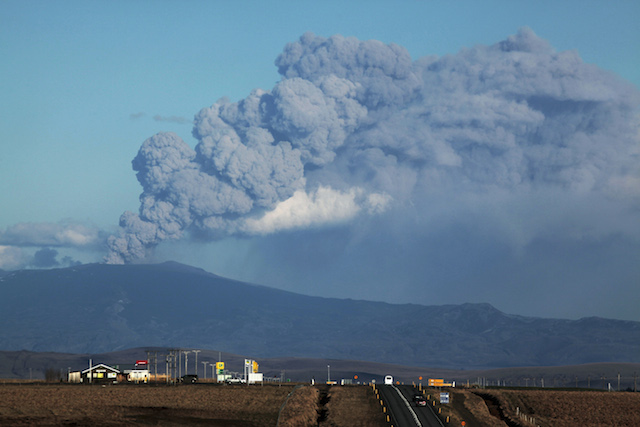 In my time watching college football I've seen games canceled or delayed due to weather, but this would be a first.
Penn State and UCF are scheduled to begin their seasons Aug. 30 with a game in Ireland, but that game could be in jeopardy because of, get this: volcanoes.
Yes, it seems that there's been increased volcanic activity in Iceland, and there are concerns a volcano called Bárðarbunga could erupt. Do not ask me how to pronounce it because I have no idea. 
The concern is that if the volcano erupts it could disrupt air travel to Europe just like in 2010 with another Icelandic volcano, Eyjafjallajökull (seriously, Iceland?), and over 10,000 flights to and from Europe were canceled due to the resulting ash spewed into the atmosphere. Penn State is currently scheduled to fly to Ireland on Tuesday Aug. 26, and the school is aware of the possible eruption.
So what would happen if the volcano does erupt and cancels the game? I don't know. I'm guessing the game would be postponed to another time and played somewhere in the United States, possibly in Happy Valley, or maybe in Orlando.
Either way, I'm pretty sure this means we won't be having any college football games played in Iceland anytime soon. Which is good because then I won't have to figure out how to spell or pronounce any Icelandic words. 
The 1968 Heisman Trophy winner will be released from prison on parole in October

These three Pac-12 teams could surprise in 2017
Maybe this wasn't the use of social media considering the circumstances

Saban has thoughts on conference schedules, changing bowl requirements and expanding the p...

Chip and Barton pick win totals for Ohio State, Penn State, Michigan and more