Washington schedules home-and-homes with BYU, Michigan
Washington has scheduled a series of games with BYU (2018, 2019) and Michigan (2020, 2021).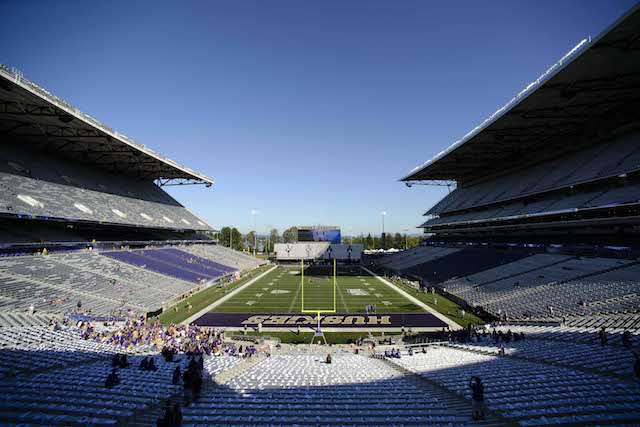 Did you know that the college football season starts in seven days? Pretty awesome, right? Well, let's forget about the games beginning next week for a moment and focus on some games that will be played in four years.
Washington announced two new home-and-home series Wednesday, as the Huskies will play BYU in 2018 and 2019, as well as Michigan in 2020 and 2021. Washington will host the Cougars in 2018 and the Wolverines in 2020.
Obviously the more attractive of these two series would be Michigan and Washington. The two schools have met 12 times, with the most recent meeting coming in 2002. Four of those previous 12 meetings have come in the Rose Bowl, with each team winning two. I'm sure neither school would mind meeting in a few more Rose Bowls before the scheduled 2020 meeting.
As for the BYU series, it's certainly good news for the Cougars to get a team like Washington on its future schedules considering the difficulties it continues to have with the ACC and SEC. Washington and BYU have met eight times, with the last meeting in 2010, and BYU has won three straight in the series.
Oliver's star has already been born, but 2018 is when it will truly be recognized

Craig Kuligowski is reportedly leaving Miami to take the same job with Alabama

BT Potter is about to be very popular in the Clemson locker room
McElwain will coach receivers and help coordinate the offense for the Wolverines

Nathaniel Watson Jr. was involved in a car accident that injured a passenger in early Febr...

The honorable Tom Fornelli presides over the ASU vs. UM case