You can hit Harvey Updyke in the face with a pie
Alabama fan Harvey Updyke -- the man who poisoned the trees at Auburn's Toomer's Corner -- will appear at a charity event in Mobile, Alabama.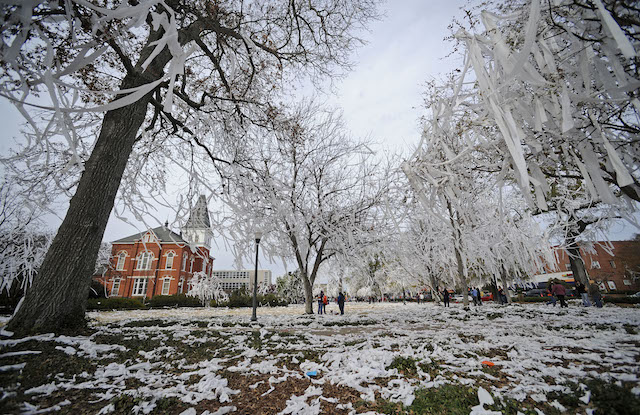 If you're an Auburn fan that would love to hit Harvey Updyke in the face with a pie you'll probably want to head to Mobile, Alabama on Sept. 27.
Updyke, who is famous for being an insane man that likes Alabama and loves poisoning trees to prove it, has agreed to appear at a charity event in which he'll appear in a dunking booth and also allow people to throw pies at his face. The event was organized by T.J. Hodges to help raise money for the family of John Oliver, a boy who died from cancer in July. Hodges told ESPN.com that he thought of the idea to include Updyke at the event and that Updyke said "he'd do whatever we wanted."
So you can hit Updyke in the face with a pie and raise money for charity at the same time. It seems like a win-win to me, and I'm guessing there will be a long line of Auburn fans waiting for their shot.
Updyke was sentenced to six months in jail after poisoning the oaks at Toomer's Corner, and served 76 days of the sentence. He was then sentenced to five years of probation and banned from ever attending any college sporting event for the rest of his life. He's also banned from Auburn's campus and was ordered to pay $800,000 in restitution to the school.
No word on whether or not Auburn will accept pies to the face as legal tender.
Everything you need to know about the Spartans 2018 spring game

Everything you need to know about Miami's spring practice

How would a NCAA Tournament-style event play out in college football? Let's take a look
The billboard quotes ESPN's Dan Le Batard calling Kansas 'the most incompetent thing' in s...

Money has been tight at the school despite more recent success on the field

March Madness has been great, but it doesn't need to translate to the college football pos...