Second-class conference
After years of miring in mediocrity, SEC basketball could finally be taking the steps to becoming the conference it should be
Second-class conference
After years of miring in mediocrity, SEC basketball could finally be taking the steps to becoming the conference it should be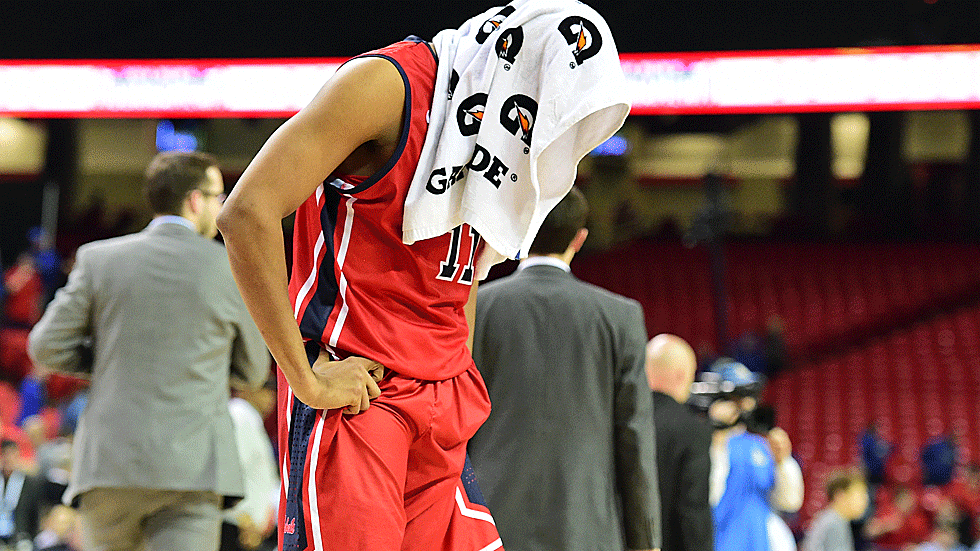 It was overshadowed by college football and professional football and, well, just football in general. (That's what football does to other sports in this country, you know?) But there was a significant moment in SEC basketball last Friday, when Antonio Blakeney became the second five-star prospect from the Class of 2015 to commit to LSU.
Plenty of elite prospects remain uncommitted.
So there's still much to be determined.
But, at this moment, Blakeney's pledge means no conference has more players committed from the top 20 of 247Sports' Class of 2015 composite rankings than the SEC, and that serves as at least one tangible sign that the league is moving in the proper direction. And there are other tangible signs; we'll get to them later. But, that said, there's no denying SEC basketball has -- with all due respect to Kentucky and Florida -- lagged behind the other power conferences in a variety of meaningful ways in recent years, and the most common question asked is … why?
Why has this league -- the one widely regarded as the overall best -- been struggling, relatively speaking, in men's basketball? Why has this consistently dominant fixture in football (last week's bowl results notwithstanding) been mostly mediocre in the NCAA's second most popular sport? Why isn't SEC hoops better and more relevant from top to bottom?
Truth be told, there's no simple answer.
But there are several explanations. And either way, the most important thing to understand is this: There are zero reasons why it can't change. And, despite what some think, there's a lot of evidence that suggests the SEC is genuinely trying to change and actually changing.
***
So much data is available, and there are so many ways to interpret the data, that it would be easy for SEC associate commissioner Mark Whitworth to focus on how the league placed three schools in the Sweet 16 last season, two in the Final Four, and insist his conference has a perception problem more than an actual problem.
That's the approach some SEC coaches have taken, frankly.
They resort to labeling critics little more than haters.
But Whitworth is too smart for that.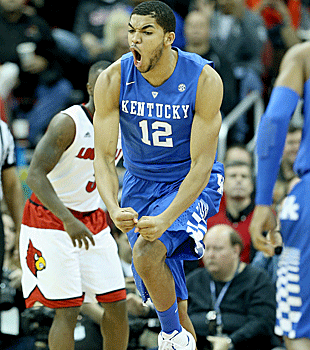 Kentucky and Florida are pretty much the only programs keeping the SEC afloat. (Getty Images)
He became the SEC's men's basketball czar in July 2013 and was asked, in so many words by commissioner Mike Slive, to fix the problems. And, boy, were there ever problems. Non-league scheduling was a mess, for starters. But, more obviously, there was the fact that the SEC had placed a mere three schools in the NCAA Tournament the previous March, and the league was on its way to a three-year stretch in which it would place a total of only 10 teams in the field of 68.
Without context, that might not mean much. So here's the context: In that same three-year span -- from 2012 to 2014 -- the Big East put 21 teams in the NCAA Tournament. The Big Ten had 19. The Big 12 had 18. The ACC and Atlantic 10 had 15 each. The Pac-12 had 13. And the SEC, again, only had 10. There's just no way to spin that positively. Beyond that, in any of the past seven seasons, the SEC has never finished better than fourth in the final league rankings, according to KenPom.com -- the go-to site for college basketball analytics -- and, in fact, the SEC has finished sixth or worse in five of the past seven years. And though these aren't necessarily the numbers Whitworth obsesses over, these are numbers with which he's familiar, and he literally spends every day of his work-week trying to improve them.
"I wake up every day trying to figure out what we can do to get better," Whitworth said. "We're working much more closely with our coaches now. Everybody is really engaged."
***
Over the past few weeks I've talked with former SEC coaches, current SEC coaches, administrators and other folks who follow the sport closely and asked the same question that's often presented to me: Why has the SEC struggled to be great -- or even pretty good -- in recent years? The answers vary. But here are the three most often heard:
1. Too many coaching hires that haven't worked
2. A drop in the number of prospects in the SEC's footprint
3. Multiple programs with strong traditions underproducing
What I found interesting about this informal poll is how the most common answer from casual fans -- that the SEC simply "doesn't care about basketball" -- literally never came up when the question was presented to people who have more than a surface-level understanding of the sport and this league. And for what it's worth, the men's basketball budgets in the SEC expose that explanation -- that the SEC simply "doesn't care about basketball" -- as little more than an oft-repeated phrase that holds no merit.
Last dances
School
Last NCAA Appearance
Last Victory
Alabama
2012
2006
Arkansas
2008
2008
Auburn
2003
2003
Florida
2014
2014
Georgia
2011
2002
Kentucky
2014
2014
LSU
2009
2009
Ole Miss
2013
2013
Miss. State
2009
2008
Missouri
2013
2010*
South Carolina
2004
1973*
Tennessee
2014
2014
Texas A&M
2011*
2010*
Vanderbilt
2012
2012
* Occurred prior to joining the SEC
The most recent data available (from 2013 via BBstate.com) actually shows that nine SEC schools -- Kentucky (No. 4), Florida (No. 14), Arkansas (No. 15), Auburn (No. 17), Vanderbilt (No. 28), South Carolina (No. 34), Texas A&M (No. 37), Alabama (No. 39) and Missouri (No. 40) -- have top-40 men's basketball budgets. So while we can debate whether SEC fans care about basketball, there's no denying the schools, for the most part, are financially invested.
"The league just needs to continue to recruit and win games because everything else is in place," said Kentucky coach John Calipari. "This is a lot different than the other leagues I've been in. Everybody [in the SEC] has nice facilities or [is getting nice facilities]. There's no place where you have to say to the AD, 'Will you put more money into your basketball program?!?!' That's just not the case in this league."
So let's couch the SEC "doesn't care about basketball" thing and focus on the real issues.
I'll take them one by one and in the order presented above.
1. Too many coaching hires that haven't worked
This is the biggest issue -- how there hasn't been enough coaches flourishing. And though there are lots of ways to demonstrate this, one is to simply look at the crop of coaches and recognize only three -- Kentucky's John Calipari, Florida's Billy Donovan and Ole Miss' Andy Kennedy -- have led their current schools to one of the past two NCAA Tournaments. Meantime, the Big Ten has eight such coaches. The ACC and Big 12 have seven each. The Pac-12 has six. So the other power conferences have at least twice as many coaches as the SEC who have led their current schools to one of the past two NCAA Tournaments.
That's bad.
But what's good is how that seems to be on the verge of changing.
Auburn aggressively pursued and handsomely paid Bruce Pearl last March and by extension added a proven coaching star to the league. Frank Martin has South Carolina headed in the right direction, Mike Anderson might finally have a team that can break through at Arkansas, Mark Fox has a veteran Georgia squad on pace to make this season's NCAA Tournament, and Johnny Jones and Billy Kennedy are recruiting solidly at LSU and Texas A&M, all of which is enough to create hope for a better future.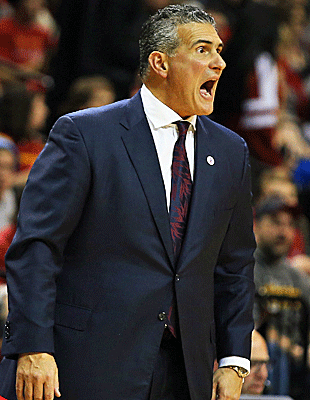 Former Kansas State head man Frank Martin is one of a few big-name coaches the SEC has added. (Getty Images)
Does every SEC school have the right coach in place now?
No.
But the league is in a better spot today than it's been in a while.
"Bruce is a huge grab for the SEC," said Sean Farnham, who will serve as ESPN's primary color analyst on SEC games this season. "Auburn needed a spark, and he is an inferno. So that changes the perception … and, no question, the same can be said for Johnny, Billy and Frank. They all are in jobs where they fit in with their base and thus can more easily sell their visions for where their programs are headed."
2. A drop in the number of prospects in the SEC's footprint
So I was recording a podcast with the Sporting News' Mike DeCourcy a few weeks back, and we were discussing the SEC's mediocrity, and he suggested one of the reasons the league has been down is because the number of elite prospects in the southeastern part of the United States has been down. I told him I'd never done the research but that multiple SEC coaches had mentioned the same thing to me, and the theory is that the region's best athletes are choosing football over basketball and thus limiting the number of quality basketball recruits.
Obviously, it's hard to prove whether that theory is true. But what I do know is true -- because I've now done the research -- is that there have been fewer top-100 prospects in the SEC's footprint the past five years than there were during the five years prior. For one reason or another, yes, the level of talent has been down in that part of the country.
"The southeast is lacking in talent in certain areas," said Evan Daniels, Scout.com's director of basketball recruiting. "Alabama, Mississippi, Tennessee and South Carolina specifically don't pump out a ton of high-level players on a regular basis. In fact, those four states combined for just four top-100 players in the 2014 class."
This reality has been problematic for the SEC because no program other than Kentucky is built to go outside of the SEC's footprint and lure elite prospects without some sort of pre-established inroad. That's the truth. But Texas A&M suddenly has an inroad to elite prospects in the Dallas area, Auburn has a beneficial Under Armour connection, and the godfather of the nation's top-ranked prospect, Ben Simmons, is on LSU's staff. Consequently, recruiting is going well at those three schools. Add Kentucky and Florida to the mix, and the SEC currently has five of the nation's top-15 recruiting classes, according to 247Sports.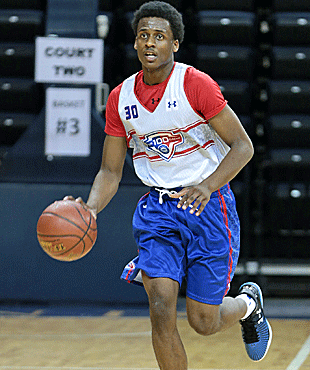 Five-star prospect Antonio Blakeney's commitment to LSU underscores the upward trend of SEC recruiting. (Getty Images)
No other league has more than three of the top 15.
3. Multiple programs with strong traditions underproducing
Everybody understands Kentucky has forever been the class of the SEC, and Florida, under Donovan, has solidified its place in the top tier of the conference. But what some might not realize is that, historically speaking, the SEC's three best men's basketball programs besides Kentucky and Florida, at least in terms of Sweet 16 appearances, are Arkansas, LSU and Alabama. And they've all struggled lately. Arkansas hasn't been to a Sweet 16 since 1996 or made the NCAA Tournament since 2008. LSU hasn't been to a Sweet 16 since 2006 or made the NCAA Tournament since 2009. Alabama hasn't been to a Sweet 16 since 2004, and the Crimson Tide have made the NCAA Tournament just once in the past eight seasons.
So what's wrong with the SEC? Part of it is simply that some of the SEC's best programs have been down. Fix that and the league will, for the most part, be fixed.
***
The SEC portion of the schedule gets underway tonight with four games highlighted by Ole Miss at top-ranked Kentucky. Two more games are scheduled for Wednesday. Another comes Thursday. Then there are seven more Saturday -- among them Georgia at LSU.
How the standings will look next week is anybody's guess. But one thing for certain is Mark Whitworth, the SEC's men's basketball czar, will send a document to each league member detailing RPI data, strength-of-schedule information and everything else imaginable. He'll be on the phone with ADs and coaches. He'll be offering advice and asking questions. He'll be listening to what they tell him and reminding them what his boss told him.
"The commissioner has made it clear that if there's anything else we can do at the conference office to help, we're willing to do it," Whitworth said. "But the challenge for each of the schools is to keep stepping back and asking if they're doing everything they can possibly do to make their programs as successful as they can possibly be. And if we're all committed to that, then good days are ahead. We really do think good days are ahead."