Comeback coaches: Ralph Friedgen trades reel for Rutgers OC job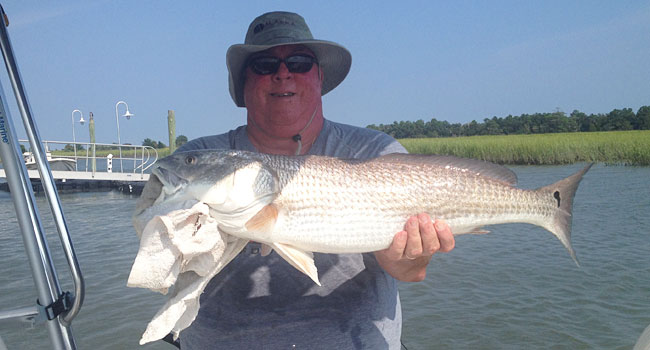 PISCATAWAY, N.J. -- No wonder Ralph Friedgen almost turned down Kyle Flood two offseasons in a row.
He was living a life that'd make the Dos Equis man jealous.
When the former Maryland head coach wasn't riding the South Carolina coast on his 24-foot whaler -- aptly named 'Fishing with the Fridge' -- he might've been at Page's Okra Grill with former coaches Bobby Johnson and Fisher DeBerry.
Most mornings, Ralph would read the New York Post from his coffee table and attend a 7 a.m. mass with wife Gloria. Then he would play golf or go to a movie or even visit his Georgia lake home.
Only one problem: He wouldn't leave the couch on fall Saturdays. He'd watch every game and critique plays. He missed it, but didn't know it yet.
"You have a gift for this," Gloria recalled finally telling Ralph after three years away from the sidelines. "God gives people talents, and coaching is your talent."
So Rutgers gave Friedgen a blowtorch to ignite his coaching fire. Flood, who needs an impressive Big Ten entrance to shake a second consecutive down year, believes he got "one of the best offensive coordinators in the country" off the boat.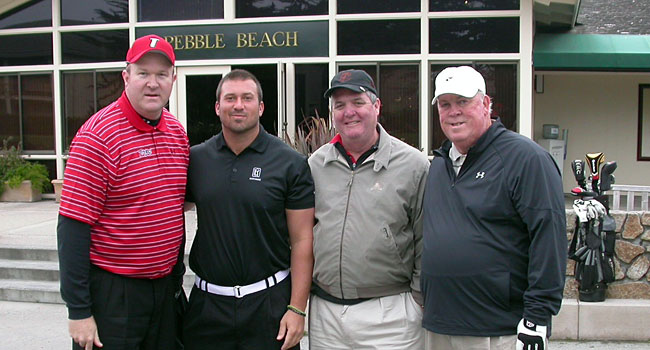 At one point Friedgen was considered one of the nation's best, most innovative head coaches, but he's not back for some flimsy reintroduction fueled by insecurity.
He's already posted his legacy score, he says. Getting fired after a 9-4 season isn't a bad way to go. He's seen much worse. His 75-50 record at once-stagnant Maryland will age well.
So why exactly is this 67-year-old sitting at his desk after a Thursday practice, admittedly "really tired" from a hot fall camp, trying to revive turnover-prone quarterback Gary Nova. Because he agrees with his wife: Coaching offense is what he's put on earth to do.
It didn't hurt that Flood was persistent. Friedgen said no to Flood last offseason because his wife was dealing with a benign thyroid tumor and his daughter was planning a wedding.
"I had about turned the page," Friedgen said. "I didn't really think anybody wanted me anymore. It didn't bother me ... I wouldn't have gotten back in if it was for [legacy]. I like winning."
This time, Flood emphasized Friedgen could be the head coach of the offense. Friedgen liked Flood's style. He had gotten other feelers in the past but didn't indulge much. He interviewed with Florida previously but didn't get the offer to run Will Muschamp's offense.
But Flood coveted Friedgen's versatility as a playcaller, and some stability in the OC role.
"Ralph told me, 'My greatest strength as a coordinator is look at the pieces and score points with them,'" Flood said. "That was exactly what I was looking for. And that hasn't changed. He's been great since day one."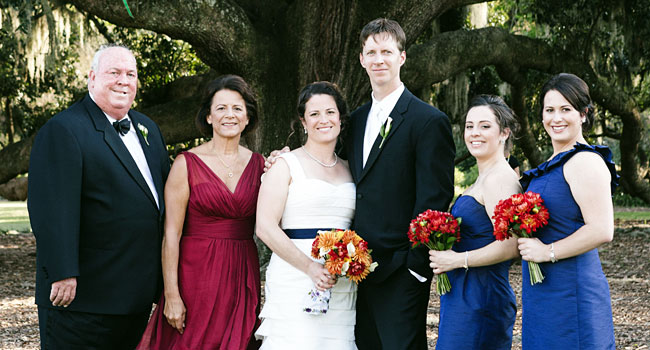 The eight-foot-long white board in Friedgen's office is covered with notes and play formations in blues and reds and greens. The key to making that scheme come to life will be his tutelage of Nova, who has an arm, but also 39 career interceptions under Rutgers' three offensive coordinators in his three years. Friedgen will be his fourth.
During a Rutgers practice last week, Friedgen -- wearing a green floppy hat and a white Rutgers shirt tucked into red shorts -- consulted with Nova after every throw. Actually, Nova consulted with Friedgen, who stood about 10 feet behind the offense, play sheet in hand, arms crossed, either nodding in approval or pointing to where the ball should have gone. Early returns have been positive -- under Friedgen's watchful eye, Nova threw one pick in 15 spring practice sessions.
Flood didn't hire Friedgen for his roster memorization skills. He's admittedly butchered most of the players' names in the offensive meeting room. For months, he called receiver Carlton Agudosi "Carlos."
"Every now and then I'll slip up and have a senior moment," Friedgen said.
But make no mistake, Friedgen's mind is still sharp, and his health is good, though the job is not without challenges.
"My husband being 67 and a big boy, it's been a transition," said Gloria, citing the long hours as an obstacle to a normal lifestyle, while also noting the coaching blood that courses through Friedgen's veins. "He was already getting up early, [but] now he has a purpose. He goes to work."
Friedgen will need that sense of purpose, and work ethic, to earn wins with his new team. Conference games with Ohio State, Michigan, Nebraska and Wisconsin loom large, and in Week 3, Penn State and former Maryland assistant/coach-in-waiting James Franklin visit Piscataway.
Vanderbilt hired Franklin on Dec. 17, 2010, four days before Maryland fired Friedgen, who doesn't have much of a relationship with Franklin now.
Friedgen also faces his estranged alma mater Maryland in Week 14, prompting a juicy East Coast triangle of doom in the Big Ten.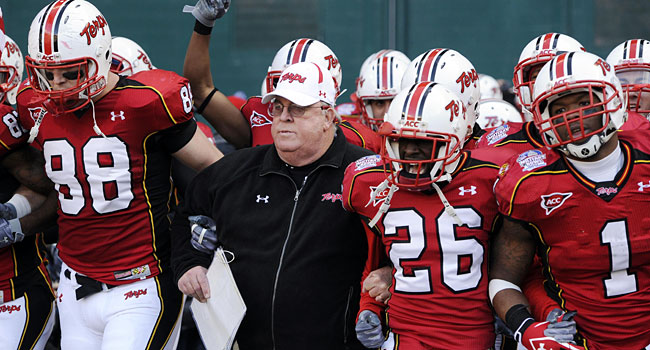 "I think it's great," said Friedgen about Franklin's rise in the coaching ranks. "I'm always proud of guys that were under me -- (Houston Texans coach) Billy O'Brien, (Buffalo Bills coach) Doug Marrone, they were my graduate assistants. James was a wide receivers coach for me, came back as a coordinator and coach-in-waiting. For those guys to want to be successful, I just think that's a tribute to what they learned under my tutelage."
Has the game passed Friedgen by? Not when he's already seen it all, he said. The latest offensive trends, from the no-huddle to the read-option, have been in Friedgen playbooks spanning 40-plus years. He'd run the option now if he had a running quarterback, he says.
Friedgen hasn't shut the door on another head coaching job, though he knows 67-year-olds don't drive the market.
He won't beg for it.
He made a promise long ago, he said: He'll fish trout and crab but not jobs.
"Some guys are always on the phone, their doors are shut, they are always looking for the next job," Friedgen said. "I always thought people would recognize the job I did for what it is."