1992-2012: 20 most meaningful bowl games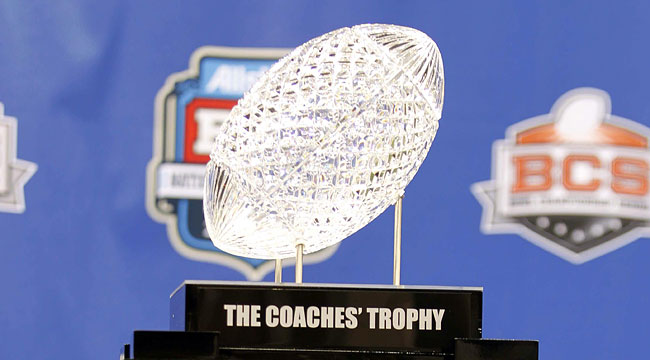 The BCS trophy has been given to the national champion since the 1999 Fiesta Bowl. (US Presswire)
We've come a long way in 20 years.
And in those past 20 years we've seen the sport go from the Bowl Coalition, the Bowl Alliance and the BCS. As the nation is now on the verge of another change to college football ... a four-team playoff.
Don't remember the Bowl Coalition? That was created to help fix the bowl system in 1992, but the powers that be couldn't get the Big Ten and Pac-10 involved, so the Rose Bowl wasn't part of the equation, but the John Hancock Bowl was.
We here at CBSSports.com take a look back at the past 20 seasons to find some of the most meaningful bowl games and how they transcended the sport. This isn't a list of the best games or best teams, but the bowl games that have been the most relevant.
This list was voted on by college football writers, bloggers and editors. So enjoy as we unveil No. 20 - No. 11 on Monday, No. 10 - No. 6 on Wednesday and No. 5 - No. 1 on Friday.