2017 Fantasy Baseball Draft Prep: Overdrafting Trea Turner causes him to land in Busts 2.0
He's not saying they won't be good, just not good enough to merit their average draft position. Heath Cummings adds six new players to his bust list for 2017.
• 6 min read
 With this being the second version of this column, it only seems right to start with the holdovers from the first version. The first thing you'll notice is that there are far more pitchers that I'm sticking with. We'll fix that in 2.0, but focusing mostly on hitters.
These players are still being drafted too early and I can't imagine I'll have any exposure to them in 2017. 
Rick Porcello




Kyle Hendricks




Jean Segura




Jonathan Villar




Justin Verlander




John Lackey




Matt Harvey



Now to be clear, someone landing on my bust list doesn't necessarily mean I think they're going to be awful. Sometimes I just think their ADP is absurd and they're so unlikely to justify it that their bust potential goes through the roof. That's a fine introduction for the first new player on this list.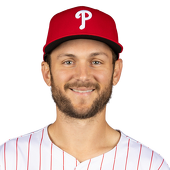 Trea Turner
SS / Washington (2016 stats)
AVG:
.342
OPS:
.937
HR:
13
SB:
33
It seems pretty simple. Turner had 324 PA in 2016. Just double those numbers and you get a fair expectation for his 2017. By that method he'd hit 26 home runs, steal 66 bases and score 106 runs. Those numbers make his borderline-first round ADP seem like a bargain. Those expectations are also completely unfair to Turner. 
We did this same thing with the small sample sizes of Maikel Franco and Carlos Correa . It wasn't fair then either. 
Turner's batting average should be expected to fall 30 to 50 points. While a .300 average is nothing to sneeze at, it's a big drop from .342. It's also just one of many stats that should regress. Turner hit 14 home runs in his last 871 minor league PA. I would be more surprised if he topped 20 this year than if he hit less than the 13 he hit in 2015. Fangraphs' Steamer projects Turner for 40 SB. That seems like a fair expectation. His ceiling is higher, but it's not his floor either.
Jean Segura's 2016 (when he was the No. 12 hitter in Rotisserie) is the optimistic comp for Turner's '17. To be clear, I think Turner will be much better this year (and likely every year after), but compared to Segura in 2016, I would expect less home runs and a worse average. Far more likely is a season like Eduardo Nunez had last year. Nunez performed like a fourth-round pick, which felt great last year because you got him off the waiver wire. It won't feel as good if you spend a first-round pick for fourth round production.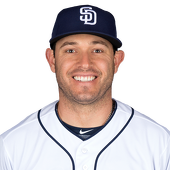 Ian Kinsler
2B / Detroit (2016 stats)
HR:
28
RUNS:
117
RBI:
83
SB:
14
Ian Kinsler experienced a power resurgence in 2016 that was too big to be explained by the league-wide surge. His 28 home runs and .196 ISO were his best since 2011. His .484 SLG percentage was his highest since 2009. I'm always skeptical of players repeating these types of outlier seasons, especially when they're about to turn 35 years old. 
While Kinsler's HR/FB rate was in line with his batted ball profile, it's just hard to believe that a guy who had lived in the five to eight range for HR/FB rate is can now be trusted to be league average or better again. And that's huge, because with Kinsler's career high 16.9 percent K rate he no longer helps in batting average without the extra home runs. His other major contribution was with his 117 runs, which we know is not sustainable. 
Kinsler's current ADP is in the sixth round. I can't even consider him there with DJ LeMahieu (eighth round), Dustin Pedroia (10th round) and Ben Zobrist (13th round) all being available so much later. Pedroia and Zobrist come with a lot of the same risks as Kinsler, but their price is far more reflective of those risks.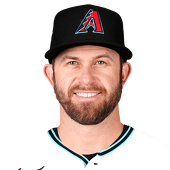 Evan Longoria
3B / Tampa Bay (2016 stats)
AVG:
.273
HR:
36
RBI:
98
OPS:
.840
A lot of the words I just wrote about Kinsler could very easily apply to  Evan Longoria . Like Kinsler, Longoria saw his power numbers go up across the board and had his best season since 2009. I think everyone would expect Longoria's power would regress a little, and my biggest issue with that is power was about the only thing special about him in 2016. Third base is especially deep in 2017 and it's hard to see a path to standing out for Longoria. 
His eighth round ADP isn't awful, other than the fact he may need to play 160 games again to justify that cost. While he's done that each of the past four seasons, I wouldn't count on it happening again. The downside at this cost is as simple as him returning to 2014 or 2015 form while also missing even a short period of time. That seems far more likely than him repeating last year's numbers.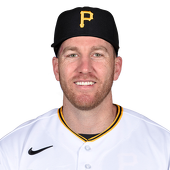 Todd Frazier
3B / Chi. White Sox (2016 stats)
AVG:
.225
HR:
40
RBI:
98
SB:
15
I often have to start writing these pieces before even I notice the pattern. But would you believe that Todd Frazier is over 30 years old and just set a career high with 40 home runs? Would you also believe that his strikeout rate also went up and if his power numbers regress even a little he's going to have a hard time distinguishing himself? 
The weird thing about Frazier is that his increase in HR/FB rate (19 percent) was accompanied by a drop in hard-contact rate (31.3 percent). That is almost certainly not sustainable. Of the 28 other hitters with at least a 19 percent HR/FB rate, none had a hard contact rate lower than Frazier's. In fact, only three of the 28 were below 35 percent. 
Frazier is being taken in the Ian Kinsler range, and frankly has as much bust potential (or more) than anyone on this list. He was essentially a worse version of Chris Carter in 2016.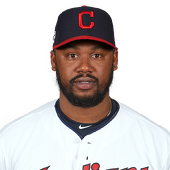 Hanley Ramirez
1B / Boston (2016 stats)
HR:
30
RBI:
111
AVG:
.286
OPS:
.867
Yep, one more old dude who had his best power season in nearly a decade. The story for Ramirez is just a little bit different though. Ramirez excelled in 2016 by staying healthy and hitting behind David Ortiz . One of those things definitely won't happen again in 2016.
Last year was the first time since 2012 (and second since 2010) that Ramirez topped 520 PA. That had a huge impact on his Fantasy value. Had he played in the 106 games he'd averaged from 2013-15 we wouldn't even be having this discussion. He'll be at DH most of the year. That should help with injury prevention, but I have a really hard time betting on a 33 year-old with his injury history staying healthy. 
The other issue is trying to duplicate those 111 RBI. The Boston Red Sox offense was due to regress even if it didn't lose pieces. Losing Big Papi likely means a lot of lost RBI opportunities for Hanley Ramirez . Those lost RBI will hurt if you draft him in the 7th round, 30 sports ahead of someone like Carlos Santana .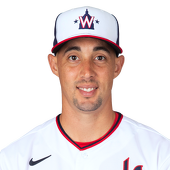 Aaron Sanchez
SP / Toronto (2016 stats)
IP:
192
ERA:
3.00
WINS:
15
K/9:
7.55
I spend a lot of time doubting the Toronto Blue Jays apparent approach to pitching. Sometimes that works out (2016 Marcus Stroman ) and sometimes it doesn't (2016 Aaron Sanchez and J.A. Happ ). But the fact that Sanchez is now the only Blue Jays' starter being drafted among the top 30 makes him an easy target.
Sanchez succeeded in 2016 by cutting down on home runs, increasing his Ks to a reasonable amount, illustrating better control and continuing to hold batters to a low BABIP. You might think he also did a good job of limiting hard contact, but he was pretty average in that regard. He once again outperformed his peripherals (3.55 FIP, 4.01 SIERA), but the Blue Jays have had quite a bit of success with that.
Even if you only project a small amount of ERA regression, it's easy to see Sanchez succeeding with a mid-3s ERA if the innings keep increasing. Those innings will be a major point of consternation with the huge leap he took in 2016. That adds to his injury risk and that combined with expected regression screams bust. His reasonable ceiling is pretty close to where he's being drafted. 
You may have been too quick to write off these five red-hot players, but it's not too late...

With the help of some platoon advantages, Chris Towers runs down 10 sleeper hitters you want...

Chris Towers takes a look at the two-start pitching options for a thin Week 21, and admits...
With injuries piling up among starting pitchers, Chris Towers looks for some starters who can...

Are there any potential call-ups still worth stashing in 2017? Maybe not, but Scott White looks...

After a slow start, Rhys Hoskins is performing exactly as hoped, according to Scott White....