2017 Fantasy Baseball draft strategy: Can we trust Daniel Murphy's breakthrough?
Daniel Murphy was an out-of-nowhere MVP candidate at age 31 last year, but was it legitimate? Scott White takes a look.
Daniel Murphy was always known for his ability to put the bat on the ball. He'd help in batting average and hit enough gappers that, combined with his low strikeout rate, he'd be of some use in Fantasy, particularly points leagues.
But the concession in drafting him was what he didn't provide: home runs, at least not to the extent you'd expect for a mixed-league starter. He was safe and boring, the kind of player you didn't go out of your way to draft but were able to stomach with a middle-to-late-round pick.
So watching him develop into a leading MVP candidate at age 31 last year was, suffice to to say, a head-scratcher. He wound up placing second in the NL, behind Kris Bryant, but in some years, these numbers may well have won it for him: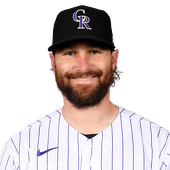 Daniel Murphy
2B / Washington Nationals (2016 season)
BA:
.347
HR:
25
RBI:
104
R:
88
OPS:
.985
The gut response would be to cry fluke. He's a fraud, a pretender, the beneficiary of a notoriously capricious game or maybe just on drugs. And I can't prove to you that any of those is false. But I can tell you why I'm comfortable drafting him at the Round 2/3 turn, believing his breakthrough was more or less valid.
First, the batting average. Murphy hit .347 last year, which was as impressive as it was absurd. But remember, he was already regarded as a contact hitter who would help in that way.
Helping that much would seem unnatural even for him, but that's just because we're not used to him sending so many balls over the fence. Those batted balls, the home runs, aren't subjected to the uncertainties of other batted balls -- they will translate to hits every time -- so they add to batting average in a way that doesn't inflate BABIP to some unsustainable level.
Sure enough, last year's .348 BABIP was far from tops in the league and not in a different stratosphere from Murphy's career mark. You might even argue it was natural the progression for a player who was already accustomed to a .320 BABIP ... and then began to hit the ball harder.
Because make no mistake, Murphy hit the ball harder last year:
Hard-hit percentage by year, according to FanGraphs

2016

38.2

2015

31.0

2014

28.7

2013

31.3

2012

23.5

2011

25.4
You might have presumed as much seeing as he nearly doubled his career high with 25 home runs. So that's what everything boils down to, right? The power spike? If he can continue to hit the ball that hard, then he can sustain a BABIP somewhere close to last year's mark, and if he can continue to put that many balls over the fence, then he can have a batting average nearly equal to his BABIP.
So where did it come from?
My contention is that it was always there but he was unable or unwilling to tap into it the way we've seen over the past year-plus. And some of the changes he has made during that time would seem to support that contention.
First, you should note that I said year-plus. His power breakthrough didn't just begin last year but under the supervision of a different coaching staff while with a different organization. You may remember this rash of home runs during the Mets' march to the World Series in 2015:
Six straight games he hit one out of the park, setting a playoff record and capturing NL MVP honors. Surely, we haven't forgotten less than two years later, but going back to a time when we weren't even willing to entertain the possibility of it being legit -- when we were certain it was one of those sample-size oddities that would go down in postseason lore -- seems completely foreign now. And I think that's why we compartmentalize the two, rendering Murphy's 2015 postseason power surge and his 2016 breakout as mutually exclusive.
Except they weren't. One led right into the other, and both pointed back to the season-long work he put in with Mets hitting coach Kevin Long.
"He changed his mechanics," Long told the New York Post during that incredible postseason run, pointing out that Murphy lowered his stance to incorporate his legs more. "Basically, he went from a guy seeking base hits to a guy seeking to do damage -- and there's a big difference."
Well, sure there is. But why did it take Murphy until his seventh major-league season to realize it?
"I think early in my career, just putting the barrel on the ball was something I really strived to do," Murphy told the Washington Post before the start of last season. "I've realized that just putting the ball in play isn't necessarily a victory."
He was already a success, remember. He had an everyday job in the big leagues and was considered an adequate hitter. Getting an established player to change something that works is a Herculean task, but Long gave Murphy a good sales pitch.
"This is a no-brainer," Long told the New York Post, again during the 2015 postseason. "He does not swing and miss, [and] if you take a guy who doesn't swing and miss and shrink the strike zone, you can do more damage."
Well, how does that work?
"I started getting a little more aggressive," Murphy said during the beginning of that postseason run. "So we kind of talked and found out what are my strengths, what are my weaknesses? And [Long] really helped me to play as much as I could to one of my biggest strengths, I think, which is I don't swing and miss a lot. So if I can get a good pitch to hit, there is a good chance I should be able to hit it hard."
Murphy has said it's all about shrinking his strike zone, standing closer to the plate so he can reach the outside strikes if need be but really focusing on his wheelhouse so he can inflict damage when he gets a pitch to his liking.
"It's maximizing potential," Long told the Washington Post in July. "We knew what Daniel Murphy was, but was there more in there? We thought he had more to give, and we're seeing it."
So there's a brief oral history compiled from at least four different interviews spread weeks and even months apart, the point being that this power breakthrough was thoughtfully considered, expertly implemented and unapologetically straightforward.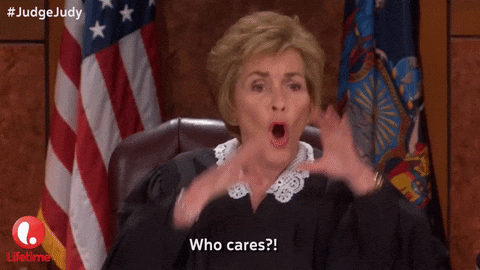 It's real is what I'm trying to say. The power breakthrough that began with him hitting 11 home runs in his final 121 at-bats in 2015, postseason included, has merged with all the skills Murphy already brought to the table to make him the MVP candidate he is today.
The only lament is that it comes with him already on the wrong side of 30 and not at peak physical form, having played just 142 games last year because of an ongoing battle with his hamstring and later a glute. But that's the only reason I might wait until the third round to nab him. In terms of pure production, I trust him to the tune of a mid second-round pick.
Is Bryce Harper a better bet than a waiver claim like Justin Bour or Jacoby Ellsbury? Scott...

The end of the regular season makes for some curious pitching choices, which of course only...

Final week of the season means things aren't going to go as planned, and that's certainly the...
Is Hunter Renfroe's three-homer game reason enough to add him? Scott White says now may not...

Scott White assesses Adrian Beltre's unexpected return from a "season-ending" hamstring injury...

The Twins have terrific matchups in Fantasy Week 25 (Sept. 18-25), as do the Athletics and...