What's the main thing you're looking to get from a reliever on Draft Day? Saves, right? If it wasn't one of the five pitching categories in standard Rotisserie play, relievers would be like the offensive linemen of baseball, with only the diehards knowing their names.
And who are the relievers who get saves? Closers, of course. That designation is often the single determinant in whether a relief pitcher matters in Fantasy.
So who's the closer in Cleveland?
You don't want to answer, do you? You don't because it burns you to the core, straddling that line between hope and wishful thinking.
But we've been down this road before. It's not Andrew Miller, it never was Andrew Miller, and it never will be Andrew Miller.
Andrew Miller
RP •
2016 season
Oh, he's their best reliever all right. Maybe even the best in baseball. But the same was true when the Indians acquired him from the Yankees last July (for not just one, but two of their top prospects), and yet manager Terry Francona never budged from Cody Allen in the ninth-inning role.
We all learned why in the postseason. Keeping Miller versatile is the biggest reason why the Indians not only reached the World Series but also pushed the Cubs to the brink of an upset. But don't take my word for it. Trust in those who voted him ALCS MVP -- a decision MLB.com called "all-too-obvious."
By removing the ninth-inning yoke, Francona could deploy Miller whenever he wanted, for seemingly as long as he wanted, and the result was a complete shutdown of the opposition in the most pivotal moments, shortening games by stopping the rallies before they could start. If the Indians had a lead through five innings, the game was over.
Why would Francona depart from that strategy?
Allen is good enough for the ninth inning. Judging by his averages over the last three years ...
Cody Allen
RP •
averages, last three yeras
... he should be held in high esteem himself.
Yet according to FantasyPros.com, which combines rankings from across the industry, Miller, the non-closer, ranks two spots ahead of Allen, the closer. And not just him, but also ahead of Ken Giles, Jeurys Familia, Kelvin Herrera and Alex Colome, to name a few. Miller is 10th overall, which means he ranks ahead of two-thirds of the relievers who'll actually be recording saves.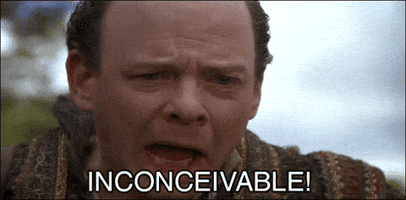 I understand he's a unique case. It wouldn't at all be unusual for one of the game's premier setup men to go off the board late in a Rotisserie league (though never in a Head-to-Head points league, so we won't even go there with Miller), but then, he isn't purely a setup man. Francona likes to reserve him for the highest-leverage situation, and sometimes, as it was three times during the regular season and once during the postseason, that genuinely is the ninth inning.
But sometimes it's the sixth inning, and well, if he's already out there for that, let's just have him pitch the seventh inning, right? Between the sporadic closing duties and multi-inning appearances, Miller has a shot at both double-digit saves and double-digit wins.
But so what? Anything sounds good in a vacuum, but you have to consider the opportunity cost. Do you have any idea how early the 10th-ranked reliever is liable to go in your draft? In our latest Rotisserie mock, he was only the 17th reliever taken, and even that was the 13th round, between starting pitchers like J.A. Happ, James Paxton and Lance McCullers.
That's J.A. Happ, the fifth runner-up in AL Cy Young voting last year. That's James Paxton and Lance McCullers, two of the trendiest breakout picks this year. Miller may be one of the highest-strikeout relievers in baseball, but he still can't compare to that caliber of starting pitcher in that area. Those three could top him by 60 or more.
And the actual closers who went in that range? They obviously weren't the Giles and Colome types, but A.J. Ramos and Francisco Rodriguez will still more than double up Miller in saves. And you could make the case they're more valuable because of it.
And again, that's with Miller going seven relievers later than FantasyPros has him going. Punch me in the temple.
All you're drafting him for, really, is ERA and WHIP. It may not be a complete sellout for those two categories, but they're the ones that will make or break him in Fantasy. And by virtue of him being a reliever on a staff likely containing six or more starters, his contributions in that area are just a drop in the bucket.
Allow me to illustrate. What would have been the most middling staff an owner in a 12-team league could have had last year? To me, it's the No. 7 starting pitcher, the No. 19 starting pitcher, the No. 31 starting pitcher, the No. 43 starting pitcher, the No. 55 starting pitcher and the No. 67 starting pitcher, along with the No. 7 reliever and the No. 19 reliever. The names, if you're interested, are Corey Kluber, Aaron Sanchez, Jerad Eickhoff, Hisashi Iwakuma, Ivan Nova, Marcus Stroman, Roberto Osuna and Craig Kimbrel.
That's eight pitcher spots filled. We'll get to the ninth in a second.
Those eight combined for a 3.65 ERA, which would have placed about fifth in this format last year, judging from some of my own leagues. They also combined for a 1.19 WHIP, which would have placed about fourth. Add Miller as the ninth pitcher (in a career season, remember), and those numbers drop to 3.53 and 1.16, which would have moved this team up about one spot in ERA and about two spots in WHIP for a net gain of three points.
A Paxton-type starter, which we've already established as the most optimistic of opportunity costs, would gain that many on wins and strikeouts if he just meets his projection, and if he truly breaks out, we're talking maybe double what Miller provides. Likewise, a Francisco Rodriguez-type closer could move you halfway up the saves standings.
It's not that Miller doesn't provide anything for you. It's just that there's a clear limit to what he provides. And conceding "this is the best I can do" in Round 13 isn't the way I roll.
Keep in mind I was factoring double-digit wins and saves into my calculation. If Miller falls short in those areas, then it's almost like drafting Dellin Betances at that spot.
Wait, what's that? FantasyPros has Betances 17th at relief pitcher? He went three spots after Miller, so also in Round 13, in our latest mock draft?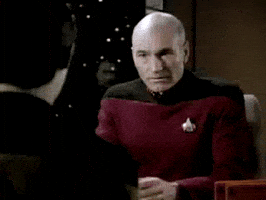 You do realize, guys, that other rosterable middle relievers will emerge over the course of this season -- you know, like Nate Jones and Addison Reed last year? That you may get something close to Betances or even Miller-level production without investing any kind of pick? If you're motivated enough, it'll happen. I'd be OK throwing a late-round pick at either Betances or Miller to shore up ERA and WHIP, giving myself a little safety net there, but a late-round pick is all it should take.
Middle relievers just aren't in high demand in Fantasy. Plenty of other fish in the sea.