Waiver Wire: Upside arms to add
Not what you thought you were getting, huh?
Kenley Jansen was one of the first 40 players drafted, on average, partly because of his reliability in a role with perpetual turnover. Since becoming the closer for the Dodgers in 2012, he had compiled a 2.07 ERA, 0.84 WHIP and 13.7 strikeouts per nine innings over six seasons, averaging 36.8 saves per.
And now? Anything but reliable. Potentially catastrophic if he lands on the DL or is otherwise removed from the role, either of which seems possible given that he's clearly not right.
The most obvious sign was in his season debut Saturday, when he not only served up a solo home run but averaged just 89 mph on his trusty cutter, about 4 mph lower than usual. It was up to 91 in his second outing Tuesday, but it seemed forced, his command compromised in a way that yielded two walks and this dramatic blast.
Jansen was seen rubbing his shoulder after Tuesday's appearance, but manager Dave Roberts insists he's healthy, citing instead a mechanical issue that Jansen himself seems unwilling to discuss.
"No, man, it's not mechanics," he told the media after Saturday's failure.
Maybe he's still building up at the start of a new season? It's possible, but never before had he averaged so little on his cutter, at the start of a season or otherwise. And while Roberts suggested at one point that Jansen was hitting 94 in spring training, BrooksBaseball.net shows him in the high 80s for his final two appearances.
So there you have it: a lack of answers. And in the absence of answers, Fantasy owners typically respond in one way.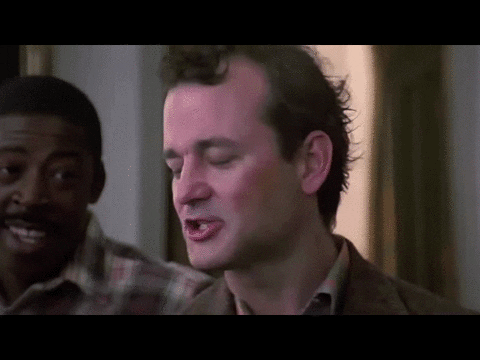 Which is always helpful and productive.
Thing is I don't know any more than you do. I couldn't tell you what's wrong with Jansen or what the solution is. On the one hand, I've covered baseball long enough to know that mechanics are everything, for both pitchers and hitters. Playing this game at this level requires such precision that one faulty movement can topple a house of cards. So yes, it stands to reason that Jansen's velocity would be down if he's throwing the ball sub-optimally.
On the other hand, I wouldn't be at all surprised if he wound up on the DL tomorrow.
But what I know you shouldn't do with a prized asset -- and you must have viewed Jansen as such to draft him where you did -- is panic, sell low and squander the investment. It's too early for that, the path to redemption still a viable one.
And because he's a closer, it makes it all the easier to navigate the storm.
Full disclosure: I wouldn't have drafted Jansen where you probably did. Despite playing in more than a dozen leagues, I have zero shares in him and only one in any of the elite closers, Craig Kimbrel and Aroldis Chapman being the others.
It's a philosophical thing, rooted in my belief that ...
Closers have an outrageously short shelf life, meaning you can halfway expect to lose your investment but also to luck into something just as valuable on the waiver wire.

We mostly draft closers for saves, which can be accumulated in equal quantities by good and bad closers alike.

If you've ever heard somebody say "never pay for saves," those are loosely the reasons why.
Having said that, I understood why someone would make an exception for Jansen, Kimbrel or Chapman this year given that all three have proven to be exceptions to Reason 1, but well, look where that's gotten us.
The fact remains that if those reasons are still valid -- and I have little reason to believe they aren't -- all you're really losing if Jansen's season goes belly-up is whatever advantage he provided over the average closer in terms of ERA, WHIP and strikeouts. I don't want to say that is nothing, but your starting pitchers have a much greater say in those categories, hence Reason No. 2.
I also don't mean to be flippant about the possibility of losing a major investment. I recognize that in leagues of a certain format and especially a certain depth, you're in for a dogfight whenever a closer emerges on waivers. But they always will emerge. You'll have your chance.
What makes me so sure? Well, how many of the 30 projected closers at the start of last season actually held on to the role? I'll tell you how many: 13.
So what do you do with that knowledge as a Jansen owner? If you play in a Head-to-Head league where every team starts only two relievers, which is the standard CBS Sports format, it's easy. There's probably a full-time closer sitting on waivers now. You pick him up and sit Jansen until he's right. Likewise, in Rotisserie leagues, where you have a full season to make up for any of today's shortcomings, you wait either for Jansen to get right or that next option to emerge.
Where it gets tricky is Head-to-Head categories leagues where more than two relievers are started and losing Jansen could irrevocably impact the standings. That's where I'd be most inclined to protect my investment, maybe by pairing Jansen with some mid-level (but ultimately expendable) trinket in exchange for Kimbrel or Chapman.
But even in that format, better to wait and see than to panic. Maybe stash away designated eighth-inning man Josh Fields in the hope he's the one to step in for Jansen, but keep cool. This whole discussion is about bracing ourselves for the worst-case scenario. If Jansen is back to throwing 94 by the end of the week, which remains a fairly likely scenario, this episode will be soon forgotten.
If the worst comes to pass, however, it wouldn't be so bad for this particular investment -- for precisely the reasons that made him a poor investment -- which makes waiting it out rather than flipping out the most defensible course of action.
Subscribe to the Fantasy Baseball Today podcast for free on Apple Podcasts, Stitcher, TuneIn, Google Play or anywhere else you listen.