Fantasy Baseball: Injuries to Jean Segura, Matt Kemp, Rich Hill and others give us our first glimpse of life with the new 10-day DL
So the major-league DL is 10 days now instead of 15. Big deal, right? Maybe not, but Scott White says it's already impacting the way he manages his Fantasy Baseball teams.
Shortstop has a hangnail?
Put him on the DL.
Pitcher has an itchy nose?
Put him on the DL.
Third baseman has a bad dream?
Put him on the DL.
Exaggerate much? Well ... exaggerate a little. If you've watched the same game I have for the past 12 days, though, you may also be sensing this paradigm shift. Toughing it out is no longer an option. Waiting it out is no longer an excuse. If a player is hurt, he's going on the DL -- period.
It's not because of some increased sensitivity or newfound compassion, but because the rules now support this way of thinking. For the first time in 50 years, there is no 15-day DL. Instead, it's a 10-day DL, and while five days may not seem like a big difference, it has made all the difference with injuries of the day-to-day variety -- you know, the ones of minimal severity that don't have a definite timetable but will require at least a couple days off.
In past years, the prospect of losing the player for two full weeks gave teams every incentive to wait it out, at least for a few days, and maybe get the player back in four or five. But this new DL almost encourages the opposite approach. If a couple days have passed and the player still isn't quite right, why push him? Stick him on the DL, backdate it those two days, and get him back in a week. It's almost too convenient.
And the benefits are twofold:
Teams can bring in an extra player from the minor leagues instead of devoting a bench spot to someone they won't use.

Teams aren't tempted to rush the injured player back, potentially turning a minor injury into a major one.

These benefits work in tandem, of course. Even if a team is stashing an injured player with the intention of never using him, a manager may be tempted to bend that rule if the game takes an unexpected turn, which resets the backdate, risks aggravating the injury and drags out the process of getting the player back to full capacity.
So just for the way this 10-day DL is altering behavior, inviting teams to commit to the full length sooner than later, it's more like the original 15-day DL is being cut in half than cut in one-third, practically speaking. 
But that doesn't mean it isn't driving me bananas.
Perhaps it's just the principle of the matter. No Fantasy owners likes seeing that red cross next to one (or more than one) of his players' names, and no Fantasy owner likes knowing it'll be there for at least 10 days. But the truth is the number of players on the DL hasn't actually increased from years past, at least not 12 days into the season.
Number of players placed on the 10- or 15-day DL by the 12-day mark

2017

110

2016

81

2015

113

2014

112
And isn't the finality of a DL stint liberating in a way? I've always viewed Fantasy Baseball as a game of managing knowns and limiting unknowns. The more you know about a player, the more confident you can be in your approach to him, whether favorable or unfavorable. The less you know, the more likely you are to have the rug pulled out from under you.
Nothing will sink a championship team faster than an unhappy surprise, so while an injury is never a happy occasion, this shortened DL and the approach teams are taking with it at least reduces the element of surprise. You won't be held hostage by the day-to-day injury anymore, unsure whether to commit to starting the player and feeling like you made the wrong choice either way. If you know he's hurt, you can know he's going on the DL. It's as simple as that.
Of course, knowing whether a player is hurt is less than intuitive, so I'm still in the process of calibrating my DL detector. For instance, just a couple days ago, Josh Donaldson and Matt Carpenter each missed a start for what seemed like a DL-worthy injury, at least by this year's standards. But each appeared as a pinch-hitter that same day, forfeiting any sort of head start in completing a DL stint. Sure enough, both returned to the lineup the next day.
Neither was really all that hurt. Both simply needed a day off, and their teams cleared it up pretty quickly.
So maybe we shouldn't presume a DL from the moment the injury happens. But if a player doesn't make an appearance by the second game thereafter, even if his team has downplayed his injury from the beginning, well at that point he's just a week away from completing a DL stint. Might as well make the move and get him right.
That's how it played out for each of these players, none of whom is expected to serve more than the minimum 10 days:
Players who've landed on the 10-day DL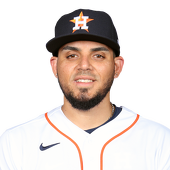 The Blue Jays allowed him to make a few appearances during the final week of spring training but ultimately decided to play it safe with his stiff neck, knowing that the 10 days would begin before they actually played their first game. He's already back.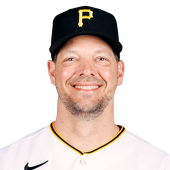 The Dodgers announced he was going on the DL the same day they revealed he had a blister but also suggested he might only miss one start. It's pretty easy for a team to re-work its rotation to minimize the impact of those 10 games, so now any skipped start probably means a DL stint.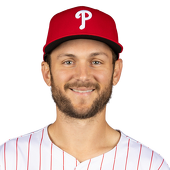 Manager Dusty Baker initially said Turner would need a couple days to return from his pulled hamstring. When he didn't return the second day, he was placed on the DL.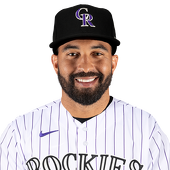 The Braves gave Kemp a solid four days before giving in to the latest craze. They're old-fashioned like that.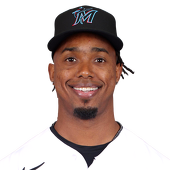 Segura's hamstring strain was classified as "very mild" from the get-go, but the Mariners held him out of the lineup the following day and then placed him on the DL.
You see? Not a lot of dilly-dallying with these decisions even though the initial outlook was optimistic. And optimism doesn't preclude a DL stint anymore, knowing how quickly a player can come back.
My approach to this new world of 10-day DLs, thus, is this: If by the second day after getting injured, a player doesn't return to the lineup or at least make an appearance of some kind, thereby eliminating the possibility of a backdate, I assume he's going on the DL and will set my lineup accordingly.
And for now anyway, that's the only change I intend to make, but we're only beginning to see the effects of this new rule. If, over time, it leads to an increase in the number of players going on the DL -- which so far hasn't happened but seems more than plausible -- then I may have to use my bench spots to back up my starters instead of just to stockpile upside. Or the Fantasy-playing world as a whole may decide that more than two DL spots should be the new standard.
But that's a ways off still. For now, just recognize that every minor injury is a possible DL stint and plan accordingly.
Is Hunter Renfroe's three-homer game reason enough to add him? Scott White says now may not...

Scott White assesses Adrian Beltre's unexpected return from a "season-ending" hamstring injury...

The Twins have terrific matchups in Fantasy Week 25 (Sept. 18-25), as do the Athletics and...
As the number of six-man rotations increases and the off days become more frequent, a quality...

If you wrote off Carlos Gonzalez earlier this year, it's time to take note again, according...

Some closer situations are up in the right air now, but Scott White sees one clear newcomer...