Fantasy Baseball Waiver Wire: Amir Garrett, Jason Vargas lead unheralded hurlers
Amir Garrett is widely owned by now, but not Jason Vargas. Scott White touches on them and the developing closer conflicts in Washington and St. Louis.
Bet you're wishing you had added Amir Garrett right about now, huh?
Or maybe Luis Severino?
The latter was Wednesday's waiver wire darling, having converted his sparkling pedigree into back-to-back double-digit strikeout performances. The former would be Thursday's except, whoops, he's already widely owned in CBS Sports leagues.
It's not like Wednesday's performance came without warning. The rookie had allowed a combined two earned runs in his first two major-league starts. But this latest one was when he definitively confirmed that, uh yeah, he's something special.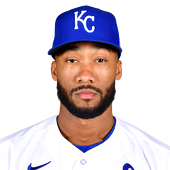 Amir Garrett
SP / Cincinnati (Wednesday vs. Orioles)
IP:
7
H:
7
ER:
2
BB:
1
K:
12
Just as impressive as the strikeout total was the 19 swings and misses generated by a fastball-slider combo that put him on the prospect map in the first place and a changeup that has been far better than advertised.
"If you don't have a changeup, it's going to be an uphill battle to be a quality major-league starting pitcher," manager Bryan Price said. "It's paying off immediately."
But now, Garrett is 87 percent owned and Severino 84 percent owned, beyond the threshold that you could reasonably hope to find on the waiver wire in a standard mixed league. So who else?
Well, there's another pitcher with a double-digit strikeout effort to his name this year who's only 73 percent owned and who has a track record of success in the majors, having been widely regarded as a top-30 starting pitcher from 2013 through 2015.
And Francisco Liriano turned in another strong effort Wednesday, further distancing himself from the five-run debacle over one-third of an inning back on April 7.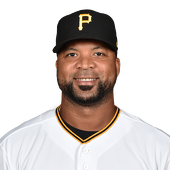 Francisco Liriano
SP / Toronto (Wednesday vs. Red Sox)
IP:
5 1/3
H:
4
ER:
0
BB:
1
K:
6
If you looked at his overall numbers in a season split between Pittsburgh and Toronto last year and you look at his overall numbers skewed by that ugly first start this year, you would probably assume Liriano is hot garbage.
But as abruptly and as thoroughly as he turned it around both years, you have to think pitching coach Pete Walker and the rest of Blue Jays brass has a strong grasp on what this electric talent needs to succeed. In 13 appearances (including 11 starts) since joining the Blue Jays, Liriano has a 3.36 ERA, 1.25 WHIP and 10.1 strikeouts per nine innings.
Don't sleep on this one.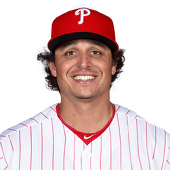 Jason Vargas
SP / Kansas City (2017 season)
W-L:
3-0
ERA:
0.44
WHIP:
0.77
IP:
20 2/3
K:
23
Oh, and then there's the 34-year-old who throws 88 mph and has a career strikeout rate of 6.0 per nine innings. For some reason, he's striking out everyone in sight now, with double-digit swinging strike totals in each of his three starts. He's throwing his changeup more often, which was always his best pitch, so after Wednesday's nine-strikeout, seven-shutout-inning effort, he's probably worth a just-in-case-type pickup.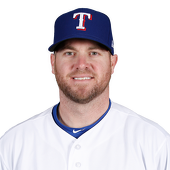 Shawn Kelley
RP / Washington (2016 season)
ERA:
2.64
WHIP:
0.90
IP:
58
BB:
11
K:
80
Yes, manager Dusty Baker has said Shawn Kelley and Koda Glover will split save chances with Blake Treinen ousted from the role, but I'm guessing that's only because the Nationals are uncomfortable using Kelley more than two days in a row, which is why they didn't hand their best reliever the job in the first place. But how often is a closer needed three days in a row? Not enough to scare me away from the presumed favorite.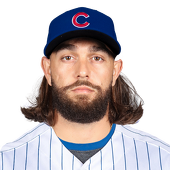 Robert Gsellman
SP / N.Y. Mets (Wednesday vs. Phillies)
IP:
7
H:
6
ER:
3
BB:
1
K:
7
Robert Gsellman has no right to be as available as he is after the celebration that broke out when he was awarded a rotation spot this spring, but Fantasy Baseball owners are the impatient sort and lost faith after he fell short of a quality start his first two times out. Here's your chance to take advantage of your opponent's short-sightedness. The second coming of Jacob deGrom has 20 strikeouts to six walks in 17 2/3 innings so far.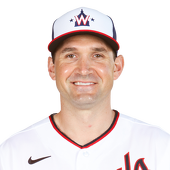 Ryan Zimmerman
1B / Washington (2017 season)
BA:
.380
HR:
4
RBI:
11
OPS:
1.146
AB:
50
Ryan Zimmerman homered and drove in four in his second straight multi-hit game Wednesday. If the 32-year-old is going to slow down, it hasn't happened yet. He was Fantasy royalty before before his shoulder, thumb, hamstring, foot, oblique and wrist injuries of the last three years, and batting in the heart of a loaded lineup, he deserves more benefit of the doubt than his 68 percent ownership rate would suggest he's getting.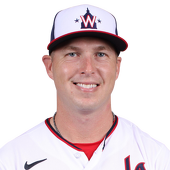 Corey Dickerson
LF / Tampa Bay (2017 season)
BA:
.322
HR:
3
OPS:
.941
AB:
59
K:
14
Speaking of Fantasy royalty, Corey Dickerson was on everybody's short list of players to target back when he played for the Rockies, which made last year's performance in his first year with Tampa a pretty obvious case of Coors Field hangover ... except that it doesn't explain the precipitous drop in line-drive rate, the percentage getting cut by two-fifths. He shed a lot of the weight he gained between the two seasons (25 pounds in all), and that seems to have helped him shore up his mechanics. With a 2-for-5 performance Wednesday, his numbers look very much like they did in his Coors Field days.
You hear that, Starling Marte owners?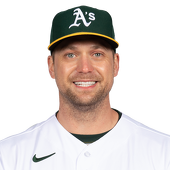 Just so we're clear: Trevor Rosenthal is not the Cardinals closer -- not yet, anyway. But he did get the save with Seung-Hwan Oh needing a breather Wednesday afternoon, clarifying who exactly is the backup option in St. Louis. With Oh averaging 1.5 mph less on his fastball this year and having allowed at least one earned run in four of his six appearances, that's important to know.
Is Bryce Harper a better bet than a waiver claim like Justin Bour or Jacoby Ellsbury? Scott...

The end of the regular season makes for some curious pitching choices, which of course only...

Final week of the season means things aren't going to go as planned, and that's certainly the...
Is Hunter Renfroe's three-homer game reason enough to add him? Scott White says now may not...

Scott White assesses Adrian Beltre's unexpected return from a "season-ending" hamstring injury...

The Twins have terrific matchups in Fantasy Week 25 (Sept. 18-25), as do the Athletics and...