Fantasy Baseball Waiver Wire: Should we buy into Drew Pomeranz and Tuesday's other surprise starters?
Heath Cummings says four pitchers made their case for being added on Tuesday night. So, should you rush out and pick them up or is caution in order?
• 4 min read
One of the worst things about evaluating Fantasy Baseball in mid-April is the wild swings in starting pitchers. We all know how small the sample size is, but it's so difficult to ignore a good start. 
It becomes even more difficult to ignore a pair of good starts.
What we're forced to do is make a lot (maybe too much) out of how pitchers are doing what they're doing. We sometimes forget that the "how" has just as small a sample size. 
All of this isn't to say that you should ignore pitching performances in April. We just have to watch with a close and skeptical eye. Here are four starters who had good outings on Tuesday and how I would handle them on the waiver wire.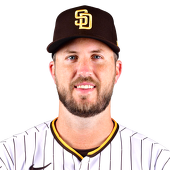 Drew Pomeranz just made his first start of the season because he fell behind schedule this spring battling a forearm injury. He was worth the wait. 
Against a stout Orioles lineup inside the friendly confines of Fenway Park, Pomeranz looked liked everything the Red Sox were hoping he would be when they traded for him last July. The strikeouts were impressive, but the one walk over six innings was probably the most encouraging part. Pomeranz has struggled with his control in the past and has never posted less than 3.2 BB/9 in his career. 
In the big picture, this gives him a leg up on Eduardo Rodriguez when David Price returns. It also means he should probably be close to 100 percent owned. We're talking about a strikeout pitcher who had a 2.47 ERA for San Diego in 102 innings in 2016 that will be pitching for one of the best teams in baseball. He's currently 73 percent owned and you should check to see if he's available in your league.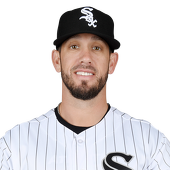 There was no way we were getting excited about one James Shields start. That's why he's still just 30 percent owned. But now he's done it twice in a row and has given up just two earned runs while striking out 11 in 10.2 innings. As bad as Shields was in 2016 he's still a pitcher with a long track record of success that was useful as recently as 2015. 
Unfortunately, the problems that plagued Shields in 2016 have not gone away. Last year he walked a career-worst 82 batters and led the majors with 40 home runs allowed. Through two starts his BB/9 is even higher (5.91) and his HR/9 is still ridiculous (1.69). Shields is having success because only two of the 23 balls put in play against him have turned into hits. 
Thirty percent ownership seems fine and I'm encouraged by the strikeouts, but Shields is not someone on my radar in a standard league and he won't be until he gets either the walks or the home runs under control.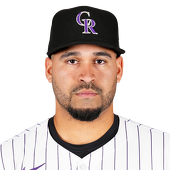 It will be a long time before I don't feel like I need to start every Senzatela piece with a short biography. The 22-year-old Rockies right-hander made his second consecutive solid start and there are two ways you could spin this.
Optimistically, the rookie has made a start at the two best hitters' parks in baseball (Miller Park and Coors Field) and he's only allowed two runs in 12 innings. Pessimistically, he's made two starts against the Brewers and the Padres, struck out less than a batter per inning and profiles as a pitch-to-contact guy that will pitch half his games in Coors Field. 
The answer of course, is somewhere in the middle. Senzatela does not have huge upside and he won't likely be able to overcome Coors on a regular basis. But he does have mixed-league appeal as a young pitcher with limited upside that you can stream in his road starts for the time being. I'd rather have Senzatela than Shields or someone like Jaime Garcia, who is similarly owned.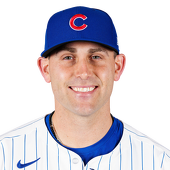 Matt Boyd is the early candidate for the player that was dropped after his first start and immediately picked back up after his second. That's kind of a microcosm of his career so far as well, but I can't disagree with it.
At 22 percent ownership, Boyd is less owned than Shields or Senzatela and I'd rather roster him than either of those two. At the very least he's worth a speculative add to see how Sunday's start against Cleveland goes. I believe he has the stuff to put up good strikeout numbers -- the question will be whether he can harness it consistently.
In 2016 we saw a stretch in August where Boyd gave up eight runs over 30 innings and looked like he had figured it out. In his very next start he gave up seven runs in 3.2 innings. He's far from a must-add in a standard league, but I'll be looking for spots where I can stash him just in case he finally figures it out.
Is Hunter Renfroe's three-homer game reason enough to add him? Scott White says now may not...

Scott White assesses Adrian Beltre's unexpected return from a "season-ending" hamstring injury...

The Twins have terrific matchups in Fantasy Week 25 (Sept. 18-25), as do the Athletics and...
As the number of six-man rotations increases and the off days become more frequent, a quality...

If you wrote off Carlos Gonzalez earlier this year, it's time to take note again, according...

Some closer situations are up in the right air now, but Scott White sees one clear newcomer...