Instant Fantasy Baseball Reaction: Waiting out the Starling Marte suspension will be a challenge
So you've lost Starling Marte for the next 80 games. Now what? Scott White helps you decide whether to stash him and suggests some possible fill-ins.
You never expect it to happen to you.
Not that it happened to you, of course, but you suffer the Starling Marte  suspension just as any  Pittsburgh Pirates  fan would. You lost one of your biggest investments to an outcome you couldn't have possibly predicted, and for the Pirates' next 80 games, he's just a useless lump on your roster.
Assuming he still belongs there.
Marte wouldn't be the first high-profile player to incur such a suspension under MLB's revamped PED policy, and he wouldn't be the first who doesn't fit the profile of a "steroid user," having never hit even 20 home runs in a season. Between Dee Gordon , Bartolo Colon , Melky Cabrera and others, it's fair to say the practice isn't limited to hulking sluggers.
So what could have tipped you off?
Nothing, and that's the most frustrating part. Most often when you blow a pick, it's because the player underachieves or suffers some catastrophic injury, and while there's some degree of randomness to both, you'll often see warning signs as well. So you quietly stew behind a chorus of I-told-you-sos because, yeah, you should have known better. Hindsight is undefeated this way.
But this? There's no predicting this.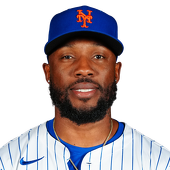 Starling Marte
CF / Pittsburgh (2016 season)
BA:
.311
HR:
9
SB:
47
OPS:
.818
AB:
489
So before anything else, allow me to be the first to say I'm sorry. I really am. It's a stinky thing to have happen to your team.
And now for the hard part: Through the haze of your frustration and anger, you have an agonizing, seemingly no-win decision to make. Marte didn't just go on the DL, after all. There is no specialized roster spot for his situation. If you want to keep him for the 80 games he'll miss, it'll be at the expense of a player who has something to contribute.
We're talking through the All-Star break, basically, at a point in the year when we can't predict with any real certainty even one player who'll be on the All-Star team. That's a long time to commit to playing a spot short.
And commit is what you'll need to do. You don't have to decide today necessarily, but the next time you need to add a player and don't feel like you have one you can drop (which is like every other week for me), you'll want to know where you stand. Because the worst thing you can do is suffer through the shrunken roster for several weeks, passing up who knows what caliber of player in the meantime, only to pack it in on June 1 or whenever, when you're already halfway home. This point in the season, when we still aren't sure what direction any player's numbers will take, is when you most need the roster flexibility.
My best advice on whether or not to stick with Marte is if you play in the type of league where prospects are stashed in the hope they're called to contribute at some indefinite point in the future. It's a similar use of a roster spot, only without the guaranteed payoff at the end. These types of leagues typically roster well more than 300 players overall, and they're most often the ones that use a standard Rotisserie lineup, meaning five outfielders. Considering that's Marte's best format, you have all the more incentive to stash him there.
But in Head-to-Head leagues -- and particularly Head-to-Head points leagues -- maybe not.
So what, then? Regardless of whether you're stashing him for half the year, you need to replace him in the interim, and naturally, it won't be easy. Trading for a high-end player usually requires you to give up a high-end player, and you've already lost one in Marte himself. Unless you have excess at some other position, a trade may not be your best option.
Top waiver wire pickups for Starling Marte owners
But the waiver wire is even less promising. Marte's skill set -- he's a standout in batting average and stolen bases while still providing something in the way of power -- isn't the most replaceable in Rotisserie and categories leagues. In an era when home runs rule, a pure slugger would be easier to replace.
I highlighted Brandon Phillips in today's Waiver Wire column, and at his best, he excels in those same areas Marte does, albeit to a lesser degree. Of course, he plays a different position than Marte, but he's free for the taking in more than half of CBS Sports leagues. 
Among outfielders, Brett Gardner has demonstrated a renewed vigor for base-stealing, but he's not much help in batting average. Shin-Soo Choo has put up Marte-like numbers in the past and is highly available coming off an injury-plagued year, but he's little more than a hope and a prayer. You could be the one who wagers that Avisail Garcia is for real, which wouldn't be the most implausible scenario, or that Michael Conforto will come into full-time at-bats.
Or you could pick up a player with a completely unrelated skill set who is nonetheless showing promise in the early going, like Corey Dickerson or Matt Holliday , and stash a top prospect who might help you in stolen bases down the line. Austin Meadows , him being a Pirates outfielder and all, might seem like the most natural choice, but he's batting .162 (6 for 37) at Triple-A Indianapolis and has yet to show he can handle even that level. I'd prefer the Indians' Bradley Zimmer or the Brewers' Lewis Brinson , who have delivered better power-speed numbers to this point anyway.
The biggest beneficiary for Pirates themselves is probably Adam Frazier , who they had been working in as the leadoff man whenever they could free up a spot for him, and he has shown a knack for getting on base between this year and last. But he's kind of a Brock Holt type, not offering much in the way of power or speed. John Jaso could end up playing more, with Josh Bell shifting to the outfield, but again, that's not really a game-changer in Fantasy.
Trade targets for Starling Marte owners
Some trade targets that might not break the bank include the versatile Jose Peraza , who isn't a proven source of batting average yet (keeping the cost low) but has the minor-league track record to support the idea and can certainly run. You might check to see if the Mitch Haniger owner is a little too eager to sell high during this impossibly hot start, and the same might be true for Yasiel Puig 's owner. I'd take either over Adrian Gonzalez or Mike Napoli , which wasn't true two weeks ago, so you can see how someone might think he's super savvy making such a deal.
Jackie Bradley seems like a reasonable buy-low choice while he's on the DL. Ian Desmond even more so since his timetable remains vague (it won't be much longer -- I promise). Or if you want to shoot for the moon, you could make a run at A.J. Pollock , who might be an even better version of Marte. He's off to a slow start coming off a lost season, so his owner might be in full panic mode.
But whatever you do, you can't afford to give up another integral part of your team. Don't compound the problem in your haste to find a solution. You can survive this you time your moves right. All it takes is uncovering one unexpectedly high-end contributor -- which pop up every year, all throughout the year -- to bring you back to where you started.
With the help of some platoon advantages, Chris Towers runs down 10 sleeper hitters you want...

Chris Towers takes a look at the two-start pitching options for a thin Week 21, and admits...

With injuries piling up among starting pitchers, Chris Towers looks for some starters who can...
Are there any potential call-ups still worth stashing in 2017? Maybe not, but Scott White looks...

After a slow start, Rhys Hoskins is performing exactly as hoped, according to Scott White....

So many pitchers who we thought we had figured out did an about-face this weekend, leaving...