Fantasy Basketball: Grizzlies' injuries piling up with Mike Conley out
With Mike Conley out for six weeks, Chris Towers tries to help Fantasy players find replacements, both on the Grizzlies roster and elsewhere.
The Memphis Grizzlies had unfathomably bad luck with injuries a year ago. They ended up having to use 28 different players last season, including a whopping 18 different starters. That they were able to remain a playoff team in spite of their injuries was a minor miracle, and that they've been able to keep the same trick up this season remains an impressive trick.
The Grizzlies have been forced to play much of this season without big free agency acquisition Chandler Parsons as he continues to recover from knee surgery, and they will now be without point guard Mike Conley for more than a month. Conley suffered a back injury Monday, and has been diagnosed with a transverse process fracture, an injury that could keep him out for six weeks.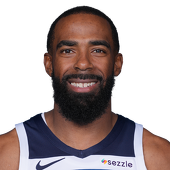 This is obviously a big blow for the Grizzlies -- as well as Fantasy players -- because Conley has returned from a season plagued by Achilles issues to put up career highs in points (19.2), rebounds (3.6) and 3-pointers (2.5), while tossing in 5.7 assists and 1.4 steals per game to boot. Conley was in the midst of yet another step forward, but now has to sit on the sidelines for the next month and a half.
A six-week timetable would put Conley out until Jan. 11 against the Thunder, a timetable that would cost him 22 games. You might be able to move the timeline a week one way, but the fact of the matter is, he's likely to be out until January at least, and will probably end up missing about 20 games. Coming off a season in which he missed 26 games -- his most since 2007-08 -- this is yet another blow for Conley and the Grizzlies.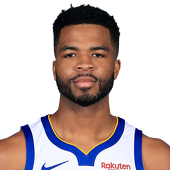 Especially because it's not clear they have a capable replacement for their point guard. Andrew Harrison has emerged as a rotation player, averaging 25.8 minutes per game and even starting three for the Grizzlies, but it's pretty impossible to get excited about the former Kentucky Wildcat. He is shooting just 27.1 percent from the field and 21.7 percent on 3-pointers, and he has managed that while playing 37.8 percent of his minutes next to Conley.
It's hard to imagine Harrison will benefit enough from Conley's absence to become Fantasy relevant, especially because he's already playing so many minutes as it stands. I would expect Marc Gasol -- currently averaging 3.7 assists per game -- to take on an even larger playmaking role with Conley out, and Chandler Parsons could eventually help pick up the slack if he can get back on the floor -- however he is out for at least another week, if not longer.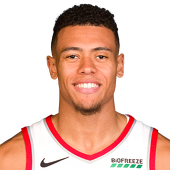 One player you might want to target in Fantasy is rookie Wade Baldwin , the No. 17 pick in June's draft. Baldwin has had his own struggles this season -- 33.3 percent from the field, 18.2 percent on 3-pointers -- but he represents an upside play given his youth and pedigree. He has been in and out of the rotation of late, but has impressive defensive potential and might offer a bit more upside than Harrison at this point -- he had six points and three assists in 15 minutes after Conley went down Monday.
Baldwin isn't much more than a deep-league flier given how raw he has looked, so don't look at him as a potential Conley replacement at this point. Obviously, you won't be able to replace Conley's production on the waiver wire, but there should be better options out there than the Grizzlies' guys. Target Jamal Murray or Jameer Nelson in Denver, perhaps, or even D.J. Augustin , who had 11 points and five assists in his start Sunday for the Orlando Magic .
Some other options who might be available are:
Tyreke Evans (8 percent),

Deron Williams

(91 percent), or

Jordan Clarkson

(92 percent), though they are likely unavailable in your leagues
Matthew Dellavedova (48 percent) won't score much, but he hits 3-pointers and is averaging 6.8 assists with just 2.4 turnovers per game over his last five games

Sergio Rodriguez

(54 percent) is going to have to fight off

Jerryd Bayless

for minutes eventually, but continues to contribute for the

Philadelphia 76ers

with Bayless still nursing that wrist injury
The

Miami Heat

have been forced to make due with their own injuries, and guys like

Tyler Johnson

(68 percent),

Josh Richardson

(55 percent), and even

Rodney McGruder

(1 percent) have taken advantage recently

Patty Mills

(31 percent) is averaging 13.6 points and 2.6 assists per game over his last five, and can at least make up for some of Conley's lost shooting
Chris Towers highlights the moves to know about from the first week of NBA free agency.

Gordon Hayward's value doesn't change much, but his decision to join the Celtics could have...

Chris Towers breaks down the Fantasy ramifications of the huge Paul George trade.
The Chris Paul-to-Houston trade obviously shakes up the NBA landscape. Chris Towers tries to...

Rookies are tough to rely on in Fantasy. Chris Towers looks at five he won't be investing in...

In the afterglow of the NBA Draft, Chris Towers looks at which rookies can make a difference...