Fantasy Basketball Week 19 Waiver Wire: Reverberations from trade deadline still being felt
The impact of the trade deadline is still being felt just as much for players who didn't change teams like Nikola Mirotic and Jameer Nelson. Heath Cummings looks at the top options for the Waiver 19 Wire.
• 2 min read
It's the first full week after the All-Star break and we're officially heading down the stretch towards the Fantasy playoffs. Most leagues have two weeks left until the playoffs, so there's little time to worry about the future if you're battling for a playoff spot. It's go time.
While last week's theme of targeting guys affected by the trade deadline didn't change, the names certainly did. The guys we're adding have mostly seen a big increase in either playing time or performance since the break. If it was earlier in the season I might tell you it's just hot streak, but in March it doesn't matter. Ride that hot streak to the playoffs.
Add These Guys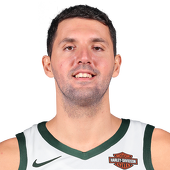 Mirotic is the ultimate "shooter's shoot" player who has provided little else throughout most of his career. But in his two games since Taj Gibson was traded, he has compiled 18 rebounds while scoring 34 points. If Mirotic can be even a two-category contributor that would make him must-own with his increased minutes and upside.
In deeper leagues you should also take a look at Bobby Portis.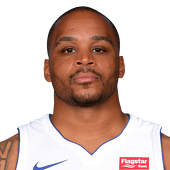 Nelson was affected by news at the break as well, but it wasn't a trade. The Nuggets named him a starter for the rest of the year after waffling between him and Emmanuel Mudiay most of the season. There's nothing exciting about Nelson, but he has averaged 12 points and six assists in starts this year. He could also be a sneaky source of 3's because he averages almost two per start.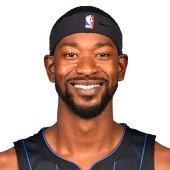 Of all the players dealt over the past two weeks, Ross may be the one we slept on. He has played at least 32 minutes in his first two games in Orlando and scored 37 points in just two games. 
I wouldn't expect him to score at anywhere close to that rate, but he has averaged 15 points in the 10 games in which he has played at least 30 minutes this season.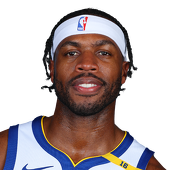 Buddy Hield
SG / Sacramento (65% Owned)
PPG:
8.8
RPG:
2.9
APG:
1.4
Now that we're done making fun of the Kings for giving away DeMarcus Cousins, it's probably a good time to remember that they love Buddy Hield and are heavily invested in his success. Hield has played 26 minutes and taken 10 shots in each of his first two games as a King. At his season-long efficiency that's going to translate to 11-12 points and probably close to two 3-pointers per game.
As far as guards go, he won't be a liability in rebounding, either. 
Cut Them Loose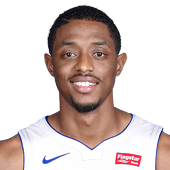 I assume you guys were holding on to Knight for the same reason I was, hoping he'd get traded. Well he didn't, and he hasn't played since the All Star break. Knight needs at least one injury to get get back into the rotation and doesn't have much upside even if he does.
I'd rather speculate on just about any other injury replacement ahead of Knight. 
Chris Towers highlights the moves to know about from the first week of NBA free agency.

Gordon Hayward's value doesn't change much, but his decision to join the Celtics could have...

Chris Towers breaks down the Fantasy ramifications of the huge Paul George trade.
The Chris Paul-to-Houston trade obviously shakes up the NBA landscape. Chris Towers tries to...

Rookies are tough to rely on in Fantasy. Chris Towers looks at five he won't be investing in...

In the afterglow of the NBA Draft, Chris Towers looks at which rookies can make a difference...