Fantasy Basketball Week 20 Waiver Wire: Tyler Ulis, Alan Williams breaking out for Suns
With the Suns engaged in tank mode, Chris Towers takes a look at some young players who are benefiting from an increase in playing time.
There are few things better for Fantasy than a team in full-on tank mode, and the Phoenix Suns are there. 
The results won't be much different -- this team is going to lose a lot of games no matter what -- but the path they'll take to get there will be much more fruitful for Fantasy purposes.
The Suns have plenty of young talent, and have had it all season, but those guys are really going to get the spotlight down the stretch. Tyson Chandler has received four straight DNP-Coach's Decisions, Brandon Knight has sat out as many and the trade deadline saw veteran P.J. Tucker shipped to Toronto in a long-expected move. 
There are going to be plenty of opportunities for young guys, and the Suns will be a team you need to play close attention to, because the rotation could change on a nightly basis depending on who is hot.
This will be a team that makes plenty of appearances in this space down the stretch, but I want to focus on two young guys making the most of their opportunities of late: big man Alan Williams and (very) little man Tyler Ulis .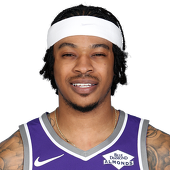 Starting with Ulis, a rookie point guard who was an early second-round pick out of the University of Kentucky Wildcats despite weighing in as the lightest player in combine history. Listed at 5-foot-10 and 150 pounds, Ulis doesn't fit the mold of an NBA player, but you can't deny his production of late. He's has been establishing personal-best marks on a nightly basis: a career-high seven assists last Tuesday, topped by eight Thursday; he then scored a career-high 14 points Friday before leading the Suns to an unlikely win over the Boston Celtics with 20 points Sunday.
Ulis isn't much of a shooter, having made just two 3-pointers over his last four games, however his minutes are trending upward, and with Eric Bledsoe capable of holding his own against shooting guards, there aren't too many obstacles to playing time. He is putting up 12.8 points and 6.8 assists per game, and while I might prefer the likes of Jeremy Lin or Cory Joseph on the wire, Ulis is a nice option at this point.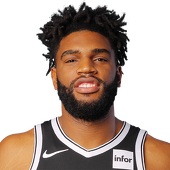 Williams isn't quite as flashy, but he has arguably been even better for the Suns of late, logging double-doubles in four of his last five since taking on a bigger role. He has averaged 13.8 point, 11.6 rebounds and 3.0 combined blocks and steals per game in 28.2 minutes in that span, and his activity level continues to keep him on the board. The Suns might have more heralded young frontcourt players like Marquese Chriss , Alex Len  or Dragan Bender , but none has been better than Williams of late. Now, if they would just let him start, so he can get center eligibility.
Add These Guys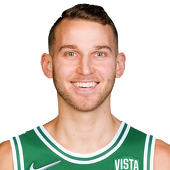 With Joel Embiid shut down for the season, the Philadelphia 76ers ' have been forced to pivot from centering their offense around him to just trying to figure out who else might be a keeper here. Dario Saric is, obviously, but it's up in the air beyond him. Stauskas has been a disappointment since the Sacramento Kings made him the No. 8 pick in 2014, but he is getting plenty of minutes lately for the Sixers and, occasionally, shows flashes of really strong play. Saturday against the Detroit Pistons was a notable example.
Stauskas, who had scored just 14 points in his previous two games on 4 of 17 shooting, went 10 for 15 Saturday, dropping 24 points in 37 minutes against the Pistons. His play remains up and down, but he is arguably the No. 2 or 3 offensive option behind Saric and Jahlil Okafor , and he has contributed 12.4 points, 3.6 rebounds, and 2.0 3-pointers per game over his last five. He will likely never blow you away, but with a healthy enough role down the stretch, Stauskas can be useful.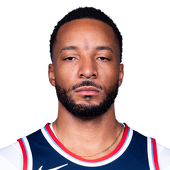 Even with the trade of Terrence Ross to Toronto, playing time remains inconsistent for Powell, however things could be trending up. After averaging just 15.8 minutes per game in the first four after the All-Star break, Powell topped 25 in each of the next two, Friday and Saturday. At this point, the only question with Powell is playing time, so it shouldn't be much of a surprise that he combined for 33 points across the two games. As long as he can get to 25 minutes per game, Powell should be a solid contributor in scoring and shooting, and can even be a sneaky option as a free-throw specialist, having racked up 17 attempts in his last three games. From an 80 percent free-throw shooter, that's very helpful.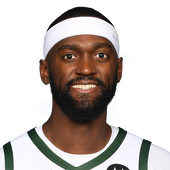 We'll turn our attention to another streaky member of the Chicago Bulls ' frontcourt shortly, but for now, let's appreciate Bobby Portis . Portis showed real flashes as a rookie, but has found himself buried for most of his first two seasons behind more polished, reliable options. However, he can be a very productive player on both sides of the floor when he gets the opportunity and puts in the effort, and that's what we're seeing lately.
Portis didn't do much in the first two games after Taj Gibson's trade, but he has been terrific in three since, scoring in double figures  in each, while averaging 13.3 points and 8.7 rebounds over the last three. Portis has even hit four 3-pointers in that span, showing off range that could make him a real long-term fit in Fred Hoiberg's system. The Bulls need to figure out what they have in Portis and he could get a chance to shine down the stretch.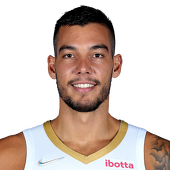 A poorly timed ankle injury might end up being a huge win for Fantasy owners, because Willy Hernangomez might still be available in your league. If he is, and you need big-man help, go out and get him right now because he could be on the verge of big things. Hernangomez is set to start for the rest of the season at center with Joakim Noah out, and there's a lot to like about what the 22-year-old Spaniard has shown so far.
He was limited in his return from injury Sunday against the Golden State Warriors , but was unsurprisingly productive, taking advantage of their thin frontcourt for 8 points and 5 rebounds in his 14 minutes. He has made the most of his opportunities all season long and was averaging 11.1 points, 9.8 rebounds and 1.9 combined blocks and steals in his 11 games before the injury. He missed nearly a week, but should see close to 30 minutes per game once healthy, and could be a consistent source of double-doubles and defensive numbers, with strong efficiency across the board. Not a lot has gone right for the New York Knicks this season, but they appear to have found a gem in the second-rounder from the 2015 draft.
Cut 'Em Loose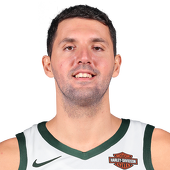 Nikola Mirotic still shows that tantalizing flashes, such as when he dropped 34 in his first two games back from the All-Star break. There's no question he's a talented player, however after two-and-a-half years of frustration, we should know better than to trust him. Mirotic had just 19 points in his next three games. That's the story of his career, and until he gets a change of scenery it might be best to just stop placing any kind of expectations on him. If you want to keep stashing him in the hopes he puts it together over the final month-plus, I can't exactly blame you, but he probably isn't worth the headache anymore.
Chris Towers highlights the moves to know about from the first week of NBA free agency.

Gordon Hayward's value doesn't change much, but his decision to join the Celtics could have...

Chris Towers breaks down the Fantasy ramifications of the huge Paul George trade.
The Chris Paul-to-Houston trade obviously shakes up the NBA landscape. Chris Towers tries to...

Rookies are tough to rely on in Fantasy. Chris Towers looks at five he won't be investing in...

In the afterglow of the NBA Draft, Chris Towers looks at which rookies can make a difference...