Fantasy Basketball Week 22 Waiver Wire: Richaun Holmes, Mindaugus Kuzminkas getting more run
With the season winding down, teams are turning over the reins to the young guys, Chris Towers says.
Pedigree isn't everything. It'll get your foot in the door and get you a chance in the NBA, but you can only rely on potential for so long before you have to start contributing.
It works the other way too, of course. Second-round picks, or undrafted players, have to work twice as hard and prove twice as much just to get a chance. However, once you do, at some point it doesn't matter what you were supposed to be before you got in the door. Richaun Holmes wasn't supposed to be much, but it's pretty clear at this point, with Joel Embiid out, he is the Sixers' best center.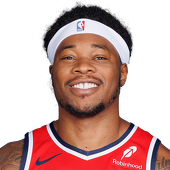 That goes for whether Jahlil Okafor is active or not, though he hasn't been often lately as he continues to deal with knee issues. Holmes isn't as skilled as Okafor, and you would never dream of just throwing the ball down to him in the post to create for himself, but he continues to produce anyway.
Holmes is averaging 29.4 minutes per game over the last five, and he continues to put up strong all-around numbers, averaging 12.4 points, 7.8 rebounds, 2.0 assists, and 2.4 combined steals and blocks per game in that span. Holmes has been a much better fit for the 76ers than Okafor was, and even newcomer Shawn Long has impressed of late, scoring in double figures in three straight entering play Monday, averaging 15.3 points and 7.7 rebounds per game in that span.
At this point, the 76ers would like to see Okafor put in a few good weeks to close out the season, because they need to see what he might be after trading Nerlens Noel. With Embiid's injury issues clouding the future, Okafor's struggles loom larger than ever. However, Holmes might just be the better option, both in the short term and long term.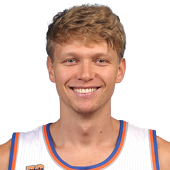 With another lost season nearly in the books, the Knicks have little incentive to push Carmelo Anthony at this point. He has sat out the team's past two games with a sore left knee, and there is no reason to expect him to play at anything less than 100 percent. That obviously opens up big opportunities over the last few weeks of the season, especially if Anthony ends up being shut down.
Mindaugas Kuzminskas got the start in the first two games without Anthony, playing 68 minutes combined, and he has taken advantage of his opportunity. Kuzminskas has scored 33 points in two games, on 11 of 20 shooting, with five 3-pointers between his two games. Kuzminskas hasn't been consistent in his rookie season, but he has flashed 3-point range and some playmaking, and could be in line for big minutes down the stretch.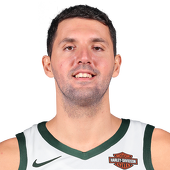 Given how inconsistent he has been throughout his career, it's not hard to blame the Bulls for not fully trusting Nikola Mirotic. However, it could be a chicken-and-egg situation, where his inconsistent role throughout the years has contributed, at least somewhat, to Mirotic's struggles. Because, when he gets consistent opportunities to spread his wings, Mirotic has proven he has the ability to be a difference-maker in the NBA.
The latest example is his most recent four-game stretch, during which Mirotic has averaged 19.8 points, 4.8 rebounds and 1.8 assists per game for the Bulls. That stretch has coincided with Dwyane Wade's elbow injury that has shut him down for the season. There will inevitably be bumps in the road for Mirotic, but with a consistent role and playing time, he could end up being a real Fantasy contributor down the stretch.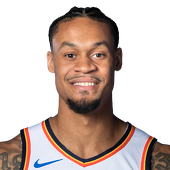 K.J. McDaniel has always been more interesting in theory than in practice. He's got wing size, has enough athleticism to rack up blocks and steals while nailing enough 3-pointers to contribute in that category as well. In practice, he's never really locked down a consistent role because he just hasn't been good enough. 
That's less of a prerequisite in Brooklyn than other places these days because "interesting" is usually enough to get you on the court for the Nets. McDaniels has played 20-plus minutes in four straight for the Nets, averaging 12.0 points, 0.8 3-pointers and 1.8 combined blocks and steals in that span. There's no guarantee he can keep this up, but the Nets have managed to go 3-1 in that stretch, so maybe McDaniels really has figured something out.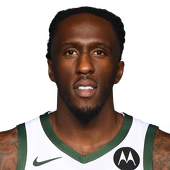 The Hawks have done a good job finding useful options for cheap on the wings, but they have to be hoping Taurean Waller-Prince can be more than that after they invested the No. 12 pick in him this June.
Prince hasn't been much of a contributor for most of his rookie season -- not a great sign for a 22-year-old rookie -- but he has been seeing a larger role of late, logging at least 29 minutes in four of the past six games. Prince's shot hasn't been falling in that time, however he did score 17 points in his first career start Sunday, while adding six rebounds, one assist and three steals. 
Prince has multiple steals in three straight games, to boot, and could be an interesting option down the stretch as the Hawks try to navigate a series of huge injuries in their rotation. 
Chris Towers highlights the moves to know about from the first week of NBA free agency.

Gordon Hayward's value doesn't change much, but his decision to join the Celtics could have...

Chris Towers breaks down the Fantasy ramifications of the huge Paul George trade.
The Chris Paul-to-Houston trade obviously shakes up the NBA landscape. Chris Towers tries to...

Rookies are tough to rely on in Fantasy. Chris Towers looks at five he won't be investing in...

In the afterglow of the NBA Draft, Chris Towers looks at which rookies can make a difference...