Fantasy Basketball Week 22 Waiver Wire: Skal Labissiere, Jordan Crawford getting opportunities down stretch
The Kings are still losing games, but at least the young guys are showing signs of promise, and Fantasy owners have taken note, Chris Towers says.
The Sacramento Kings ' decision to trade DeMarcus Cousins before the deadline was widely seen as a throw-in-the-towel move, aimed at ensuring the team wouldn't lose a protected first-round pick owed to Chicago this summer. The divorce with Cousins was a long time coming, and the team has gone 3-10 since, pushing the Kings into contention for a top-five lottery pick this season.
That the trade has also given them an opportunity to see what they have in some of their young talent isn't just an added bonus, of course. The Kings have to look forward with both eyes on the future now that Cousins is gone, and it's not all about draft picks; there are young guys here who could be a part of the next successful Kings team. And, with just a few weeks left in the season, those players can also make an outsized impact on Fantasy championships all over.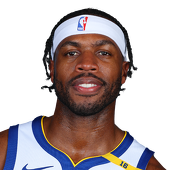 Take the main piece returned in the Cousins trade, Buddy Hield . Hield has been a revelation since getting to Sacramento, shooting 50.0 percent from the field and 46.0 percent on 3-pointers, improving dramatically on what had been a pretty ugly first half with the New Orleans Pelicans . Hield has upped his scoring average from 8.6 with the Pelicans to 13.7 with the Kings, but it's what he showed Sunday that should make Fantasy players look to add him wherever he is available.
Hield shot 8 for 14 from the field, including two 3-pointers, numbers that are better than they look at first glance, since they came against the elite Spurs' defense. He also took on a larger playmaking role, tying a career-high with five assists, his first game with more than three since getting to Sacramento. Hield isn't a point guard, but it would make sense for the Kings to give him a bit more leash down the stretch, to see how much he can develop as a playmaker. That potential makes him more interesting than just the shoot-first, shoot-last player he has mostly been with the Kings.
Hield isn't the only interesting young guy here, of course. He has been joined by Willie Cauley-Stein as a second-half breakout, but rookie Skal Labissiere might be the most interesting prospect of the bunch. Considered one of the top prospects in his class entering his freshman season at Kentucky Wildcats , Labissiere wasn't able to make much of an impact, and end up falling all the way to No. 28, where the Kings scooped him up with a  Suns' pick.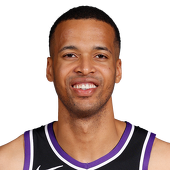 Labissiere didn't play much at all in the first half of the season, but he has been a revelation of late, averaging 11.1 points and 6.1 rebounds in just 17.5 minutes per game. He has proven more skilled than expected, and has been able to sustain his efficiency even in a larger role, and he enters Week 22 (March 20-26) of the Fantasy season riding a four-game double-digit scoring streak, including a massive 32-point game against Phoenix last week. Labissiere has shown range out to the 3-point line, and even a nimble post game, in addition to the expected athleticism.
Labissiere still isn't playing huge minutes every night, but he has shown he can be a useful contributor even in 20-ish minutes per game. That number could even go up as we reach the final 10 or so games, so don't be surprised if the Kings decide to feature him even more moving forward. Labissiere is a must-own player for Dynasty and keeper leagues, but even in seasonal leagues, he's looking like a gem right now.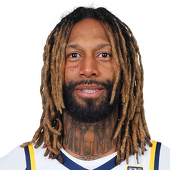 The Miami Heat have played like a top-flight team for nearly two months, long enough that we can't just write it off as a fluke. It doesn't make much sense, but Eric Spoelstra is thriving with his island of misfit toys, and nobody has proven a better fit than James Johnson . He has been a revelation, shedding weight and morphing into a do-it-all demi-star, in the mold of Draymond Green. He has been consistently productive all season, but especially stepped up with Dion Waiters injured over the past two games. In that span, Johnson has put up 41 points, 11 assists, nine rebounds, seven combined blocks and steals, three 3-pointers and only two turnovers, elite production in nine-category play.
His unconventional style is emblematic of everything the Heat have done right and, if he happens to be on the wire in your league, he's a no-brainer add with Waiters' health very much in doubt.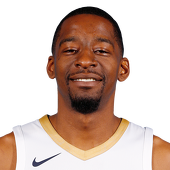 I was skeptical that Jordan Crawford would be able to make any kind of an impact for the Pelicans after being signed to a 10-day contract, but he has certainly proven me wrong. Crawford has provided a much-needed scoring punch off the bench, averaging 14.3 points in just 22.4 minutes per game for the Pelicans. I'm not convinced he can sustain the kind of shooting numbers (51.3 percent from the field, 50.0 percent on 3-pointers) he has so far, but it's not unreasonable to expect him to get a bigger role at some point if he continues to play this well.
He isn't an ideal fit in a starting lineup that has Jrue Holiday , Anthony Davis , and DeMarcus Cousins dominating the ball, but he is a willing shooter, if not always a reliable one. That is a valuable skill set for a team that desperately needs floor spacing. Add in some decent playmaking -- 2.7 assists per game in just 22.4 minutes -- and Crawford certainly looks worth the roster spot at this point.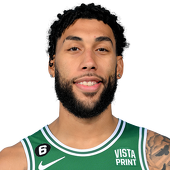 In college, Denzel Valentine was a do-it-all wing who only slipped in the draft due to concerns about injuries. He has proven healthy so far in the NBA, but hasn't been able to make his impact on the game. Part of that is playing on a team that just hasn't had much of a need for ball-handling on the wings with Dwyane Wade and Jimmy Butler around. However, with Wade out for the season, it's going to be more of a need, as he showed in dishing out four assists against the Jazz.
  Valentine is playing nearly 30 minutes with Wade out, and is averaging 11.0 points, 7.0 rebounds, 2.8 assists, and 2.8 3-pointers per game over the past four. Valentine's ability to hit the 3-pointer will keep him on the floor, and the rest of his skills should make him Fantasy relevant. 
With Gordon Hayward potentially done for the year, the Celtics have a big hole to fill in the...

Chris Towers gives you his favorite late-round sleepers, and some bold predictions for the...

Isaiah Thomas and Otto Porter could destroy your Fantasy basketball season
SportsLine simulated the entire NBA season 10,000 times and identified must-draft Fantasy Basketball...

Expectations are everything in Fantasy, and we're looking at preseason awards odds with a Fantasy...

When you've got the top pick, you have an easy choice to make: Just take Russell Westbrook....