2016 Fantasy Football Draft Prep: Picking at No. 1 overall in standard leagues
It's our annual pick-by-pick series where we help you draft from a specific spot in the first round. At No. 1 overall in a standard league, Dave Richard thinks running back is still a way to go.
When it comes to Fantasy Football, it's your job to be prepared. Every year, it's our job to help you prepare, which is why Jamey Eisenberg and I take part in a two-man draft. It's to give you an example of what you might (and might not) expect when it comes to drafting in your 12-team non-PPR league.
Naturally, there are picks that we love, some we hate and some we wish we could have had. By the time you're done reading this you should at least have a baseline of what we'd recommend doing from your draft slot.
Here is my team at No. 1 overall in a standard format ...
1.1

Todd Gurley

, RB,

Los Angeles Rams

2.24

Devonta Freeman

, RB,

Atlanta Falcons

3.25

Aaron Rodgers

, QB,

Green Bay Packers

4.48

Michael Floyd

, WR,

Arizona Cardinals

5.49

Greg Olsen

, TE,

Carolina Panthers

6.72

Jarvis Landry

, WR,

Miami Dolphins

7.73

Kevin White

, WR,

Chicago Bears

8.96

Jordan Howard

, RB, Bears
9.97

Willie Snead

, WR,

New Orleans Saints

10.120

Tyler Eifert

, TE,

Cincinnati Bengals

11.121

Theo Riddick

, RB,

Detroit Lions

12.144 Bengals DST
13.145

Stephen Gostkowski

, K,

New England Patriots

14.168

Jameis Winston

, QB,

Tampa Bay Buccaneers
My move in non-PPR leagues is to go with a stud running back first. They're rare and they carry the most potential.
Getting a young, touch-heavy rusher with plenty of goal-line opportunities like Gurley gives my team a difference-maker at his position much like one of the elite receivers at their spot or Rob Gronkowski among tight ends.
I don't mind the risk -- you must be willing to take some chances in building your team -- because the reward is great. Typically, the elite running backs post more Fantasy points year-to-date than the elite wide receivers.
But perhaps the thing I like best about picking No. 1 overall is the quality of player left when you're up in Rounds 2 and 3.
Normally I like going with two receivers with my next two picks but in this draft I had last year's Fantasy breakout darling Devonta Freeman and top quarterback Aaron Rodgers fall in my lap. I couldn't resist, even if Freeman is a player I'm nervous about drafting.
Had I stuck with receivers then I would have picked up Keenan Allen and Brandon Marshall . They're not bad, but locking up two great running backs and my favorite quarterback in Fantasy with my first three picks gives me a head start I couldn't have imagined.
Naturally, my focus shifted to receiver in Rounds 4 and 5. I love Michael Floyd's potential in a potent Cardinals offense and I just know what to expect from Greg Olsen. Frankly, I didn't love any of the other receivers waiting for me in Round 5 ( Jeremy Maclin was the best available) so I settled on Olsen over a No. 2 wideout. Normally I wouldn't wait this long for a No. 2 receiver.
The waiting paid off in Rounds 6 and 7 as I corralled two young pass catchers in Jarvis Landry and Kevin White. Between the two of them I should be able to field a second wideout every week and have a flex to at least start the season with.
The rest of my draft was focused on snatching up players with high upside along with some depth. I didn't take as many running backs as I normally do, but with Gurley and Freeman at the top of my board, I didn't feel any pressure to do so. I even passed on a shelf running back for Winston, figuring I had a better chance of dealing off Winston for roster help in-season rather than finding a magical stud running back at 168th overall.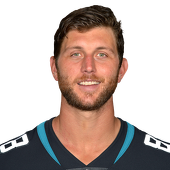 Tyler Eifert
TE / Cincinnati Bengals (2015 stats)
TAR:
74
REC:
52
YDS:
615
TD:
13
There is absolutely no downside in taking Eifert with the 120th overall selection, especially since I already had Greg Olsen. Eifert is a trade chip. Once he's back in his groove I can ship him off in a deal to turn my team into a contender for the championship.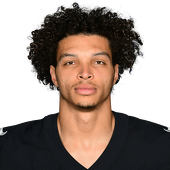 Willie Snead
WR / New Orleans Saints (2015 stats)
TAR:
101
REC:
69
YDS:
984
TD:
3
Honestly, I don't have a pick I regret. If there's one I'm unexcited about it's Snead. My decision to pass on receivers left me with a group I like but don't love. They'll get me started this season. Snead is my fourth receiver, so there's no pressure to put him in my lineup right away, but if he doesn't come out of the gate hot, I'm cutting him for a receiver who is.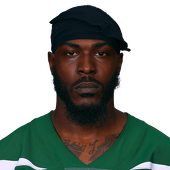 Tevin Coleman
RB / Atlanta Falcons (2015 stats)
ATT:
87
YDS:
392
TD:
1
REC:
2
REC YDS:
14
REC TD:
0
Don't expect Tevin Coleman to go in Round 7 in your draft unless he tears it up this preseason. It stunned me to see him go when he did. It would have made much more sense to me if someone took him before I needed him in Round 8. I wish I had him on my team but I can't justify taking him at 73rd overall.
Heath Cummings talks about making the most of ownership estimates and the value of A.J. Green...

Jamey Eisenberg gives you sleepers to use for Week 3, as well as a DFS lineup to follow for...

Got a tough decision to make with your lineup for Week 3? Use Dave Richard's Lineup Cheat Sheet...
Our experts do the rankings so you don't have to. Here are their top plays for each position,...

Your team hasn't performed the way you hoped it would so far. That's okay, because in Week...

Proven computer model says bench Drew Brees and start Jared Cook this week