2017 Fantasy Football Draft Prep: Breakouts 2.0
Jamey Eisenberg expects 2017 to be the year Ameer Abdullah and Donte Moncrief, among others, finally have breakout performances.
• 15 min read
We all want breakout players. They are the guys who can make the biggest difference for your Fantasy team if you draft them at the right price.

But as the offseason goes on, and NFL rosters get finalized and more information comes out, the cost of these players tends to rise. And several breakout candidates are already becoming quite expensive with their expected Average Draft Position. 
For example, we wrote about players like Jameis Winston , Isaiah Crowell , Paul Perkins and Terrelle Pryor in March in our Breakouts 1.0. Since then, as Fantasy owners have realized the upside for these guys, I've seen them flying off draft boards as early as Round 3 for players like Crowell and Pryor, which in some cases is frustrating.

And it might get worse. You guys have become smart enough to realize that if someone has the potential to be a Top 10 player, you spend whatever it takes to get them.

Several players in Breakouts 2.0 fall into that category. But before we look ahead, let's do a quick review. Here are the players from Breakouts 1.0: 
Jameis Winston, QB, Buccaneers

Derek Carr

, QB, Raiders
Isaiah Crowell, RB, Browns 

Rob Kelley

, RB, Redskins
Paul Perkins, RB, Giants 

Ty Montgomery

, RB, Packers 
Terrelle Pryor, WR, Browns 

Sammy Watkins

, WR, Bills 

Tyrell Williams

, WR, Chargers 
J.J. Nelson, WR, Cardinals 

Cameron Brate

, TE, Buccaneers 

Hunter Henry

, TE, Chargers 
Of these guys, I'm still excited about Winston, Carr, Crowell, Perkins, Pryor, Watkins and Henry. These are all players I plan to target -- heavily -- in the majority of leagues I play in this season. But that's not the case for the others.

Following the NFL Draft, Kelley ( Samaje Perine ), Montgomery (Jamaal Williams), Tyrell Williams ( Mike Williams ) and Brate (O.J. Howard) got significant company, which lowers their Fantasy value. And Nelson can still be a third-year breakout candidate, but John Brown 's return to health lowers the ceiling for Nelson, who is only worth a late-round pick.

We'll do one more version of this column -- Breakouts 3.0 (coming in training camp) -- but these are the guys who will help you win your Fantasy league this year. And we all want those kinds of players on our roster, no matter the cost.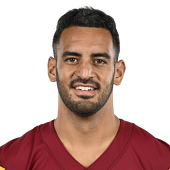 Marcus Mariota
QB / Tennessee (2016 stats)
CMP %:
61.2
YDS:
3,426
TD:
26
INT:
9
RUSH YDS:
349
RUSH TD:
2
This has been some offseason for Marcus Mariota . The Tennessee Titans used three of their first four draft picks to select receiver Corey Davis in the first round, receiver Taywan Taylor in the third round and tight end Jonnu Smith in the third round, and then Tennessee also added free agent receiver Eric Decker. Wow. When you add in Rishard Matthews and Delanie Walker , Mariota has a potentially dominant receiving corps on paper with some legit weapons. It also helps that Mariota should be fine for training camp after breaking his leg in Week 16 last year. Before getting hurt, Mariota was having an outstanding campaign with 3,426 passing yards on 61.2 percent completions with 26 touchdowns and nine interceptions along with 349 rushing yards and two touchdowns. He had some big weeks with at least 21 Fantasy points in a standard league in 10 games, but he also scored nine points or less in five others. We hope the highs remain high with Mariota in his third season, and that he can eliminate the lows. And he should benefit with his new targets in the passing game, while also playing behind a standout offensive line, which was ranked No. 1 in 2016 by Pro Football Focus. When you include DeMarco Murray and Derrick Henry , the Titans could turn into an explosive offense this year, and that should help Mariota have a big season.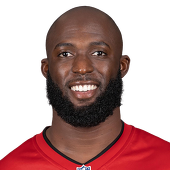 Leonard Fournette
RB / Jacksonville (2016 stats at LSU)
ATT:
129
YDS:
843
TD:
8
YPC:
6.5
REC:
15
REC YDS:
146
Say what you want about the value of running backs in the NFL Draft, but the Jaguars made the right move to select Leonard Fournette at No. 4 overall from LSU. He could be the missing piece in Jacksonville to turn this offense around, and he will obviously be the focal point when the Jaguars have the ball. Fournette showed he was a beast at LSU with 616 carries for 3,830 yards (6.2 yards per carry) and 40 touchdowns along with 41 catches for 526 yards and one touchdown over three years. He averaged at least 5.5 yards per carry in each season, and he should be among the best Fantasy running backs this year, even as a rookie, which is why he makes this list. Now, don't compare him to Ezekiel Elliott , who also was the No. 4 overall selection in 2016 to the Cowboys, because Jacksonville's offensive line isn't close to the one in Dallas (although the additions of Branden Albert and Cam Robinson definitely helps). But also don't assume the Jaguars are going to be a bad team. The defense should definitely be better with the additions of free agents Calais Campbell , A.J. Bouye and Barry Church , and Jacksonville shouldn't be in the position of chasing points, which makes the run game more viable and should also help Blake Bortles . There's a hefty price to pay for Fournette coming into this year, but he should be worth it. You should plan on drafting him in Round 2 in the majority of leagues, and he should be the No. 1 rookie running back this year.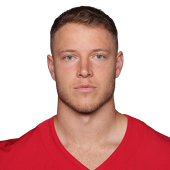 Christian McCaffrey
RB / Carolina (2016 stats at Stanford)
ATT:
253
YDS:
1,603
TD:
13
YPC:
6.3
REC:
37
REC YDS:
310
REC TD:
3
There are some Fantasy analysts who consider Christian McCaffrey going to the Panthers a bad fit because of conflicting styles of play. And there are others who consider him the best rookie of this class. I'm in the middle of that spectrum, although I expect McCaffrey to be just fine in Carolina. The Panthers might know him better than any other team, since his former running backs coach at Stanford, Lance Taylor, is now Carolina's receivers coach. Taylor joined the Panthers' staff this offseason, and coach Ron Rivera said the team "had some pretty good tape that probably nobody else in the league saw" on McCaffrey as a result. He's an elite-level talent who had consecutive years of at least 1,900 total yards and 13 total touchdowns over the past two seasons at Stanford. McCaffrey will initially share playing time with Jonathan Stewart , but it shouldn't be long before McCaffrey is getting the majority of touches, especially if Stewart gets hurt. And owners in PPR leagues are going to love McCaffrey, who had at least 37 catches in each of his past two seasons in college. Fournette should be the first rookie running back drafted in the majority of leagues, but McCaffrey won't be far behind. He's a solid No. 2 running back in all formats worth drafting by Round 4, and he should make an immediate impact as a rookie this year. 

Joe Mixon
RB / Cincinnati (2016 stats at Oklahoma)
ATT:
187
YDS:
1,274
TD:
10
YPC:
6.8
REC:
37
REC YDS:
538
REC TD:
5
We're not here to talk about Joe Mixon 's character or his off-field concerns. Hopefully, he's learned from his mistakes, and we can just talk about football with Mixon moving forward now that he's with the Bengals. When he's on the field, Mixon has proven to be an exceptional running back, and he just had 187 carries for 1,274 yards (6.8 yards per carry) and 10 touchdowns along with 37 catches for 538 yards and five touchdowns in 2016 at Oklahoma. He should prove to be better than Jeremy Hill , who has struggled the past two years as the starter in Cincinnati, and Giovani Bernard is coming off last year's torn ACL. It would be a disappointment if Mixon isn't the starter for Week 1, but we expect him to get the majority of touches for the Bengals this year and post solid stats. Keep in mind that as bad as Hill has been in 2015 and 2016 -- he rushed for an average of 222 carries for 817 yards (3.6 yards per carry) -- he still scored 21 total touchdowns over that span and was a top-20 Fantasy running back in standard leagues in each season. That should be the range where Mixon finishes this year, and he's worth drafting in Round 4 in the majority of leagues. The Bengals needed a difference-maker in their backfield, and Mixon could be that guy. He could also be a difference-maker for Fantasy owners, and we expect his performance on the field to be stellar this season.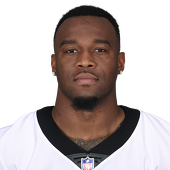 Mike Gillislee
RB / New England (2016 stats with Buffalo)
ATT:
101
YDS:
577
TD:
8
YPC:
5.7
REC:
9
REC YDS:
50
REC TD:
1
In 2016, Mike Gillislee scored nine total touchdowns as the backup running back in Buffalo behind LeSean McCoy. Now, he's replacing LeGarrette Blount as the potential starter for the Patriots, and Blount just led the NFL in rushing touchdowns last year with 18. We wish it was a guarantee that most of those touchdowns would go to Gillislee, who will share the workload in New England with Dion Lewis , Rex Burkhead and James White , but it's clearly a crowded backfield. However, Gillislee has the most upside of that group for Fantasy owners with his potential to be the big back for the Patriots and work at the goal line because he's 5-foot-11, 219 pounds. Along with his nine touchdowns last year, Gillislee also had 101 carries for 577 yards (5.71 yards per carry) and nine catches for 50 yards, and he finished as the No. 26 Fantasy running back in standard leagues. We have much higher expectations for him this year, but Fantasy owners could be skeptical since he's now playing for Bill Belichick, who has a history of toying with his backfield. That, hopefully, will drive his price down, but we still see Gillislee being drafted in Round 5 in standard leagues and after Round 6 in PPR. The touchdowns will be the deciding factor on Gillislee's Fantasy value this year, and if he scores around 10, it will be a successful campaign.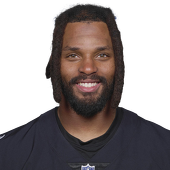 Ameer Abdullah
RB / Detroit (2016 stats)
ATT:
18
YDS:
101
TD:
0
YPC:
5.6
REC:
5
REC YDS:
57
REC TD:
1
Ameer Abdullah is expected to be fine coming off last year's foot injury, which cost him 14 games and ended up being a Lisfranc tear. And he returns to a great situation. The only competition the Lions added this offseason for Abdullah in their backfield was Matt Asiata , but he's likely more of a threat to backups in Zach Zenner and Dwayne Washington . Abdullah should be Detroit's starter, and the Lions upgraded their offensive line with the free agent additions of right tackle Rick Wagner and right guard T.J. Lang. The injury to left tackle Taylor Decker (shoulder) will hurt, but the unit should still be good, especially if Decker is back by the middle of the season. Abdullah was inconsistent as a rookie in 2015 before getting hurt last season, but he looked on his way to a breakout campaign in 2016 with 18 carries for 101 yards (5.6 yards per carry) and five catches for 57 yards and a touchdown before his injury in Week 2. It's a small sample size, but we hope it's a sign of what Abdullah can produce. He'll lose touches, especially in the passing game to Theo Riddick , and someone from Zenner, Washington or Asiata could impact him at the goal line. But the Lions are committed to Abdullah, and Fantasy owners should be as well. He's worth drafting as early as Round 5 in the majority of leagues.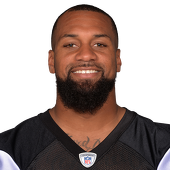 Donte Moncrief
WR / Indianapolis (2016 stats)
TAR:
56
REC:
30
YDS:
307
TD:
7
Donte Moncrief had a rough year in 2016, which was his third season in the NFL. Instead of a breakout campaign, he finished with just 30 catches for 307 yards and seven touchdowns on 56 targets in only nine games due to a shoulder injury he sustained in Week 2. While the seven touchdowns were nice and saved his Fantasy value, he only had two games with more than 50 receiving yards, and his best outing was 64 yards in Week 1. But entering a contract year, we're going with Moncrief again as a breakout candidate -- what can I say, I'm loyal -- and the Colts are confident he will succeed. New Colts wide receivers coach Sanjay Lal said in May that Moncrief "can be one of the better receivers in the league," and "he has all the tools." He also has an elite quarterback in Andrew Luck , and Moncrief should be the No. 2 target behind T.Y. Hilton. We understand if you're fed up with Moncrief after what happened last year, but this should be the best season of his career -- as well as a great performance for Fantasy owners. He's worth drafting as early as Round 4 in the majority of leagues.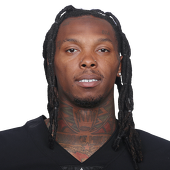 Martavis Bryant
WR / Pittsburgh (2015 stats - suspended for 2016)
TAR:
92
REC:
50
YDS:
765
TD:
6
His suspension is over, and he's able to play with the Steelers this season after being out all of last year. And the reports, at least in minicamp, have been glowing. "He looks like a stud, as usual, so we're excited for him to be on the field this year and help us out," Steelers quarterback Ben Roethlisberger said in the Pittsburgh Post-Gazette. Bryant was reinstated in April after sitting out 2016 for violating the league's substance-abuse policy. He's gained 15 pounds of muscle, and we hope he picks up where he left off in 2015. Through the first 21 games of his career, Bryant has 76 catches for 1,314 yards and 14 touchdowns. He will always get single coverage playing on the same field as Antonio Brown, and he should get right back in the starting lineup if things continue to progress for him this offseason. There's the obvious risk of another suspension, but we hope he's learned his lesson with this second chance. Bryant can easily be a top 20 Fantasy receiver in the majority of leagues, and he's worth drafting as early as Round 5. We're excited his back on the field this year.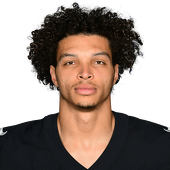 Willie Snead
WR / New Orleans (2016 stats)
TAR:
104
REC:
72
YDS:
895
TD:
4
There are several things going for Willie Snead this year that make him an attractive Fantasy option, and he should be headed for a career season. He has a tremendous opportunity in front of him with Brandin Cooks gone to New England and only Ted Ginn added in free agency, which should leave Snead in a primary role as one of Drew Brees ' main weapons opposite Michael Thomas . It's also a potential contract year for Snead, and he definitely wants to be paid after two productive seasons with the Saints with 141 catches for 1,879 yards and seven touchdowns. And this is his third year in the NFL, which is a time when receivers make a leap in their production, which is something Snead seems ready to do. He had a big third year in college at Ball State with 106 catches for 1,516 yards and 15 touchdowns, and we'd love to see a repeat performance this year. In 2016, Thomas was a star for Fantasy owners as a rookie, and Snead struggled with consistent production, which could have been the result of a toe problem that first emerged in Week 2. He said he played the whole year with the injury, but in his first two games he had 14 catches for 226 yards and two touchdowns on 17 targets before getting hurt. We hope that's the player who shows up for 16 games this season. And if that happens, then he'll be a third-year breakout and likely earn a raise, which would make everyone happy -- from him to the Saints and to Fantasy owners.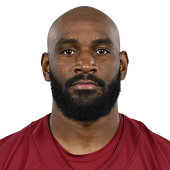 Jamison Crowder
WR / Washington (2016 stats)
TAR:
98
REC:
67
YDS:
847
TD:
7
The Redskins have a lot of production to replace at the receiver position with DeSean Jackson and Pierre Garcon gone as free agents. That duo accounted for 216 targets, 135 catches, 2,046 yards and seven touchdowns last year. New addition and fellow breakout candidate Terrelle Pryor will play a big role, and Josh Doctson , who struggled through an injury-riddled rookie campaign last year, will also be a factor, which is why he's a sleeper. Tight end Jordan Reed is the star of this passing game, but Kirk Cousins will also rely heavily on Jamison Crowder , who had 67 catches for 847 yards and seven touchdowns on 98 targets as the No. 3 receiver in Washington last year. Crowder should open the season as a No. 3 Fantasy receiver in the majority of leagues, but he could easily be a No. 2 option if he approaches 120 targets, which is likely. Crowder is worth a look beginning in Round 5, and it also wouldn't be a shock if he's the best wide receiver in Washington this year. Remember, for all the upside that Pryor and Doctson have, Crowder has the most established rapport with Cousins already. And that could lead to big things for the third-year receiver in 2017.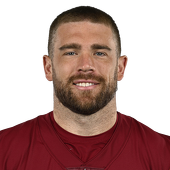 Zach Ertz
TE / Philadelphia (2016 stats)
TAR:
107
REC:
78
YDS:
816
TD:
4
You can argue that the new receiving threats in Philadelphia will hurt Zach Ertz this year, which is fair since the Eagles brought in Alshon Jeffery and Torrey Smith , and both should take away targets. You can also argue that Ertz should now have more single coverage than ever before, which should allow him to dominate in the middle of the field for second-year quarterback Carson Wentz . Ertz has shown flashes of brilliance the past two seasons, and we expect this year that he'll have his most productive campaign. In 2015, Ertz had at least nine Fantasy points in a standard league in each of his final four games. And in his final nine games last year, Ertz scored at least eight Fantasy points in a standard league in six outings, including three games with at least 11 points. He finished as the No. 9 Fantasy tight end in standard leagues in 2016 and has been a top 12 option each of the past three years. But he has top-five upside, and this could be the year he reaches that goal. He's an excellent mid- to late-round pick in all leagues.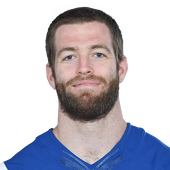 Jack Doyle
TE / Indianapolis (2016 stats)
TAR:
75
REC:
59
YDS:
584
TD:
5
Andrew Luck likes throwing to his tight ends, and his No. 1 tight end is now Jack Doyle after he re-signed as a free agent and Dwayne Allen was traded to New England. Last year, Luck threw 12 of his 21 touchdowns (57 percent) to his tight ends. And in 2014, he threw 18 of his 40 touchdowns (45 percent) to his tight ends. Erik Swoope is now the No. 2 tight end behind Doyle, and he'll take away some production. But there's a good track record for the Colts when Allen has been hurt, and whether it's Coby Fleener or Doyle, the other guy in the mix has stepped up in a big way. That happened again in 2016 when Allen was injured in Week 6 at Houston and missed the next two games. Over those three games, Doyle had 15 catches for 167 yards and two touchdowns on 22 targets. Doyle has the chance to finish as a top-10 Fantasy tight end in all leagues, and his value should be amazing because he's only going to get drafted with a late-round pick. The Colts have a loaded receiving corps with Hilton, Moncrief and now Kamar Aiken , but Luck isn't going to shy away from using Doyle as his No. 1 tight end. It's a good spot for Doyle, especially with Allen gone, and this should be a big season for Doyle in 2017.
A Draft Day plan revolving around tight ends?! It might seem a little crazy, but if you pinpoint...

Sammy Watkins is the new No. 1 receiver in L.A., opening the door for a surprising new No....

Leonard Fournette has a foot issue that has the Jaguars keeping him shelved. It might have...
Andrew Luck's not practicing and his Fantasy Football stock keeps sliding. See how he measures...

David Johnson and Le'Veon Bell are considered the two best choices for the No. 1 overall pick....

Heath Cummings looks at eight running backs that have touchdown regression coming in 2017....